So, once again I've embarked on a project and got stuck! This time, I really don't know what to do and so need your help. I'll give you the background to this project in a later post, when it's finished, but just so you know, this is a doll's quilt, it's about 18 inches square. I pieced it (not very well) then intended to quilt 1/4 inch either side of the seam. I did this on the rows.
Loveit. But then I came to do the same thing on the columns and realised it wouldn't work. My points are miles out. They're not too bad in the centre, but at the ends of each row they're terrible.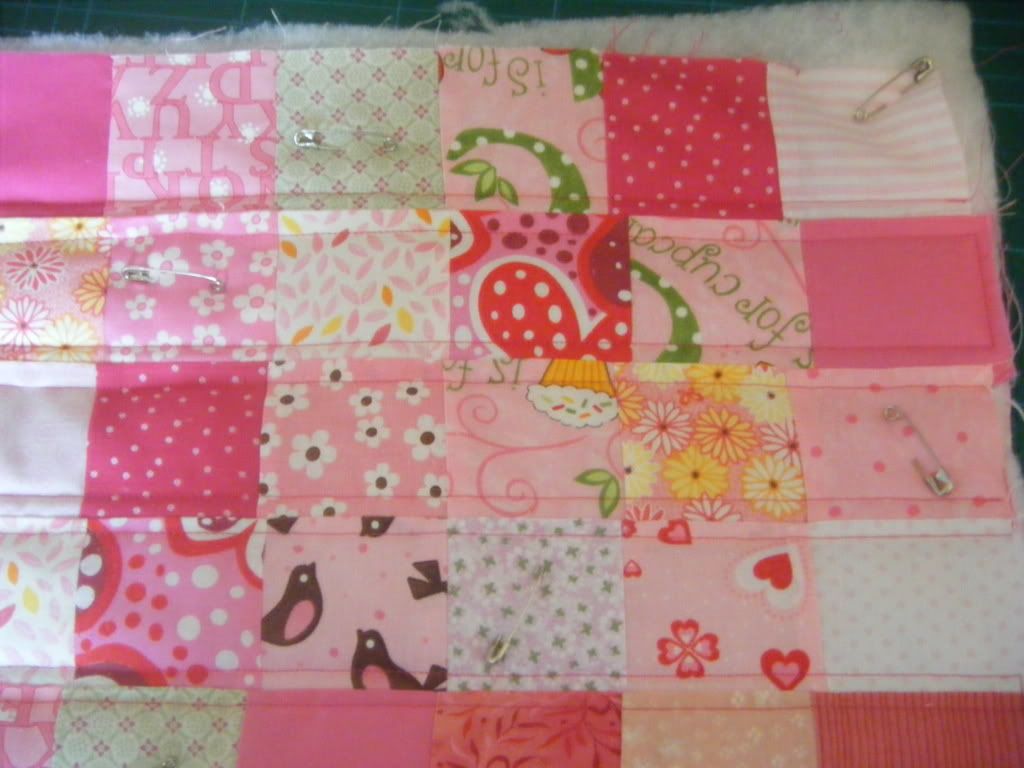 See? So now I don't know how to quilt it. I'd really rather not unpick the quilting I have done, unless it's necessary but I don't know what to do!! It doesn't matter what it looks like on the back as it's a one piece back: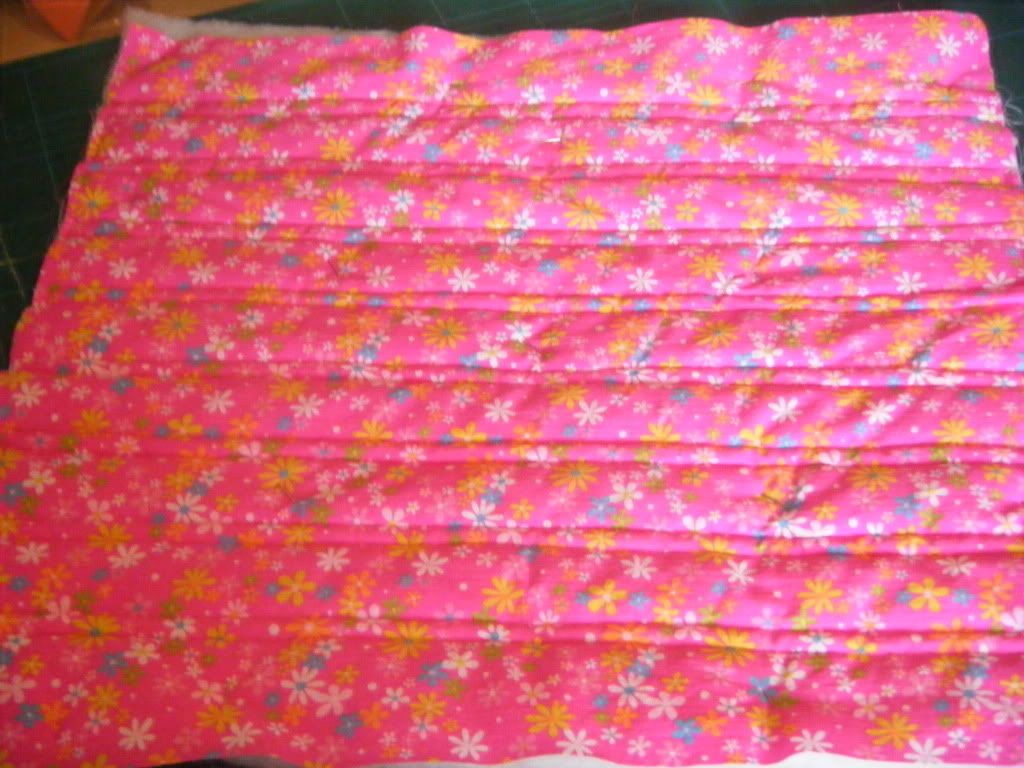 Now, it doesn't have to be perfect as the recipient is only 3 and she's unlikely to have an issue with my piecing/quilting, she's going to be chuffed it's pink! I'd love it if you could share some ideas with how to rescue this mess with me. Please?