Morning ladies, I hope you're all having a lovely Wednesday. Or Thursday in Australia - see Pam, I've figured that damn time-zone business out! After stitching the fiddly Iris bookmark, I wanted an easy stitch and a pattern I had marked in a recent issue of Cross Stitcher fit the bill for my frog-loving, make-up wearing friend.
I thought you might be interested to see a before and after of the stitched outline. I mean, you're probably not in the slightest bit interested but I'm sure you'll pretend you are. I can see you sitting there now saying "oooh, very interesting Wendy". Maybe not.
He was pretty small but I didn't want to over-embellish, so I sewed him up into a little zipper pouch.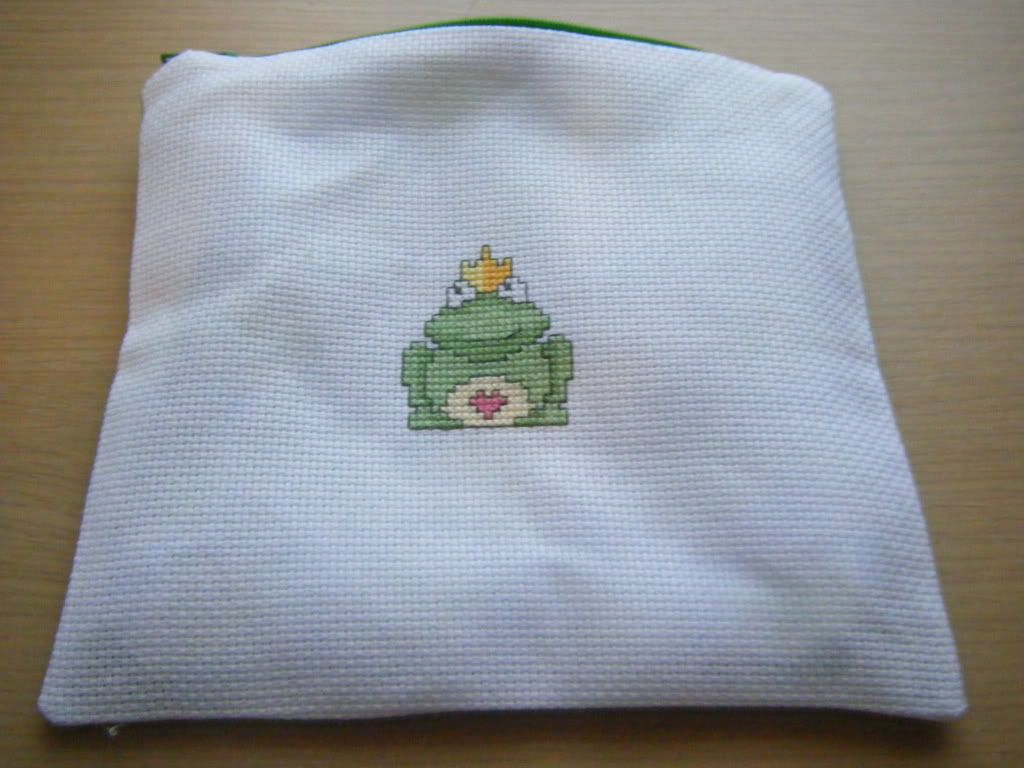 14ct Aida on the front (it should have been evenweave but I couldn't be bothered to go up 2 flights of stairs looking for it and the Aida was right there).
Plain green cotton on the back. And a little loose thread/hole thing I've just noticed in the bottom right corner. Great. It could perhaps of benefitted from an iron...
Lined with froggy fabric purchased with my best bud in mind. Quite liking my corners there, despite having seen just a few days after making this a tutorial by Keyka Lou on how to make perfect square corners...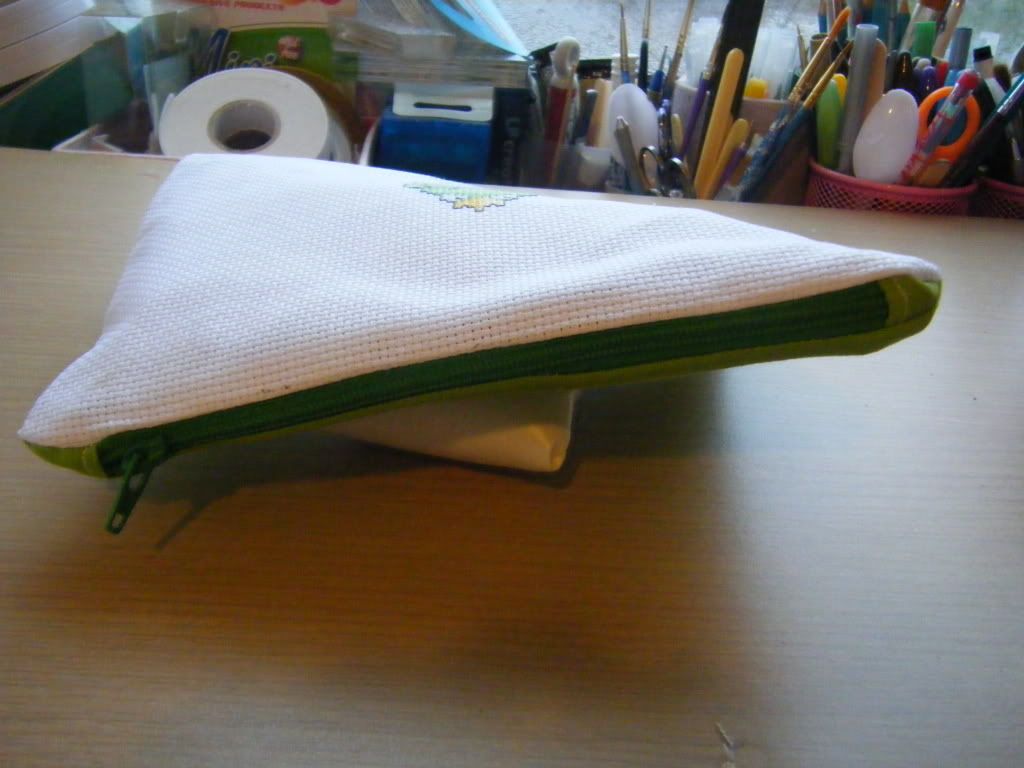 Erm, I think this was an attempt to show you my corners again!! Do you like the way I carefully stage each of my photographs? By "stage" I mean dump on my sewing desk without even moving the loose threads and covering up the crap on the windowsill!