My lovely bloggy friend
Katherine
recently offered to send me a parcel as I'd been feeling down. I was delighted to accept and said I'd send her something in return. Unfortunately, my little parcel pales in comparison to Katherine's, look at this for a wonderful mid-winter gift!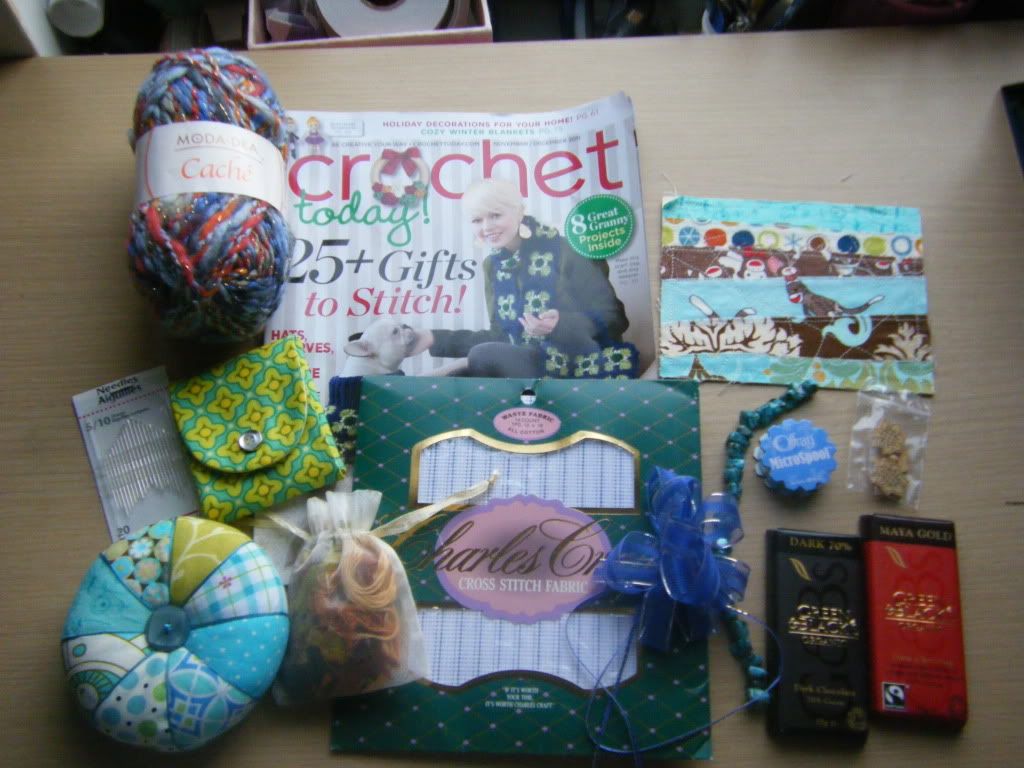 Katherine was so thoughtful, knowing I do lots of different crafts, she really treated me! A crochet magazine (Canadian?), some gorgeous yarn, Aida, threads and a beautiful handmade needle case complete with needles! 2 bars of the world's best chocolate, ribbon, sunflower buttons, a beautiful handmade pin cushion and a string of lovely beads. Thanks Katherine, you are so generous!
Just look at the lovely fabrics in the pincushion, my favourite colour and so skillfully made, I have no idea how she made this!
And a gorgeous needlecase - that button is actually a popper!
Check out the card - how fab is that? Katherine, you're a lovely friend and so very generous. Thank you very much.
I also got a parcel from the Wee Pixie. She'd offered some DS fabrics from Joann's to 3 of us lucky Brit Quilters and I managed to get in there. She then emailed me again last week saying she had some more and did I want them? Yes!!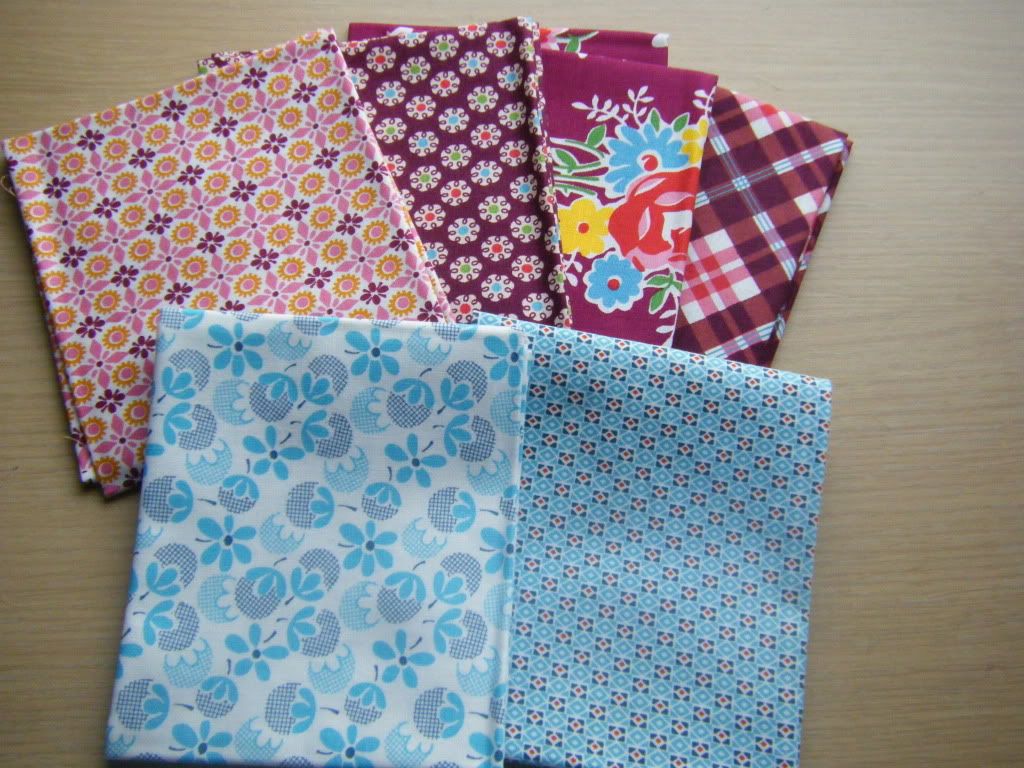 These are actually my favourites of all the DS fabrics. I considered hording them with the others, but in fact I got them all out on Sunday and have nearly used them all up... quite a turnaround! Thanks ladies!