Morning ladies! It was Fat Club last night and I only lost a pound. I'm not sure what I did wrong as I was very good, but I blame my body, it is a little strange! I'm sure you all know it was Valentine's Day yesterday. It's not as big a deal over here as it is in America, we only give cards/presents to our other halves, or those we wish were our other halves. Me and the hubby did exchange cards and small presents (well I didn't as my order still hasn't turned up!) but that was it.
A friend at work asked me to make something for her to give to her husband on Valentine's. Apparently he's got the rather bizarre habit of reaching his hand inside his t-shirt and stroking the label.... she asked me about a mini-version of a tag blanket and I said I'd make a heart-shaped one.
As he's going to carry this in his pocket it didn't want to be too bulky but I added a layer of wadding inside. It's small, about 2.5 inches excluding the ribbon tags.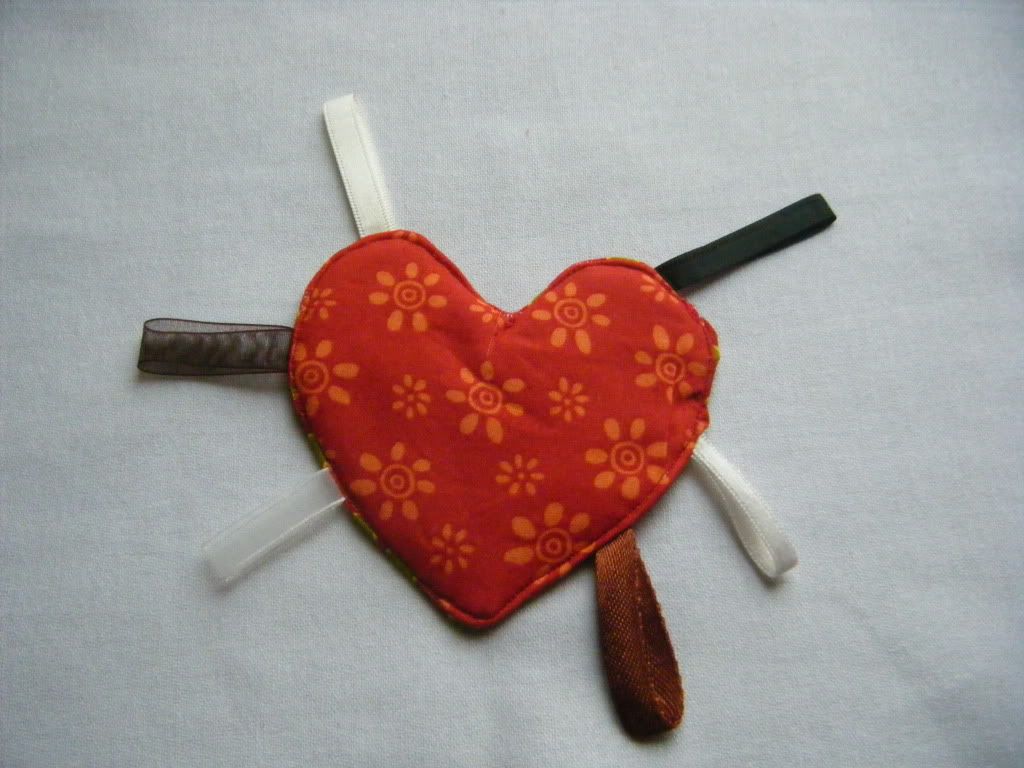 I used a couple of charm squares that I had hanging around. I made the card for Mr CA. Not terribly impressive but I'm going to show you anyway! I'm so out of the routine of card making that I tend to struggle with my designs, they used to flow.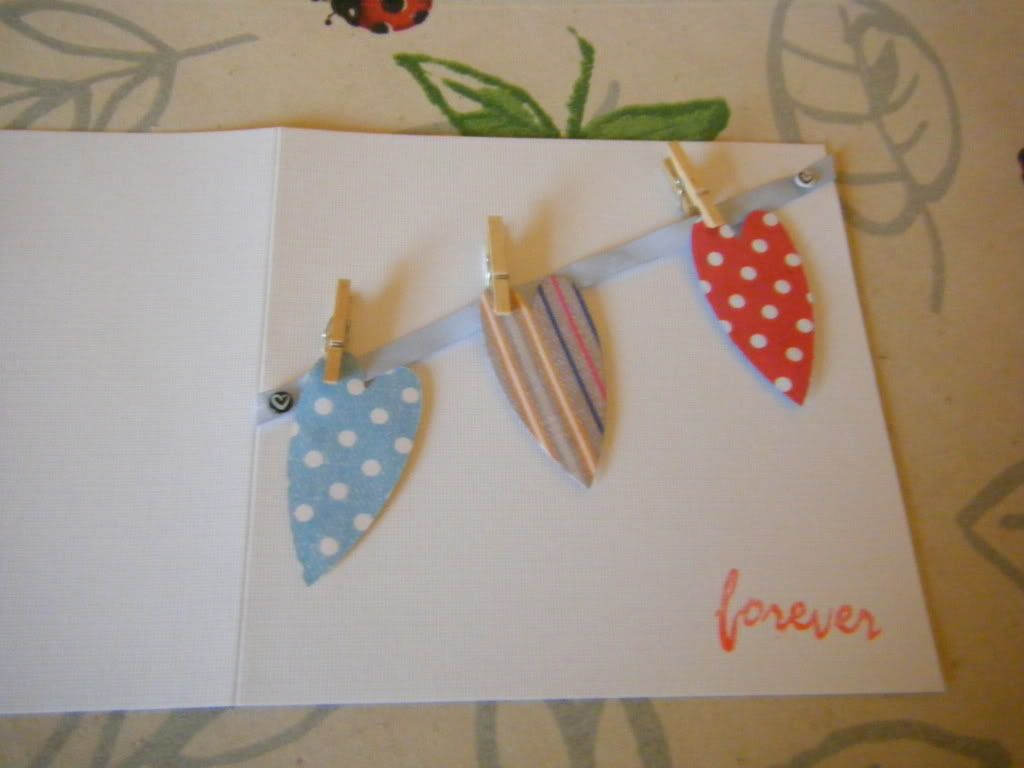 In the background is my rather gross ironing board cover which I intend to recover, joining in the sew-along at
i have to say,
if I can find time!
I thought I'd show you the bargain Amy Butler prints I got at
Prints to Polka Dots
in their recent sale, I mean that I "won", they might be destined for my ironing board cover...
Just a quick side note before I leave you, I've just been pinning and I discovered that if you highlight text on the page before you click "pin it", that texts automatically goes into the text box when you pin! What a great time saver... did other people know about this? Am I the last one to cotton on?