I almost forgot to post! I was so busy yesterday afternoon, ironing, oh the joy, that I forgot to post and I also forgot to upload my photos, so you're missing the final photo here!
Once again I joined in the Zakka Style Sew Along. You can find the linky here and this week's host Kerry is here.
This week's challenge is a little pencil case. I liked the look of this and I really do need a pencil case for my bag as I carry a huge bucket of a bag and things just disappear into its cavernous depths. There's no hope for a skinny little pen. Once again, I used some grey linen and my precious scraps of Bliss and Ruby, though I think these are all Bliss.

The pattern was great, really easy to follow and it works so well. But I have a major, major gripe (don't I always).

See how lovely it looks when it's done up? Well guess what, if you put pencils in it, or even some pens, you can't do it up!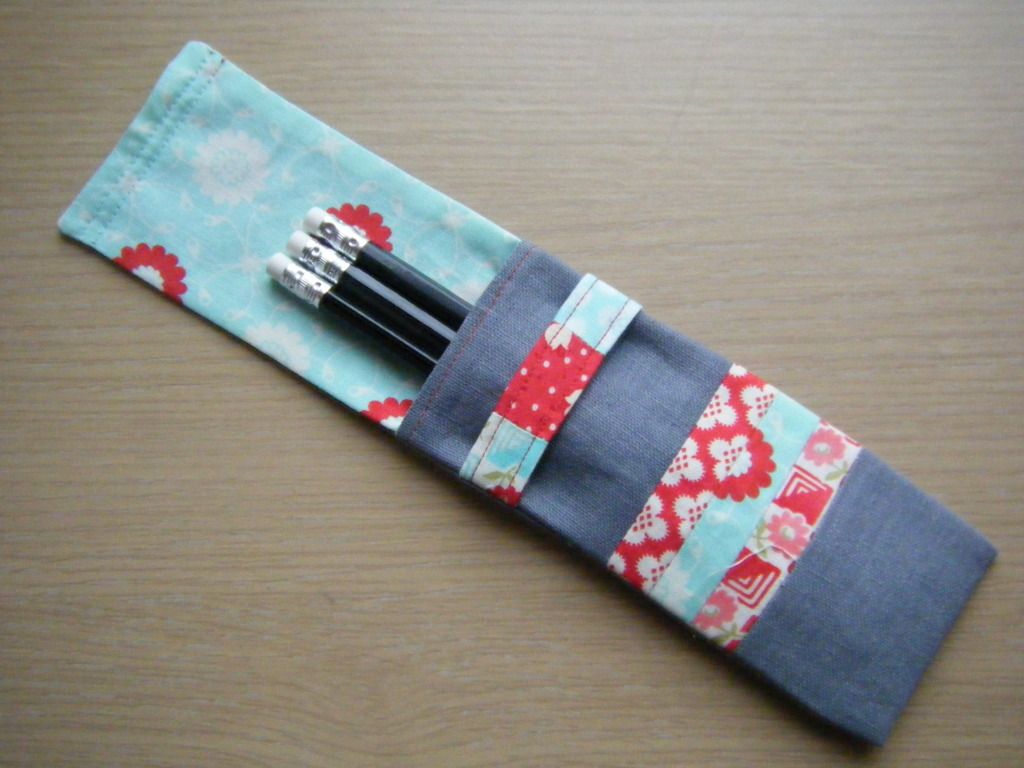 It's not big enough! And what good is a pencil case you can't put pencils in??

So, once again, I'm going to have to make another one! I'm going for a different style though, so watch this space! I'm going to use this little baby for my crochet hooks on the go as I really do think it's sweet. And that's the photo I forgot!

Right, I'm off to calculate prices for various weights and dimensions of polymers now, I know, exciting isn't it? I did a load of sewing this weekend so I'll be back soon, unless I forget of course. My apologies to my non-sewing readers, I haven't been doing much else recently and I know it must be getting boring for you, but I'll be taking weeks 7 and 8 of the SAL off, so I'll try and cram some crochet or embroidery or something in then.