Good morning ladies. This morning I have something different to show you as I know it's become very sewingy around here lately! First though, Colin is better! I'm so releaved and I think we were both releaved that he didn't have to have a bum bath last night.
I've been working on my dancer cross stitch. I didn't think I'd got much done, but I had... here is where I was with the last update a couple of weeks ago: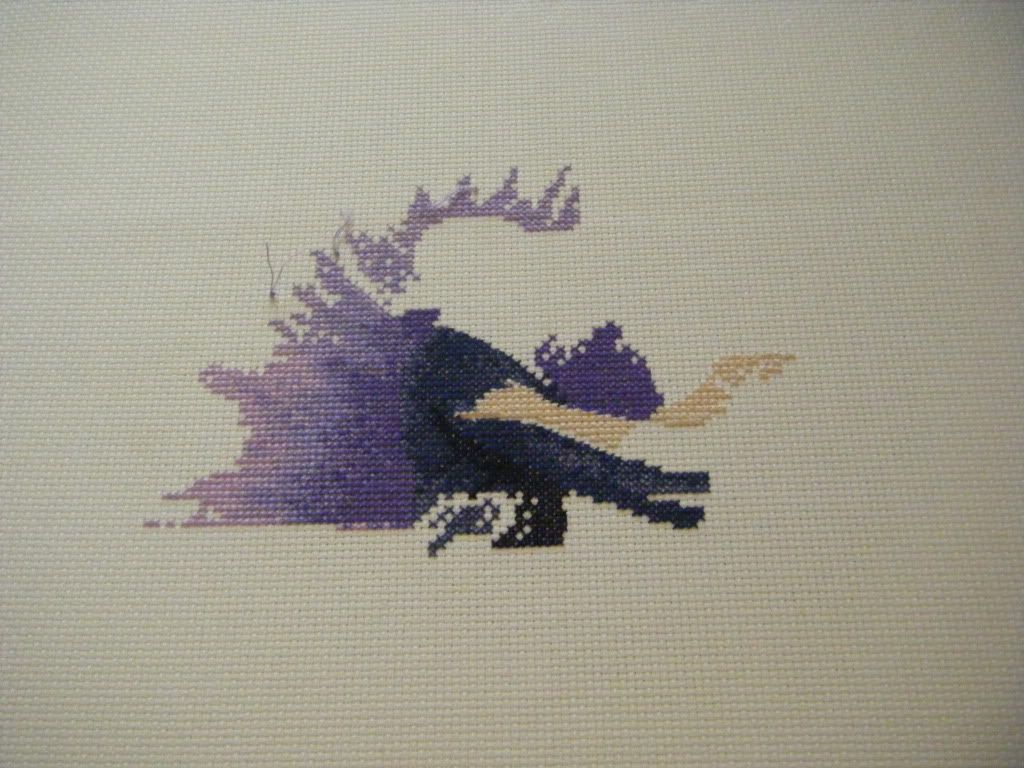 And here is where I am now:

You may notice that the spikes coming out of the male dancers head are no longer there. I'd miscounted and had to unpick - about 2 - 3 hours work! I think I made up for it though. I love it when the picture starts to take shape.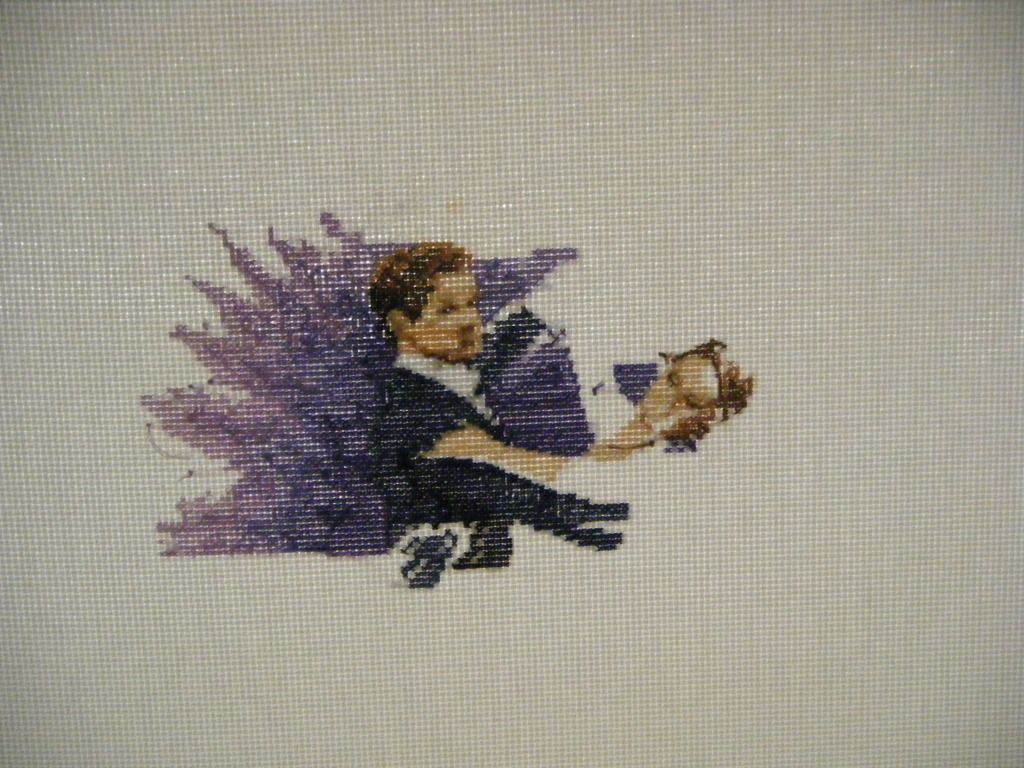 The other non-sewingy thing I've been working on is my glass design. I mentioned that I've signed up for a 10-week glass class but I haven't told you much more. I've got my first piece back now and I'll show it to you at the weekend when I get a chance to take some photos. I then moved on and, with a little encouragement from the tutor, decided to make a glass panel to go above my front door. So I started to draw.
Now, I've always thought I can't draw, can't design. This sort of proved me wrong. OK, so I'm in no danger of becoming an artist, I doubt I can draw anything lifelike but I was unbelievably chuffed with this design. It's based on Mackintosh, but I put it together and drew the elements myself.

I'm afraid it's a bit hard to make out as it's drawn in pencil and the paper is enormous so I found it hard to get a shot that wasn't from so far away you couldn't see what was on it. I'm going to be showing you this regularly as the design takes shape. Oh I'm going to bore you to death!

For those that are interested, the rose, stem, leaf and large checkered part in the bottom right hand corner are going to be fused glass. Everything will be lead-lighted. The big round dots in the background are green glass pebbles and the small dots in the border are clear glass pebbles. I'm so excited!!