Yes, that's right, it's me again. The one who's not going to be around much is posting for the second time in 2 days! I was trying to catch up on my blog reading after work last night (didn't get very far!) and I came across FSNI sign ups. Oh, go on then!
Computer off, onto the sofa, stitch, stitch, stitch. I'd volunteered to pattern test for a new cross stitch designer and so I decided to get on with that. I haven't got very far, but those of you who cross stitch know that even a small amount actually represents quite a lot of work!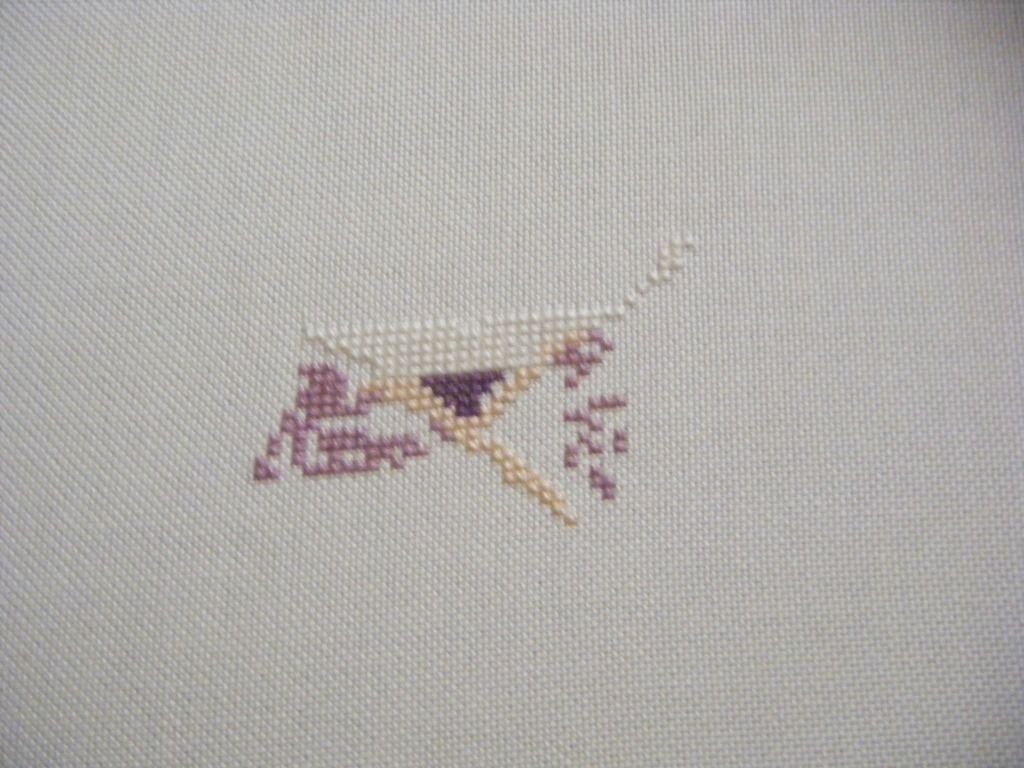 Do you know what it is yet? Did anyone get that Rolf Harris reference or was I wasting my time there?!?
See what everyone else got done (considerably more than me no doubt) here.