For once, I'm not late with my Zakka Style Sew Along project! I made it right after I finished the
linen pouch
. I wasn't sure I was going to make this bread basket as I have no use for a basket for baguettes, but I did think it was cute and I have managed to find another use for it. Nope, not to hold yarn as you'd guess from the photos, it holds all my spools of thread that don't fit on my thread racks.
I used my favourite grey linen with some FQs of Le Petit Ecole, gifted to me by the incredibly generous
Nancy
.

I wasn't sure at all how this was going to come together, but the construction was actually pretty clever and very easy.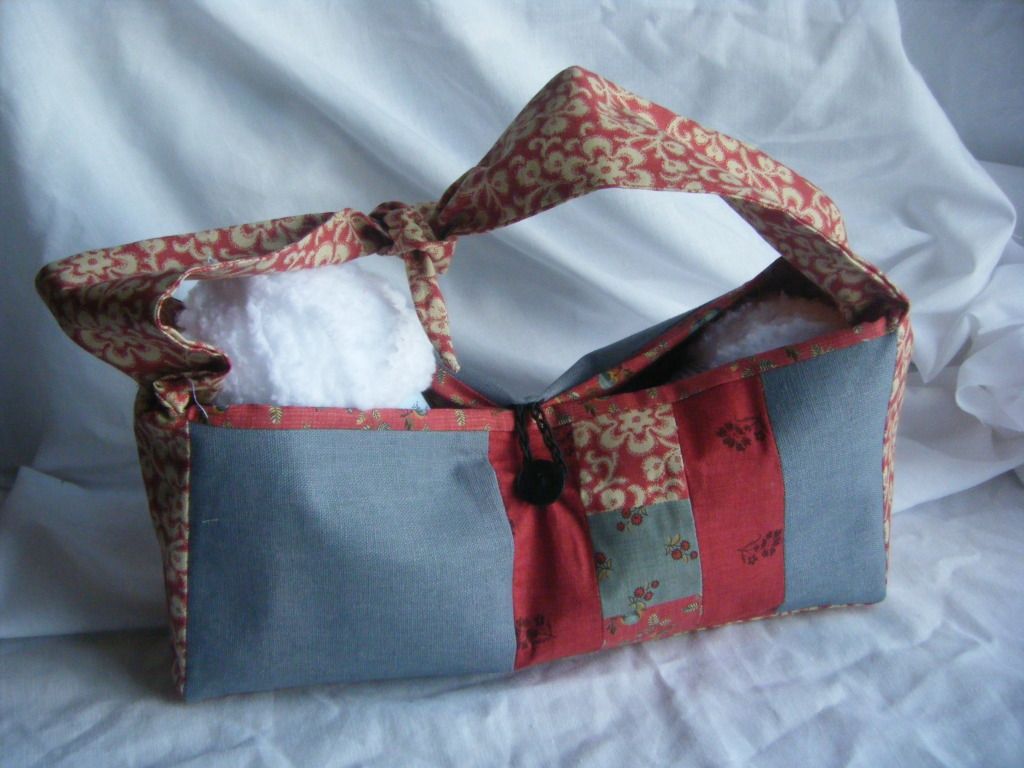 For once, there were no errors in the book! Or if there were, I didn't notice them. The picture below shows the back and the closure loop. I didn't have any twine to hand, and as my basket isn't particularly rustic, I didn't think it would go anyway. Instead I used 3 strands of black elastic plaited.


I was supposed to top stitch around the top of the basket, but my machine had a hissy fit and refused to do it... that machine is so damn temperamental!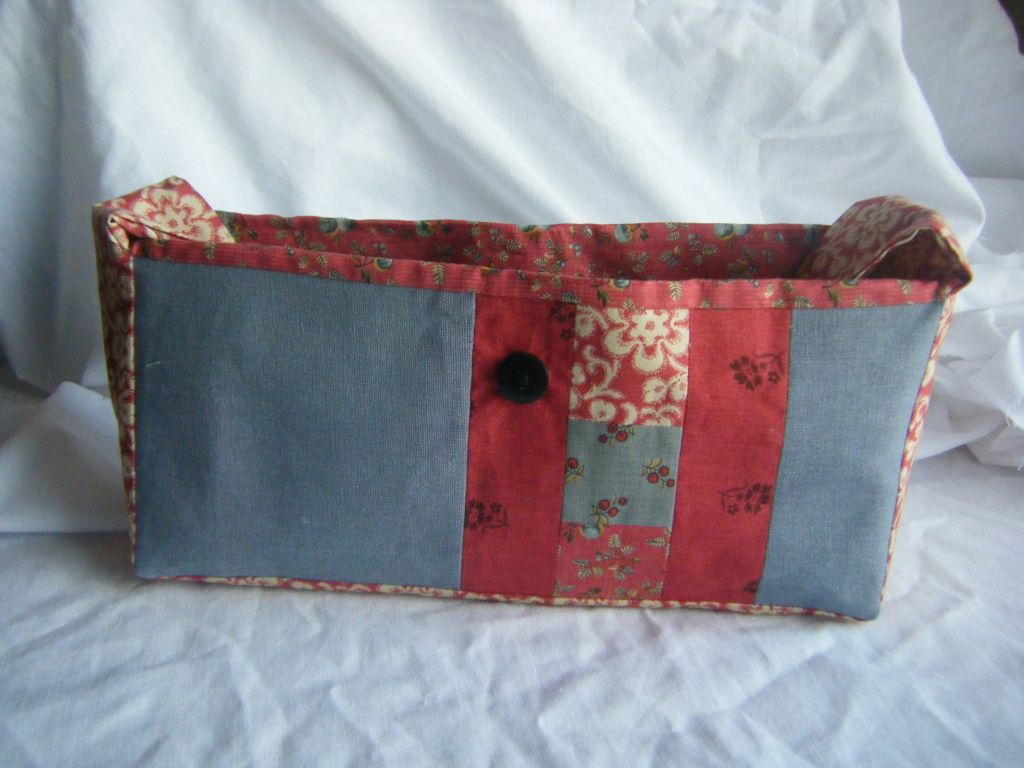 It looks a bit like the top is bound, but it isn't. That's the lining. I'm not sure what happened but my lining turned out bigger than the shell, I like it though, so I ironed it in place.

Next week's challenge is the sugar cookies play biscuits. I think I might make them for a certain little lady in my life.