Good morning! It's bank holiday Monday over here in England which means it's raining. Let's have a great big cheer for our crappy weather! For those fellow Brits who're suffering from the weather, I'm hoping this post provides a little entertainment!
A while ago I made a
baby shortall from an adult t-shirt
following
this tutorial.
My brother was so pleased with it that he gave me some more t-shirts to convert. Jacob has grown a lot since that first shortall and so I needed to make the pattern bigger. I mentioned this in my original post and one lady clearly thought I was getting too big for my boots as I'm such a novice and I was suggesting drafting my own pattern. It was this comment more than anything that spurred me on when I messed the first attempt up.
I didn't move the slope for the arms...
See what I mean? The rest of the shortall is fine and fit with the measurements I'd been given for Jacob, but this underarm bit... hmmm a little strange!
But there's nothing like a snotty comment to encourage you on so I re-drafted the pattern and tried aggain. Then my machine started doing this: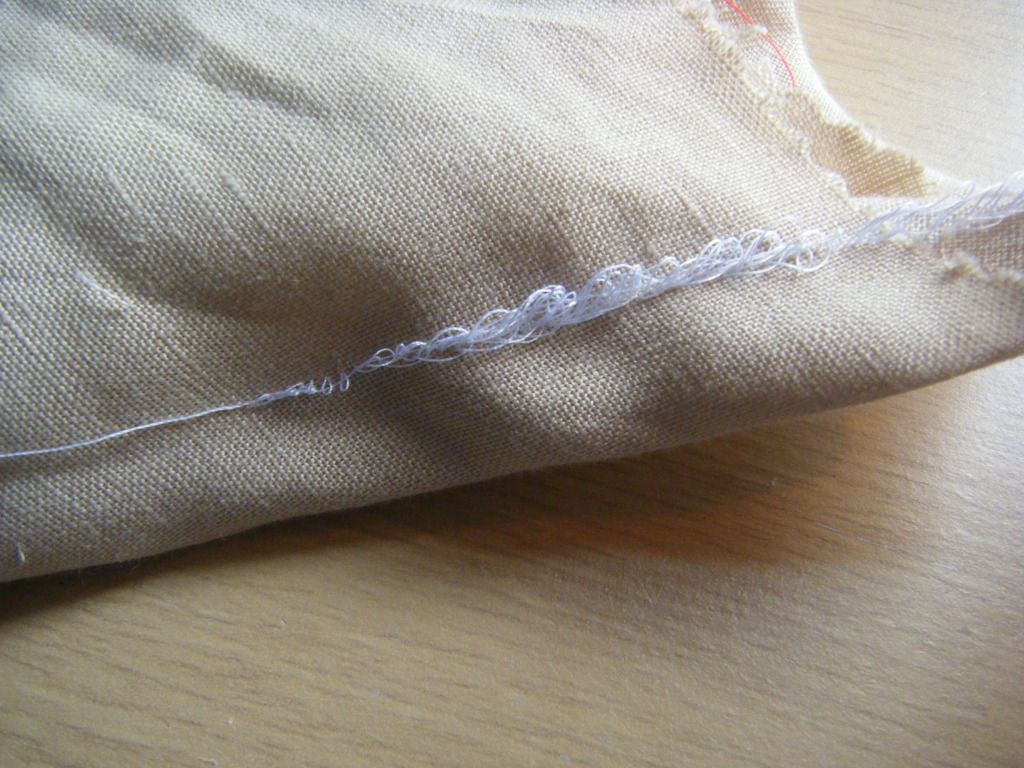 And then this!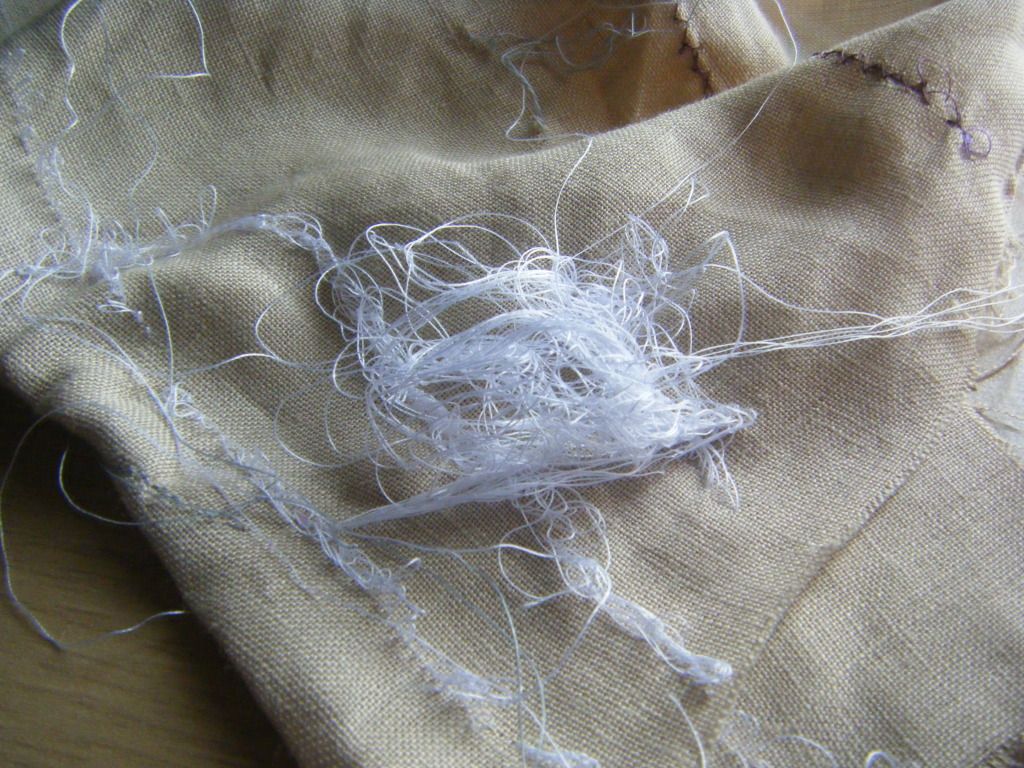 I really don't understand why. I cleaned out under the needle plate, I changed the needle, I rethreaded the machine, I rewound the bobbin, I played with the tension. I can't access the bobbin tension so couldn't do that. After doing all these things a few times, I just put in a piece of scrap fabric and put my foot down. Eventually it righted itself. Stupid bloody machine!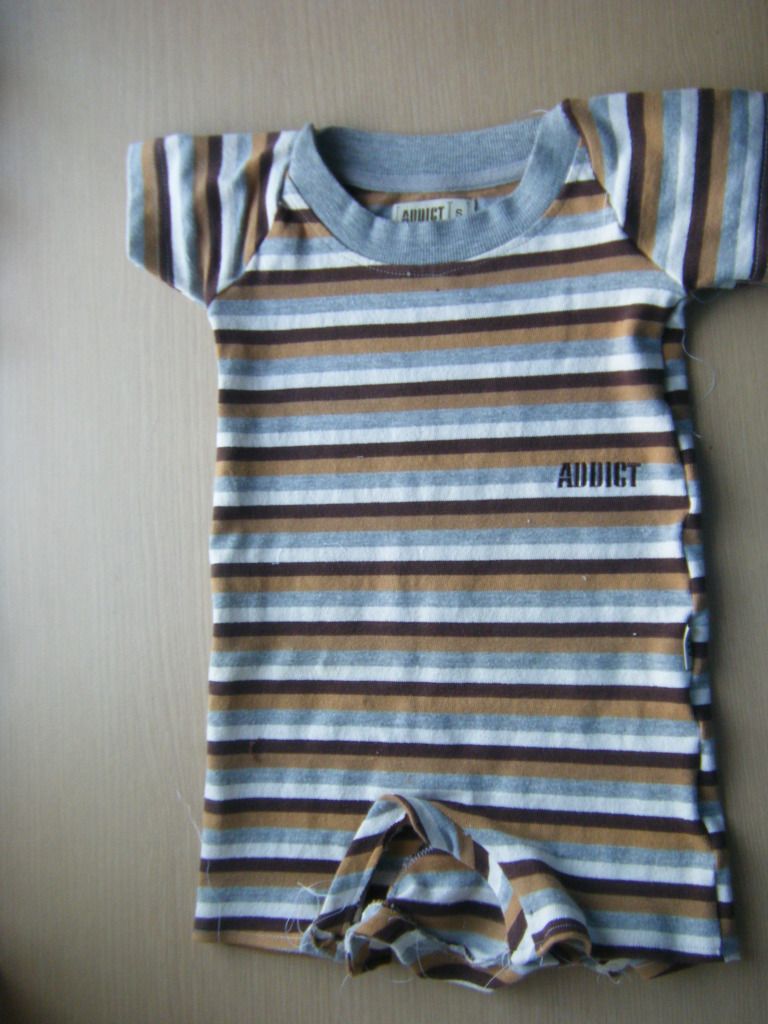 So this is my next attempt. I'm really pleased with it. So yes I CAN redraft my own patterns!! This was a heavy cotton jersey and was lovely to sew.
I try to preserve the little touches like this label. That seam looks twisted, but this photo was pre-ironing. The first one took me about 2 hours, the next two took about 20 minutes each. I wanted to sew them production line style, but each one needed a different thread colour!
It was important to me that I get this one right as my brother designed this t-shirt. It's for an American skate-wear company and he was very proud of this. Luckily, I didn't mess up.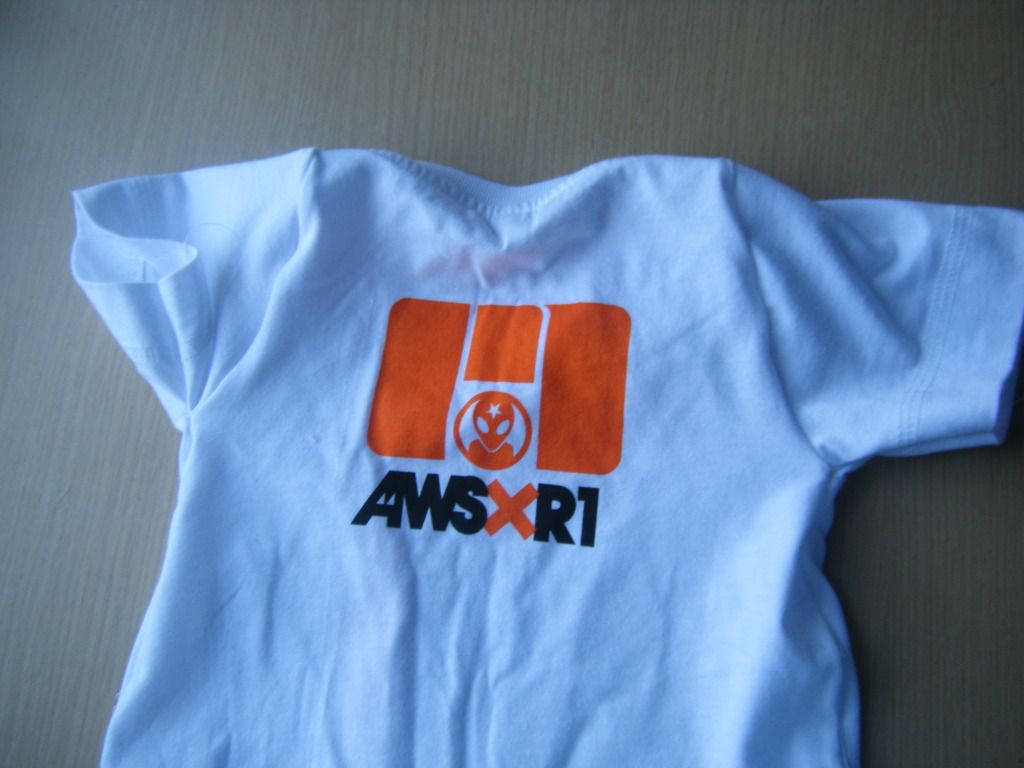 A lot of my brother's t-shirts have detail on the back which is of course on the finished shortall. Last but not least was the one below.
Another resounding success. This was the first one they put on Jacob and he did a massive poo which managed to get on every centimetre of this shortall within about 10 minutes of him putting it on!!
You may notice that none of these has poppers on the bottom. They do now, but I wanted to take the photos before I lost the light.