Good morning ladies. Wow, it is COLD here today. Our boiler broke at the beginning of "summer" and we've yet to get it fixed... I'll be doing that this week then!
I joined in with the
FSNI
as usual on Friday, but I think they've extended the deadline for posting til Sunday which is good. As it's dark on a Friday night when I finish what I'm doing, then in the morning I had to go out (more about that later this week) and by the time I got home it was dark again - not idea for photos. Not that you'd ever describe my photos as ideal anyway!
So, without further ado. I did this:
Nope, not technically sewing, but making none the less. Two were finished completely: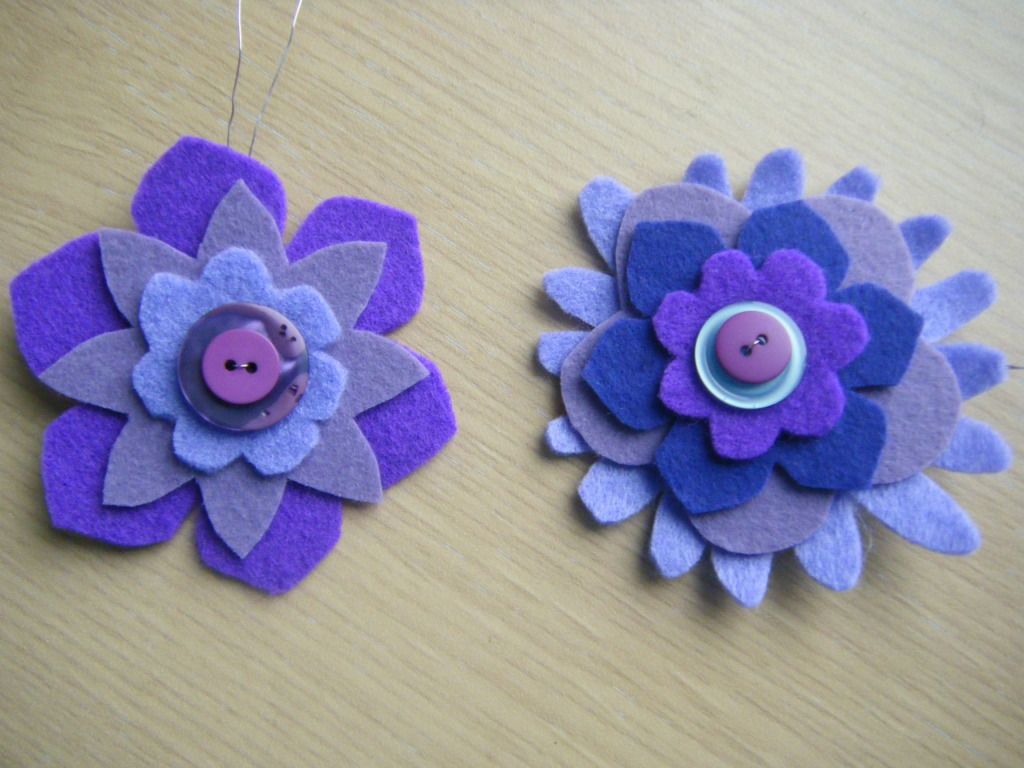 The rest require more cutting out of flowers in different colours. You can see in the top photo that I started to embroider some of them... I'm not sure it's worth it so the rest will be plain! I still have to figure out a way of making a sturdy stem, then I'll wrap it in floral tape. I'm hoping to sell these at the craft fair, if I don't, they'll look fab in a vase on my table!
That's all for today folks, I'll be back in the week.