Morning ladies! I meant to write this post yesterday but the lack of computer at home is making things hard, I'm so behind in my blog reading it's unreal! I know I could just "mark all as read" but I don't want to! I'm unlikely to get any work done today, I'm bursting with excitement. I picked up my "new" car yesterday - he's gorgeous! I've decided to call him Norton. I think I've already told you this, but he's a blue Mini One with a checkerboard roof and checkerboard stripes! I'll take a photo when it stops raining and if the sun comes out at all today. it's 9:30am and dark as night! Tomorrow me and my mum are going to Harrogate to the Knitting and Stitching show. We're staying overnight so have two days at the fair.
Which brings me to my topic of today, I realised I didn't tell you about the Bead Fair I went to a couple of weeks ago. It was hosted by The Bead Shop Nottingham in a local hotel. It was quite small but there were plenty enough shops there. There was also a free mini workshop. We signed up for the Wig Jig workshop, thinking it might follow on from the class we took a few months ago. It turned out to be the same, just condensed. So I freestyled instead!
Here are the designs I made up. They don't look terribly neat, they'll look better once they're attached and made into jewellery. Promise!
Want to see my haul? I didn't actually spend very much, I got quite few bargains!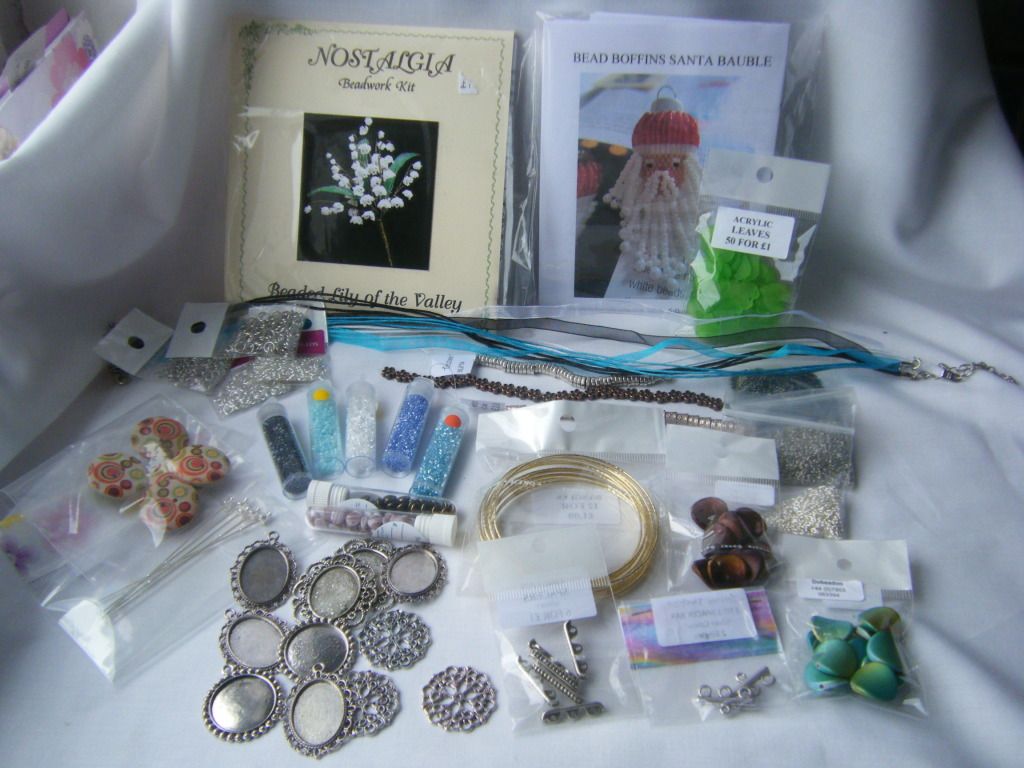 Not bad eh? I got bails for putting polymer clay cabouchons or Fantasty paint in, some filigree pieces, some lentil beads and bangle blanks.
Lots of chain, delica beads and some fab painted wooden buttons.
Beading kits.
Spacers, connectors, bead caps, funky shaped beads, lucite leaves and ribbon clasps.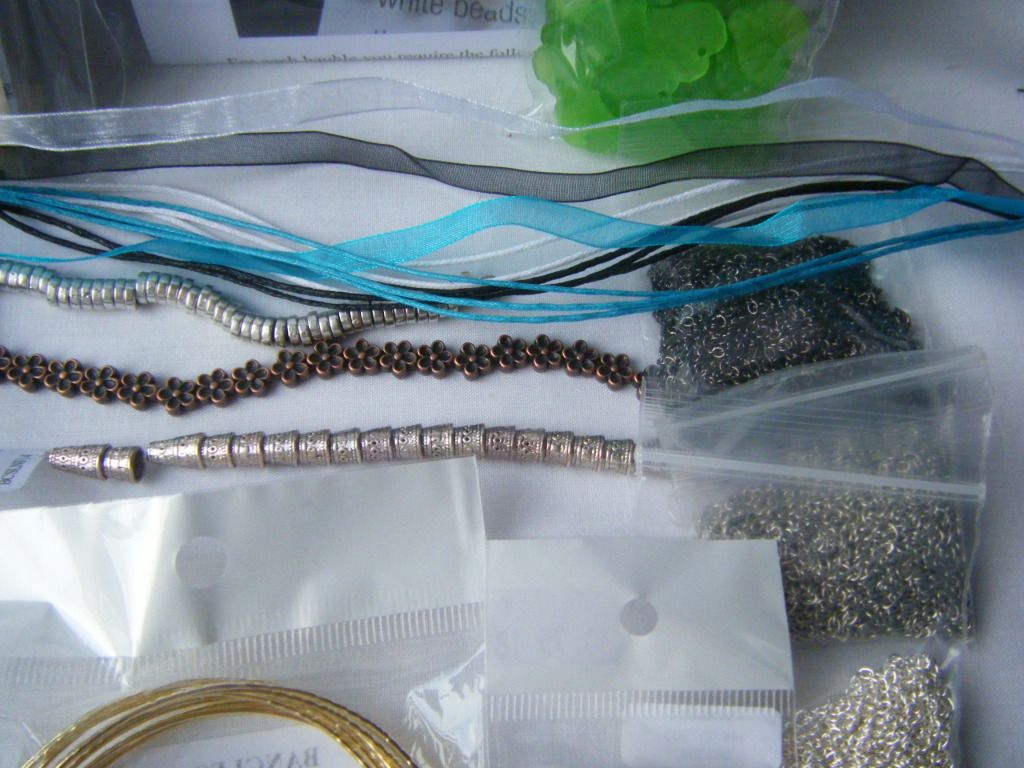 Speaking of haul, my winnings from the Zakka Style Sew Along turned up from Robert Kaufmann...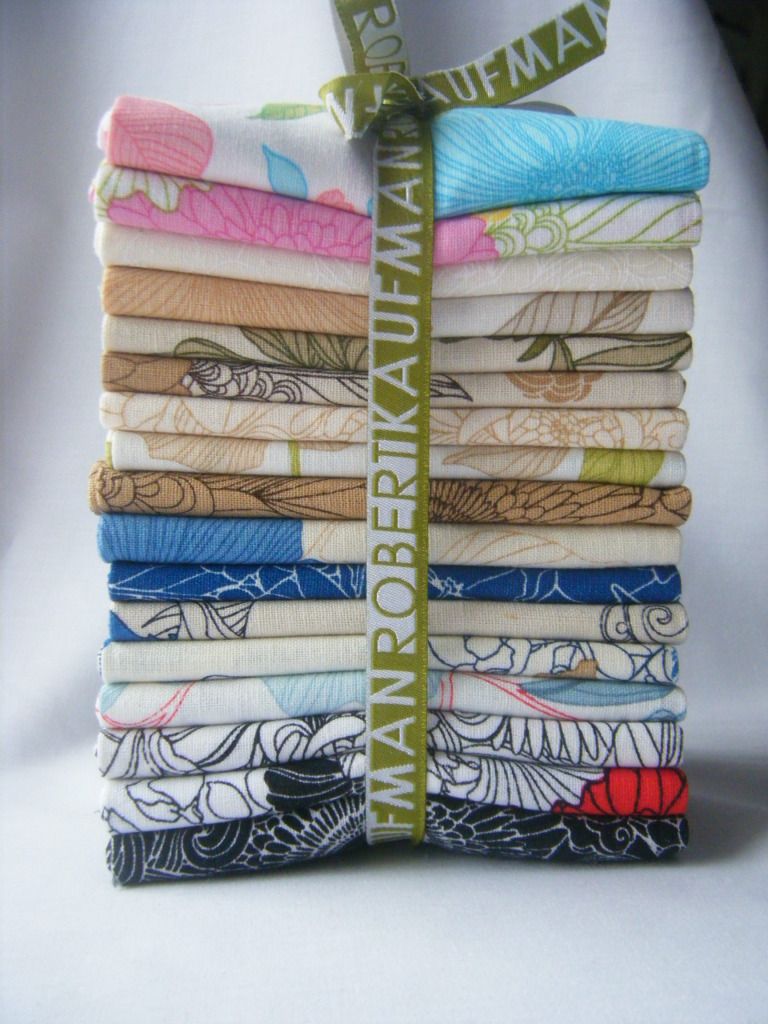 Yum yum! Would you believe I've forgotten its name??? I'll leave you with the birthday card I made for my mum. I'm off to stand by the window and admire my car!