Or rather in need of pressing. Ladies, please forgive the unironed pouches in this post, I have sinced ironed them!
Once again it's a posts about things I made for the craft fair, hope you're not too bored of that yet!
Yes, you are right. That is clearly not a pouch. This was the initial inspiration behind the pouch. The fabrics for these dummy holders came from the Knitting and Stitch show, I pretty much cut into them as soon as I got home - unheard of for me!
They have a ribbon on one end to tie through the dummy (pacifier) handle, and a clip the other end to attach to the buggy or their clothes. I managed to sell one of these at the craft fair. Yes, you read that right, just the one!
That's despite having made quite a few.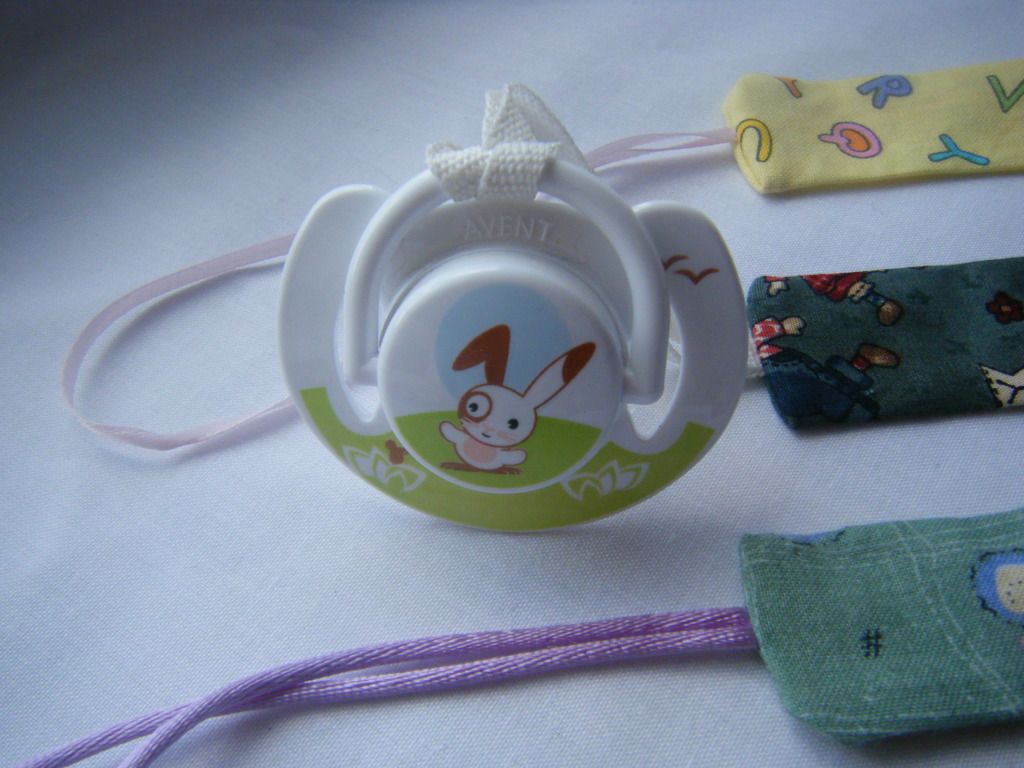 Mr CA even found me a dummy with a bunny on it for display purposes! I think the woman that bought it thought she was getting the dummy... I don't think so love, not for £3!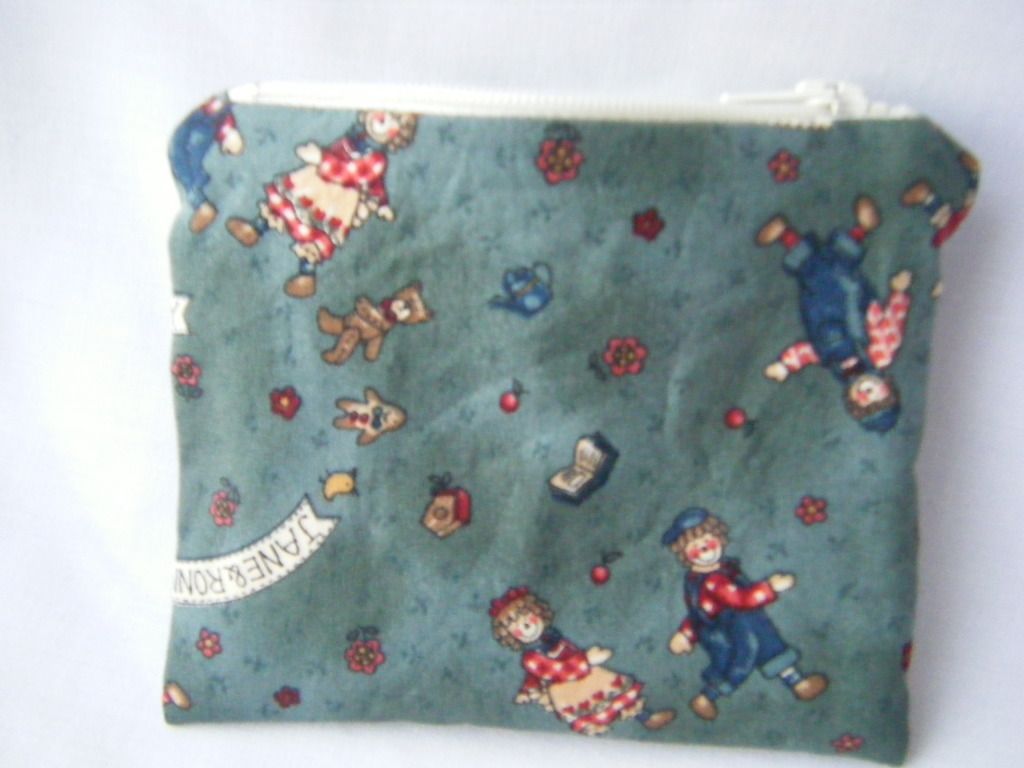 So how do the pouches fit into this? I thought they'd be a good idea for storing a spare dummy, so I made some to match.
The little girl fabric on the outside matches one of the holders, and the floral lining matches another. I did sell this pouch, but not with the dummy keepers!
As you can see, they're quite small at just 4" tall. I think the zips were 4 or 5".
Lined with a DS print that matches one of the colours on the outside.
I had to do one with the Union Flag fabric and thought it would be popular. It wasn't.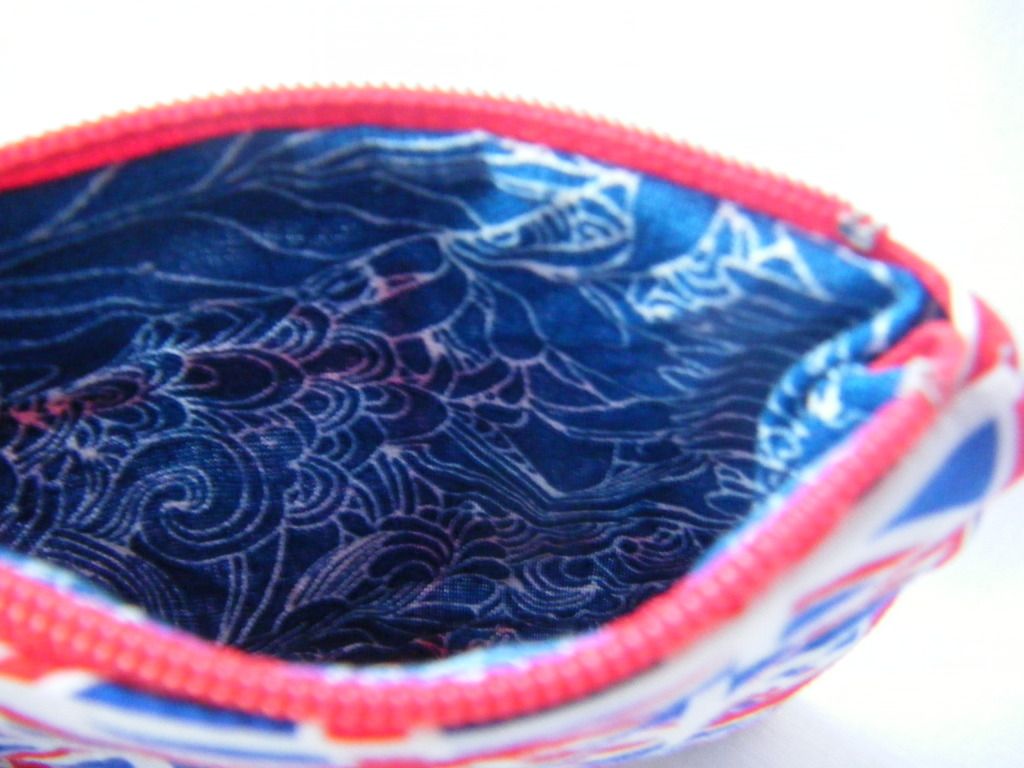 The lining in this one is lush. It's from the FQ bundle of La Femme that I won on the Zakka Style Sew Along. This fabric feels like linen, I assume it's a linen/cotton blend but didn't think to read the label. Anyway, it's gorgeous.
One for the girls, also lined with an FQ from the La Femme stack.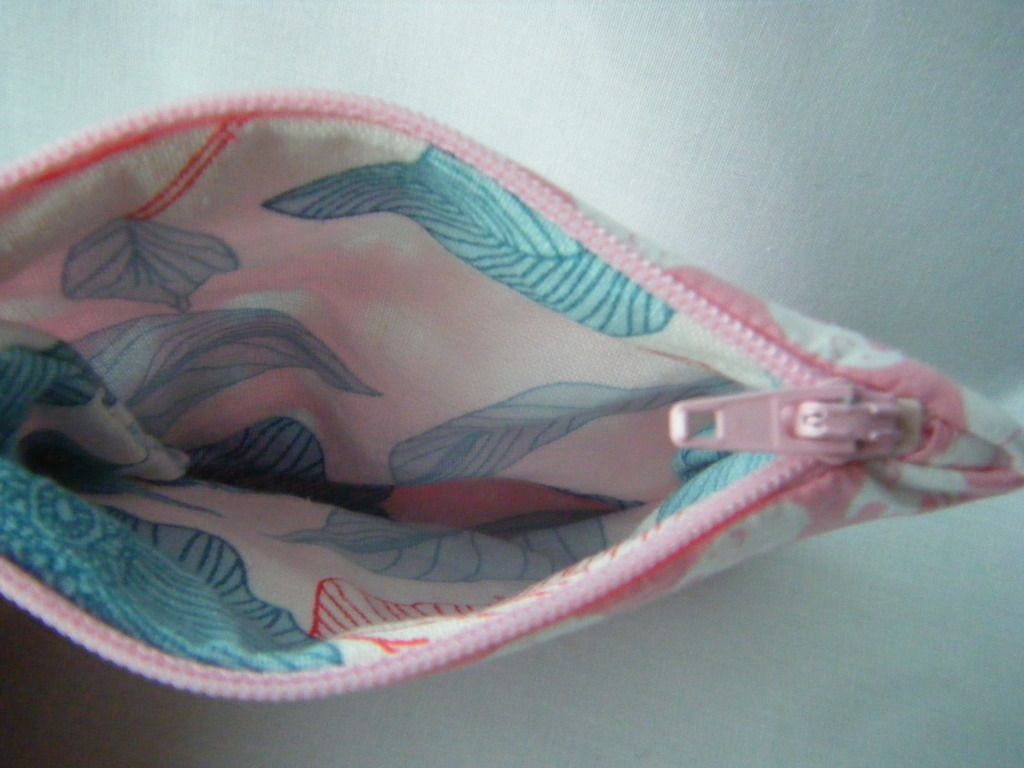 Having made diddy little pouches, I moved on to make larger pouches. I didn't follow a pattern for any of these, I just winged it, or should that be wung it?
Again, lined with the same La Femme print.
I had 2 suitable 7" zips - one in red and one with blue so thought that 2 pouches would be in order. That's until I did this:
See that little knob type thing on the square bit of the zip? That's a hole made by my needle! The needle did not break. I was amazed. I changed it anyway but scrapped the pouch.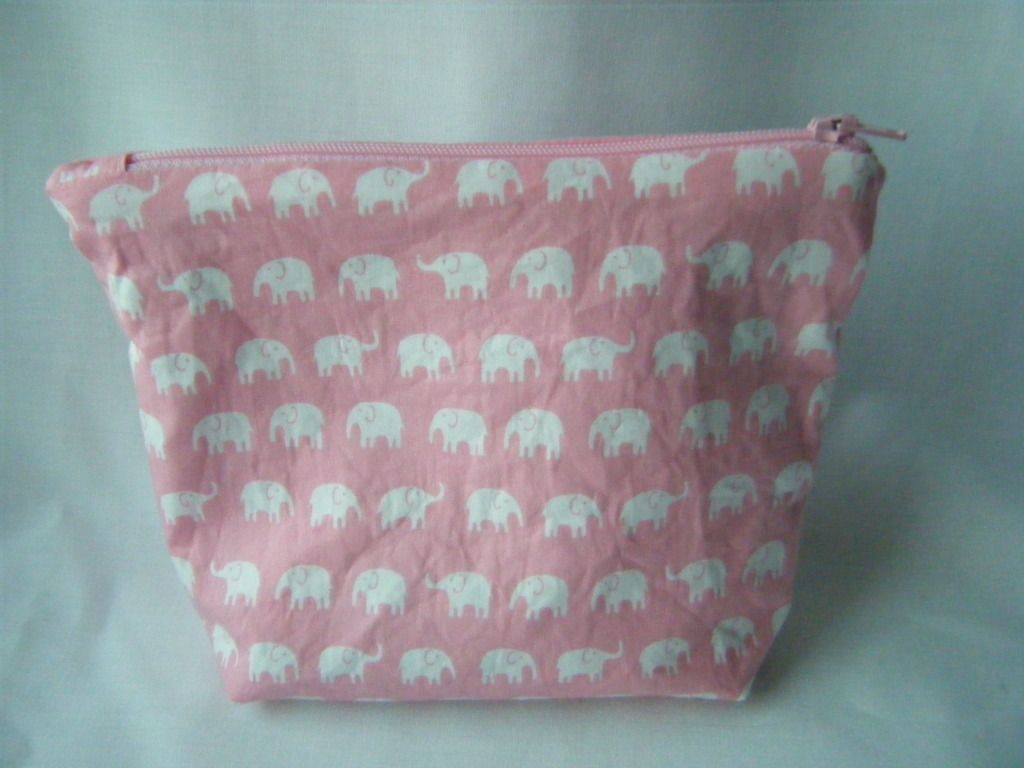 Instead, the big Union Flag pouch was joined by a big Hefalump pouch. I say big, but it's about 8" across so it's hardly massive.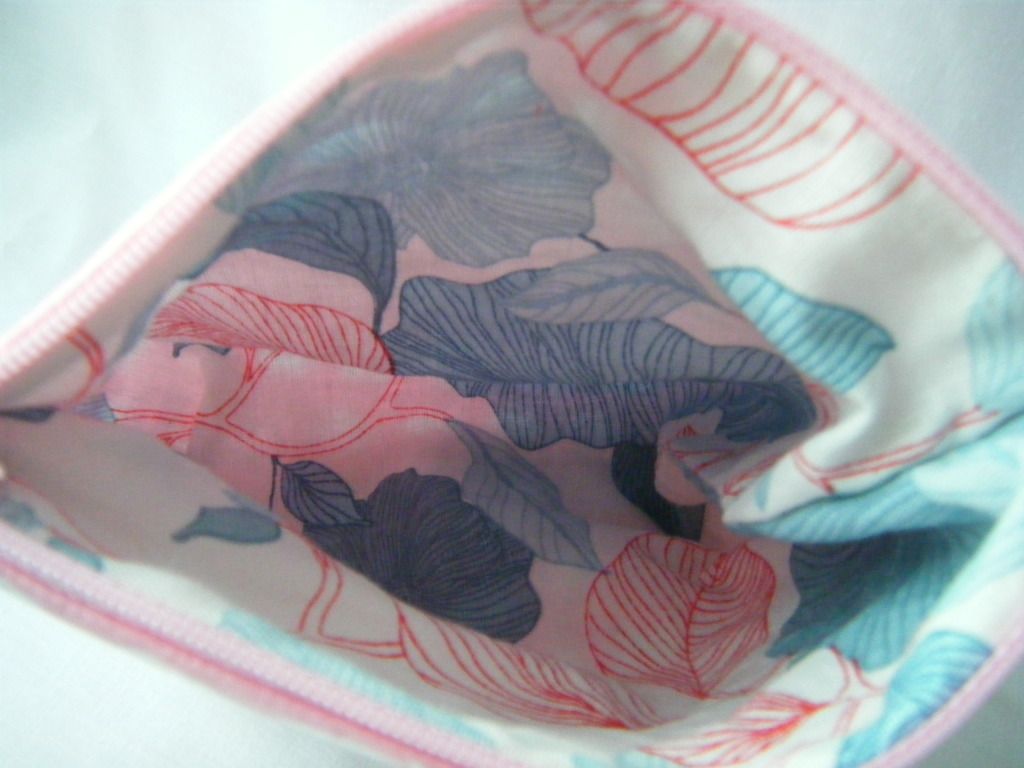 It did look better when it was ironed, promise. Speaking of ironing. Now all the craft fair excitement is over, I decided I'd better do some housework (clearly Mr CA was not going to step in). I started the ironing last night. It's basically our entire wardrobes. It's going to take a LONG time...