Good morning! So last week I showed you the beginnings of my attempt at punch needle.
It turns out that watching back to back episodes of Silent Witness is conductive to punch needle. Because I finished it. It's not the greatest punch needle in the world, but nor is it the worst (probably, I can't actually admit to having seen worse versions, I'm just hoping they're out there).
The red inner border isn't very pronounced, despite me sitting and teasing out loads of loops. There were long loops, which I cut, and there were loops in the wrong place. I just pushed those to the side and hoped for the best.
It's such a nice texture. It sort of feels like a rug. Mr CA announced that his sister used to do this when she was young. I was doubtful. After a long discussion it turned out he was talking about puff paint (?!?). The finished design is about 5" high and I intend to sew it into a little zippy bag to store my punch needle tool, needles and threaders in.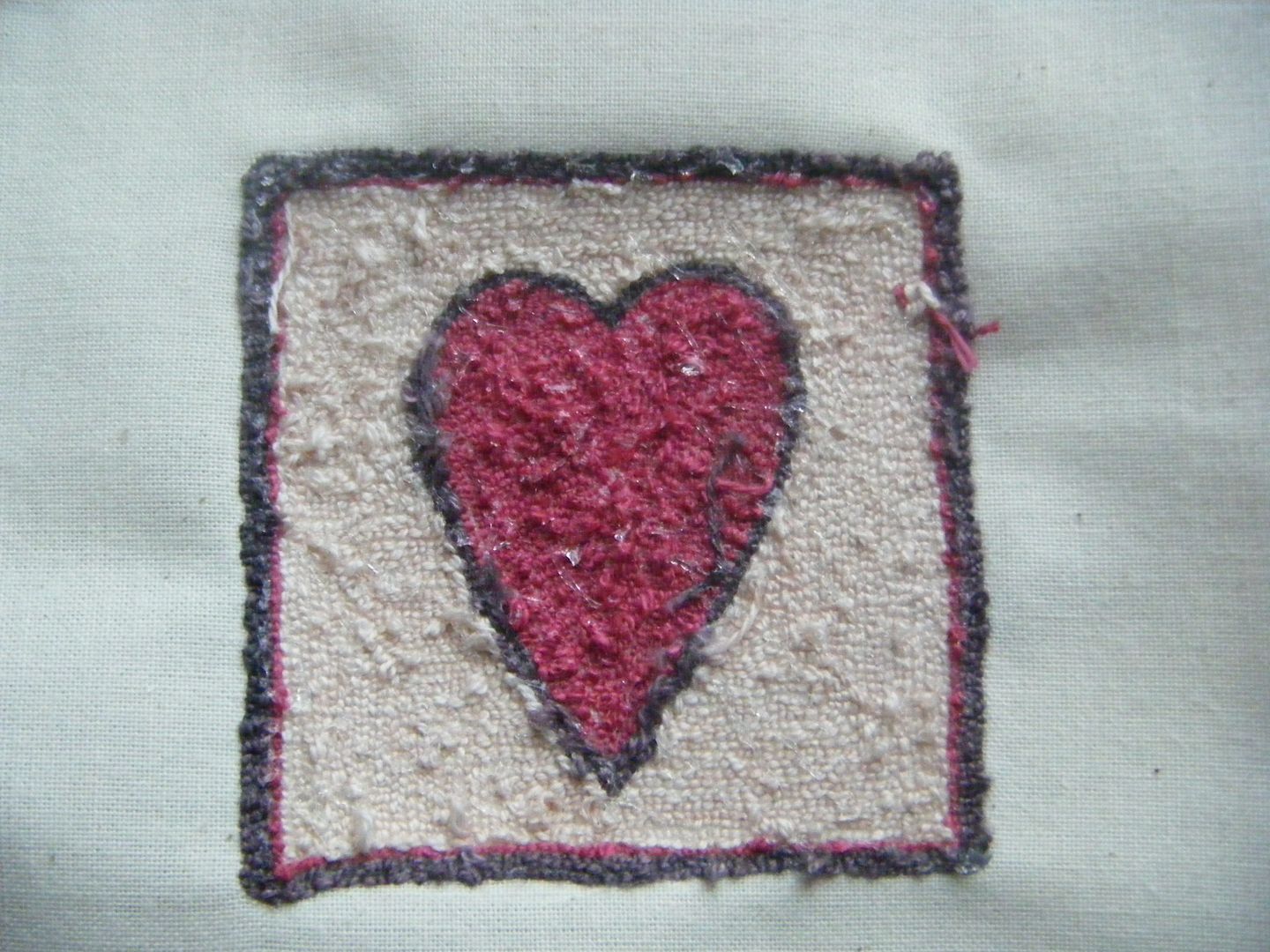 I still don't understand the science of how this works, and I don't trust that it won't all just pull out if I catch a loop on the front. So I covered the back in beading glue. This is the back by the way!
I enjoyed this. I'm going to do it again... There's a punch needle in Some Kind of Wonderful by Anni Downs which I might recently have accidentally bought. I mean WON! Sorry, won. I did win it Mr CA, you know I haven't bought ANY craft supplies/books/magazines for years, I'm just very lucky... I'm off now to hide the large rabbit scraper foil kit I bought won on Saturday (Wilkos, £3 if you're in the UK and interested).