Snappy title, eh? There's no glass class this week as it's half term. Well actually, it isn't, the teacher got the date wrong but decided to go with it anyway! I made a fair bit of progress last week, want to see?
So this is where I was:
And this is where I got to by the end of class last week: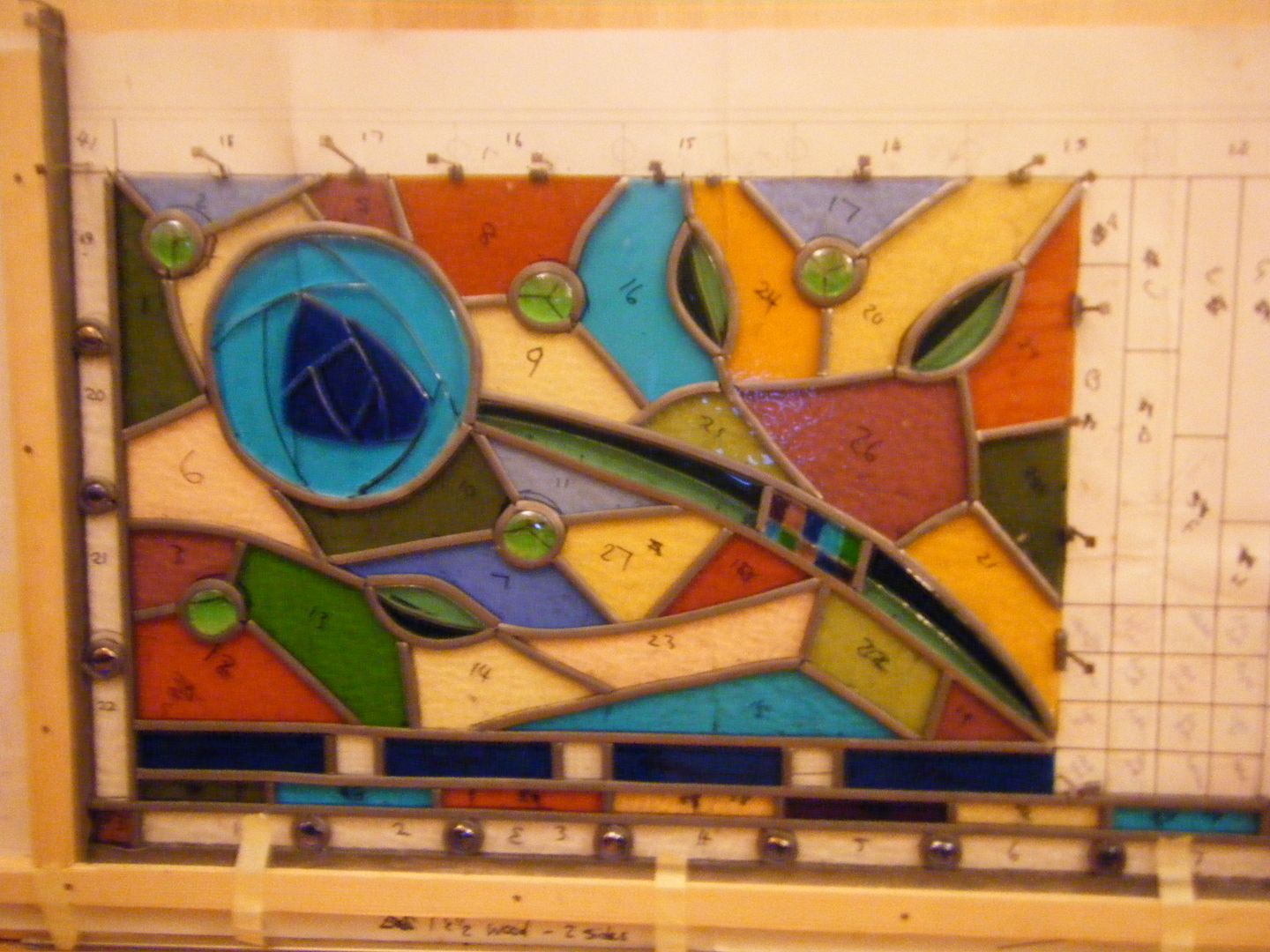 The entire main panel is done! Now I just have to put in the fused square (bottom right), add the strips, then there's just the border to do which does involve cutting half circles for the nuggets. When that's all leaded, I have to solder it all, then cement it. Looking at this picture I've just remembered that I'd planned to paint the clear squares in the blue strip, above the rainbowy border... oh dear!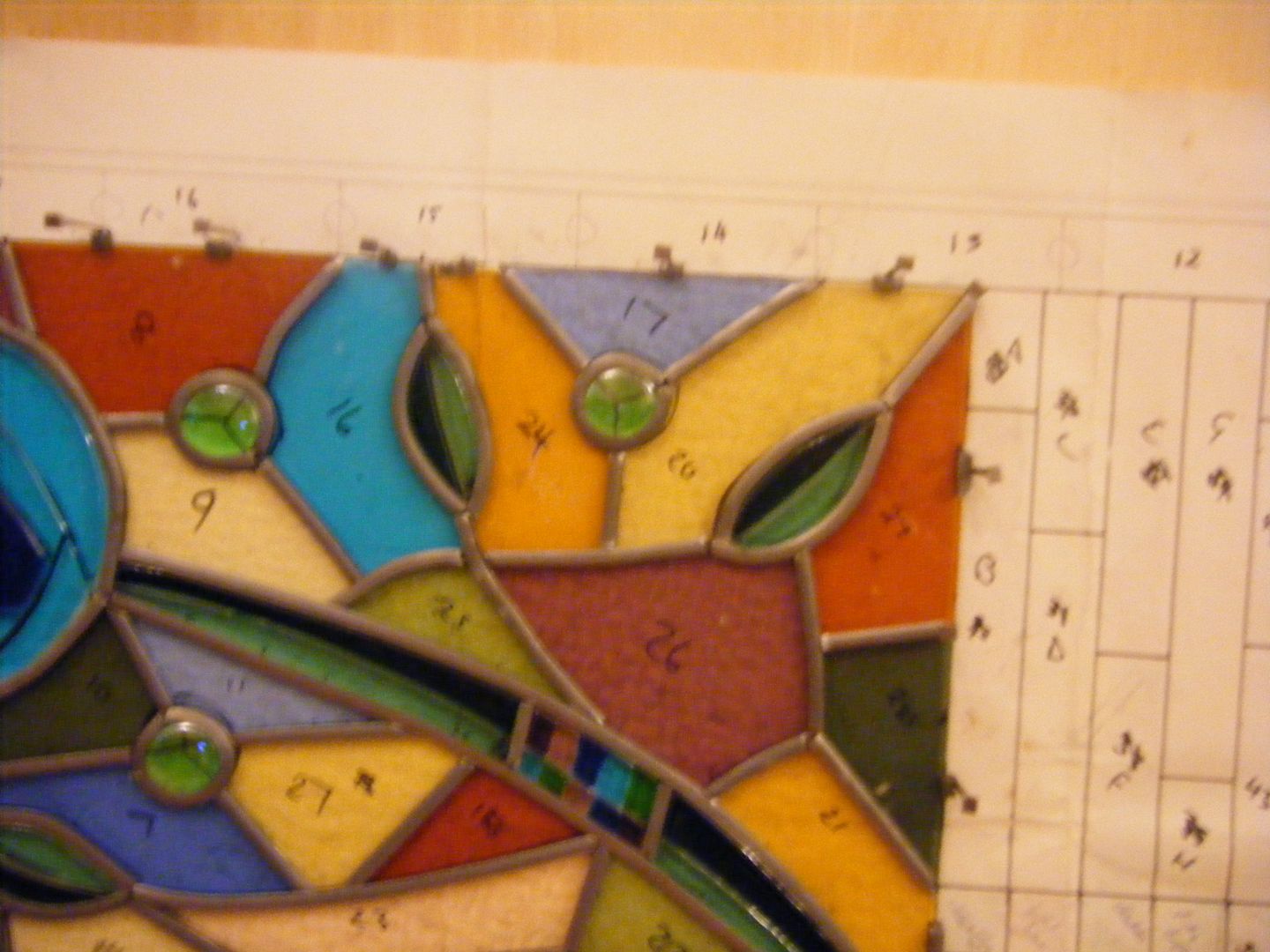 Number 17 was a right pain in the you-know-what. I'd cut him out of blue, but cut him too small (yes, he's a man because he was a pain), I couldn't find any more of that blue glass so I cut one out of yellow. Then I took pout pieces 25 and 20 and they are both yellow too! I managed to find a raggedy bit of glass, also marked with number 17 that I could use.
I really wish these pictures were better, it's so hard to see the colourfulness (is that a word??) of the strip in the middle of the stem... I have high hopes of getting decent pictures one day!