As I was finishing up this mosaic, which is from a kit, Mr CA came over and told me in a worried voice that I'd done it all wrong. My heart plummeted. He pointed to the box of the kit and said "you've put number 4"
Ha ha ha Mr CA.
WIP #26 is officially finished. It was not without it's issues. I loved laying the tiles, the 4 took ages to get right, but the rest of it went pretty quickly. I just did small sections at a time to give the glue time to set so I didn't then move everything I'd done.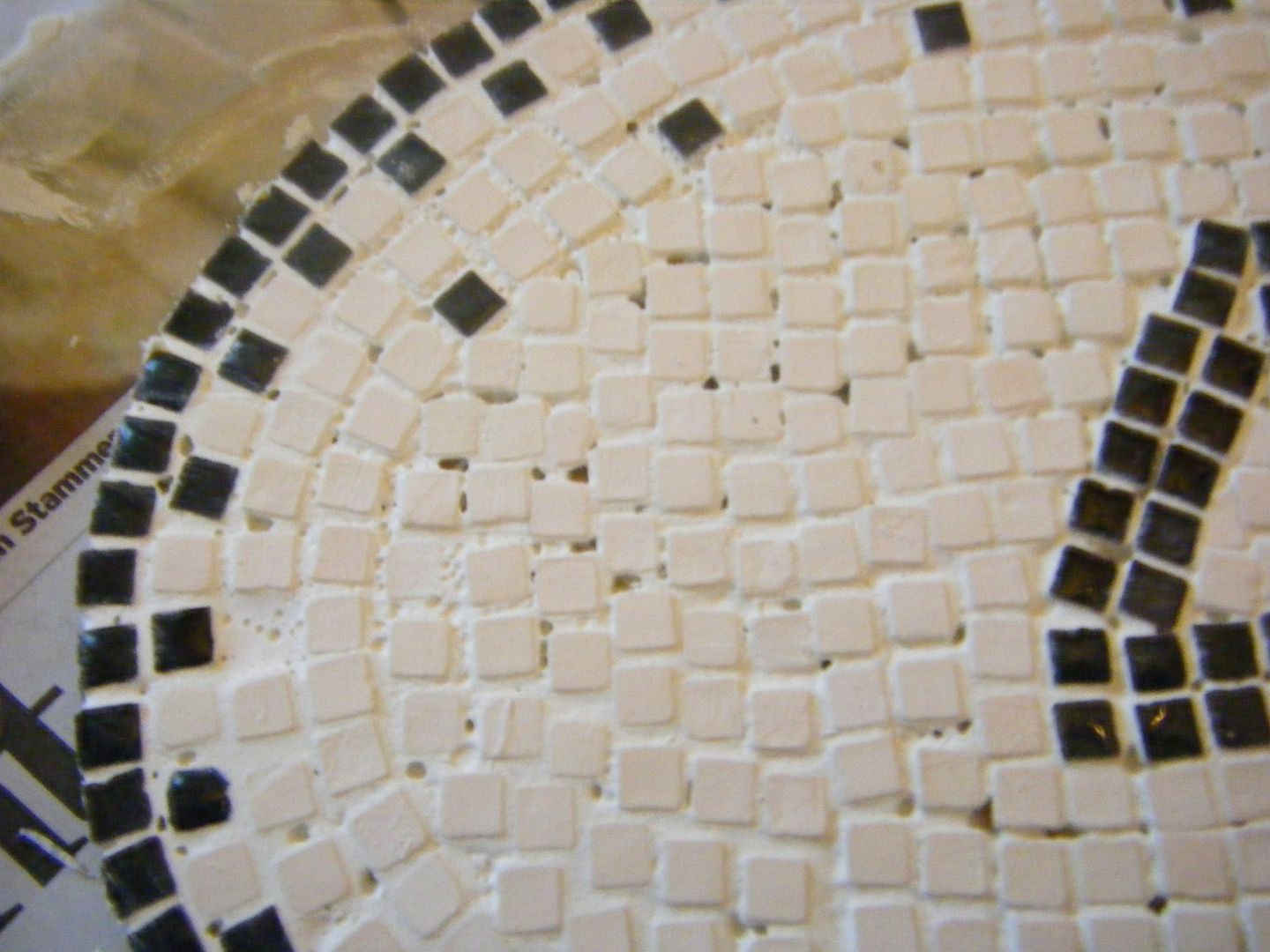 Then came the time to apply the grout. I could NOT get it to mix to a paste. It was watery and thin so in the end I donned some rubber gloves, poured it on and spread it around with my hands. This (above) is the result.
I should have nipped to Hobbycraft (10 mins drive from my house, if that) to buy some more. I didn't. I stole some from my tray mosaic kit. It's not white. This is how it turned out (above), so I had to spend some time rubbing quite hard with a damp cloth to get the lumps off!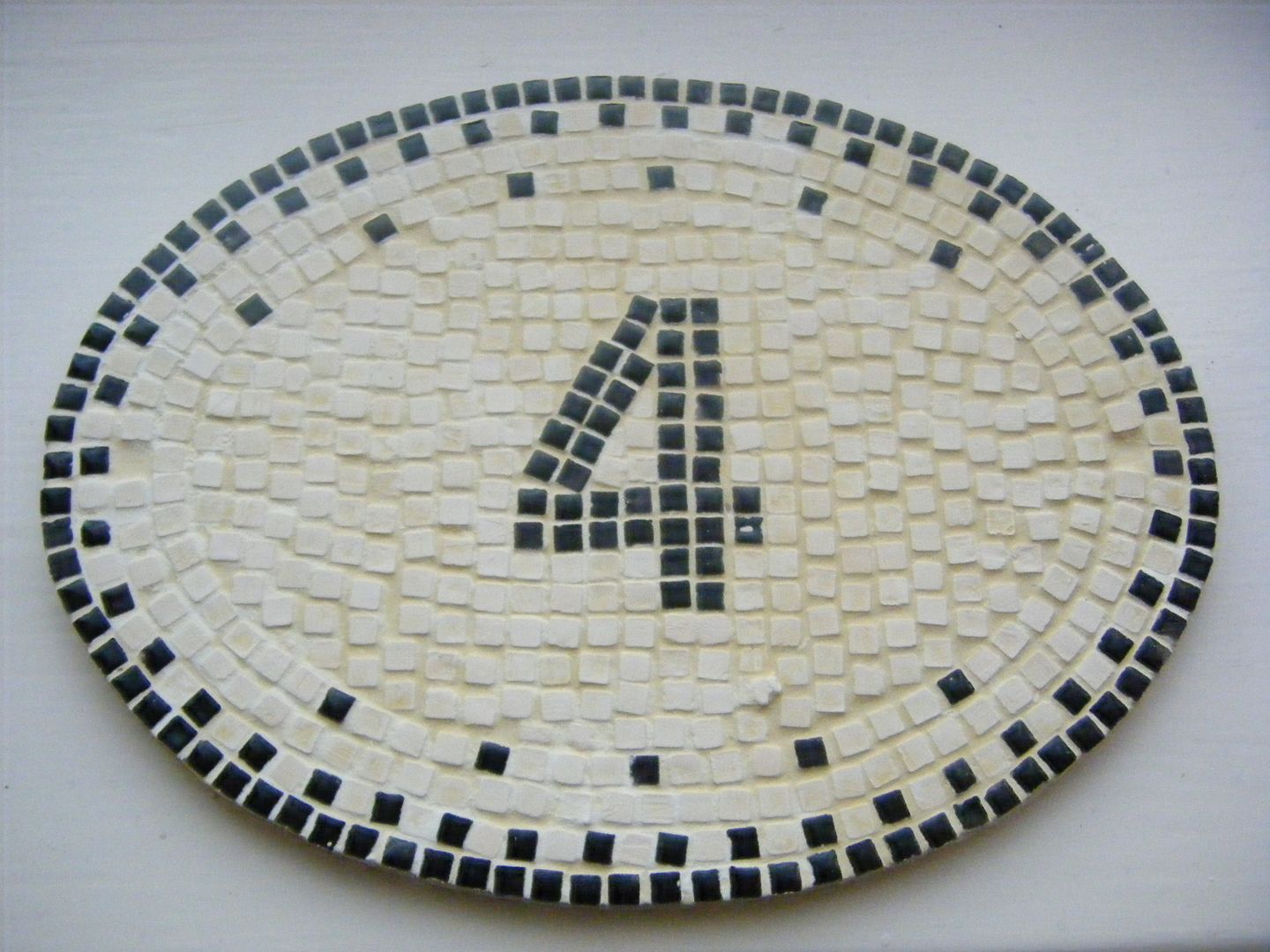 And here's the finished number plate. Not too bad. It would look better with white grout, but considering this will be on the wall outside the house, I don't think it will even be obvious in a couple of weeks time.
The conclusion? I LOVED this. I'm going to do the tray kit next, then I think I'll be ready to move on to my own design and working with some other materials.