I suppose I was always bound to talk about tea at some point, after all I AM English. Personally, I don't drink tea. I used to, buckets of the stuff. When I lived in Poland I'd work 14 hour days and we never had any milk at the school so I'd drink my tea black during the day. It got to the point where I found tea with milk disgusting, I still do. One day, about 4 and a half years ago, just before I started working at my current job and a little after I'd met Mr CA, I started drinking coffee instead. Just like that. Now I'm a coffee addict - I know, I know, coffee + migraines = bad news, I mainly drink decaff, just two cups or regular coffee a day and the rest decaff.
Anyway, I'm pretty sure I'm not supposed to be wittering on about coffee? Oh yes, tea!
So, Mother's Day 2012. About 2 weeks before the event, I started making 2 tea wallets/caddies/holders from Australian Homespun Vol. 12 No. 4, designed by
Jenny of Elefantz
. I thought that one of these with a nice mug would be a great gift for the mums. I got as far as the binding, tried to attach it by machine as I was running out of time, failed completely and so they languished on my WIP pile, featuring as number #13 on my
humongous list.
Tea wallets, languish no more!
I made the same wallet in two different fabric combinations and changed the embroidery a little. I'd bought the tea in advance and so knew what I had and made a few changes to suit the recipients - the bottom row is for fruit teas and I missed out Earl Grey on my mum's as I know she hates it (who wouldn't, it smells like Dettol, who wants to drink Dettol?)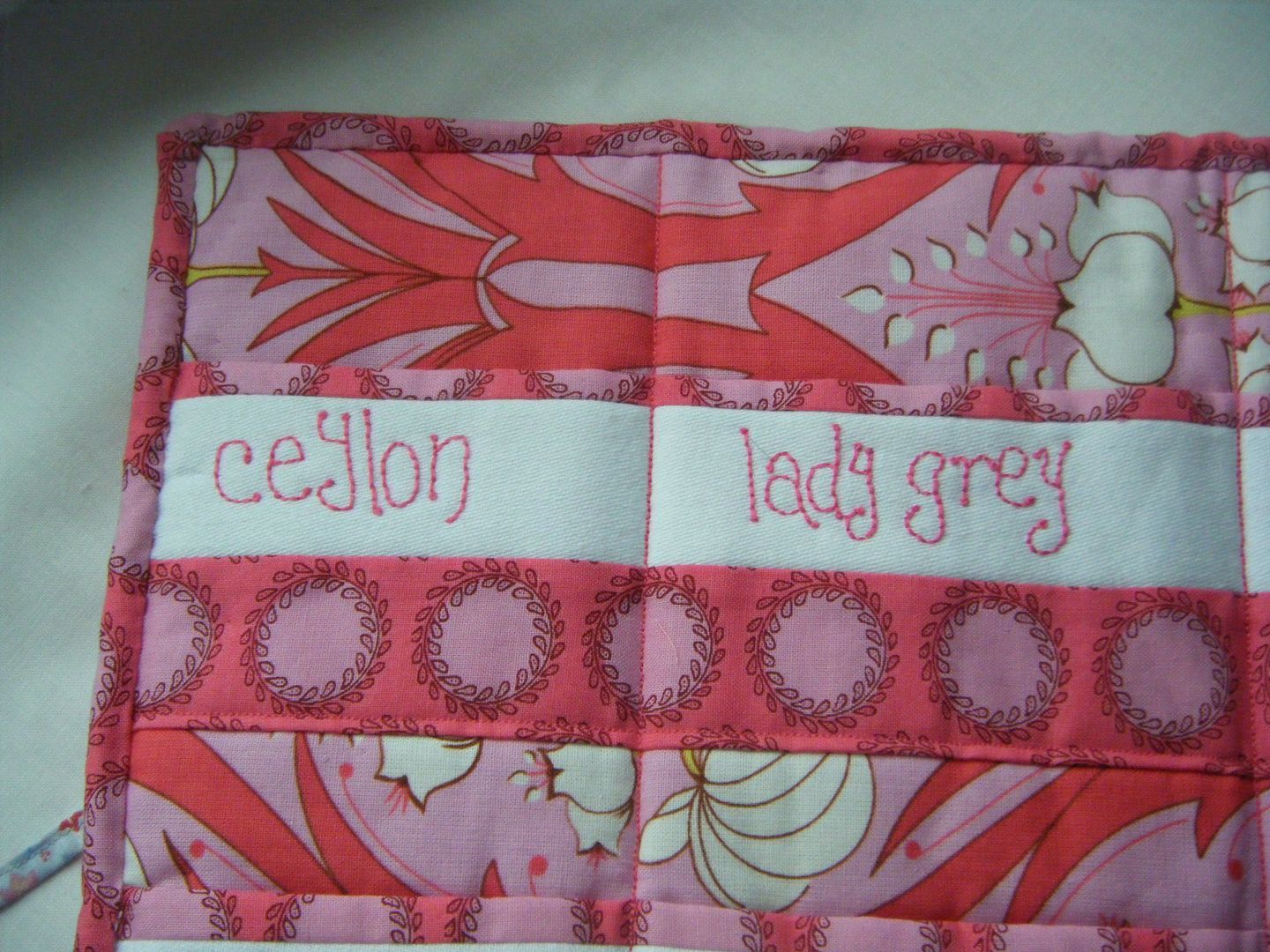 All I had to do to finish them off was hand sew the binding. I managed to completely cock it up. Check out that appalling corner!
And that one! Seriously, rubbish. To be honest, I'm not sure what I was doing when I machine attached the first half, the corners were... weird. I did what I could.
This one was for my mum and there are a couple of things I'm not happy with (besides the binding) - the appliquéd flowers blend in too much and are hard to see, and the ties - there should have been two sets of ties!
There's a close up of the appliqué in case you didn't believe it was there! You can also see one of the disastrous corners from the other side.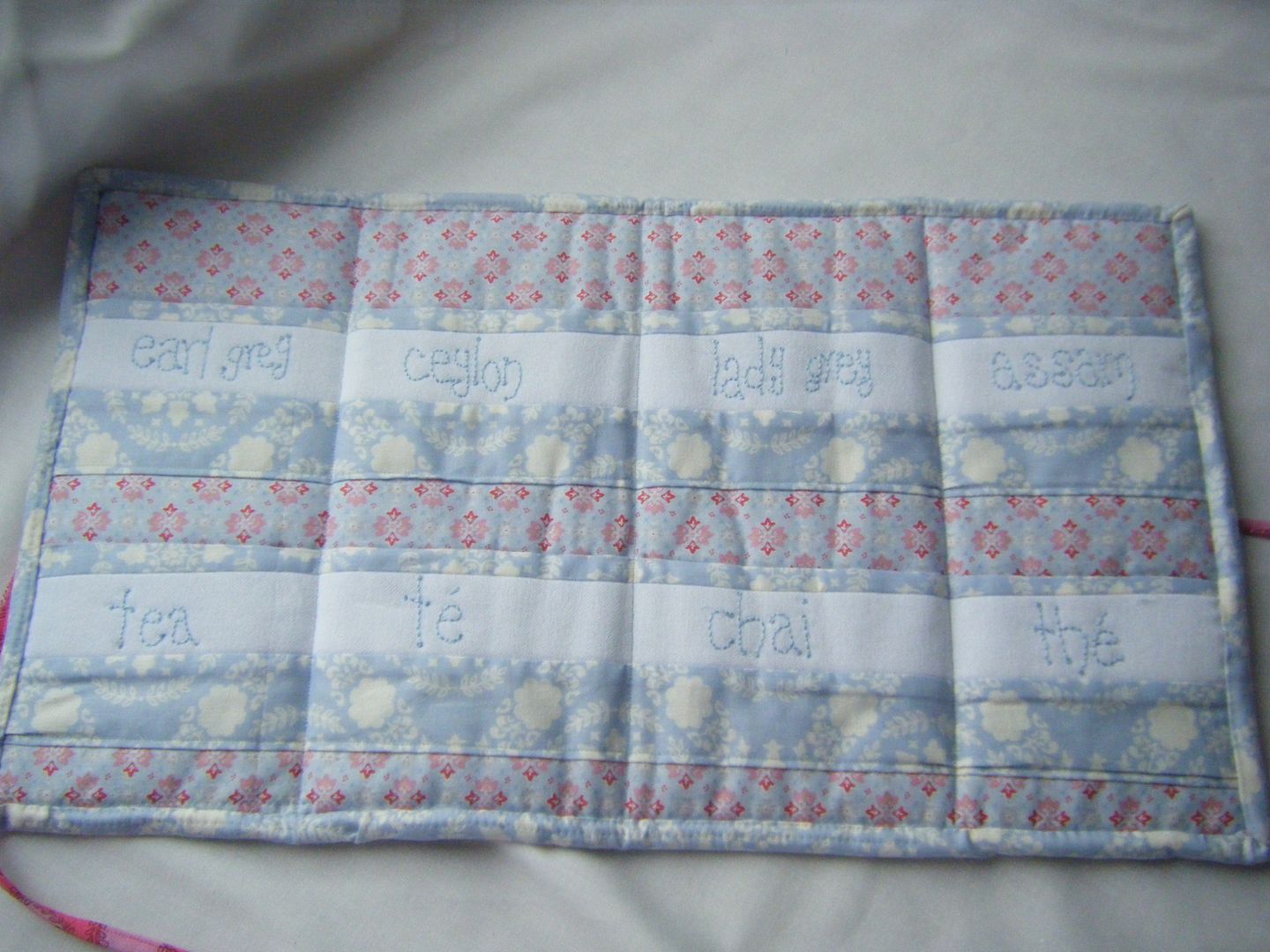 My mum's was made from Amy Butler fabric, can't remember what this one for Mr CA's mum is called, I think it had Dream in the title...
We have the same old binding-corner issues going off here too, and the lack of the second tie...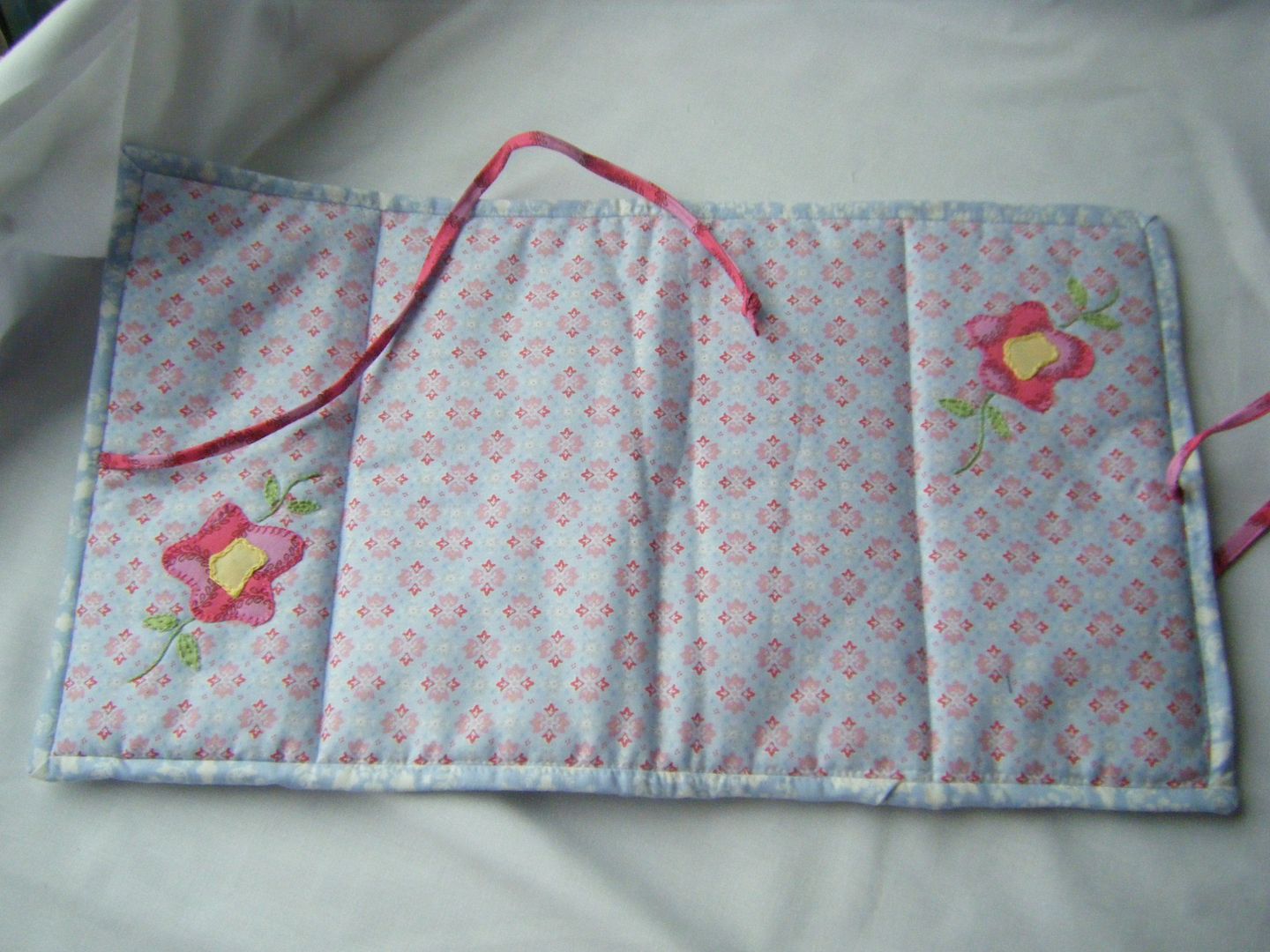 But the appliqué stands out a lot better.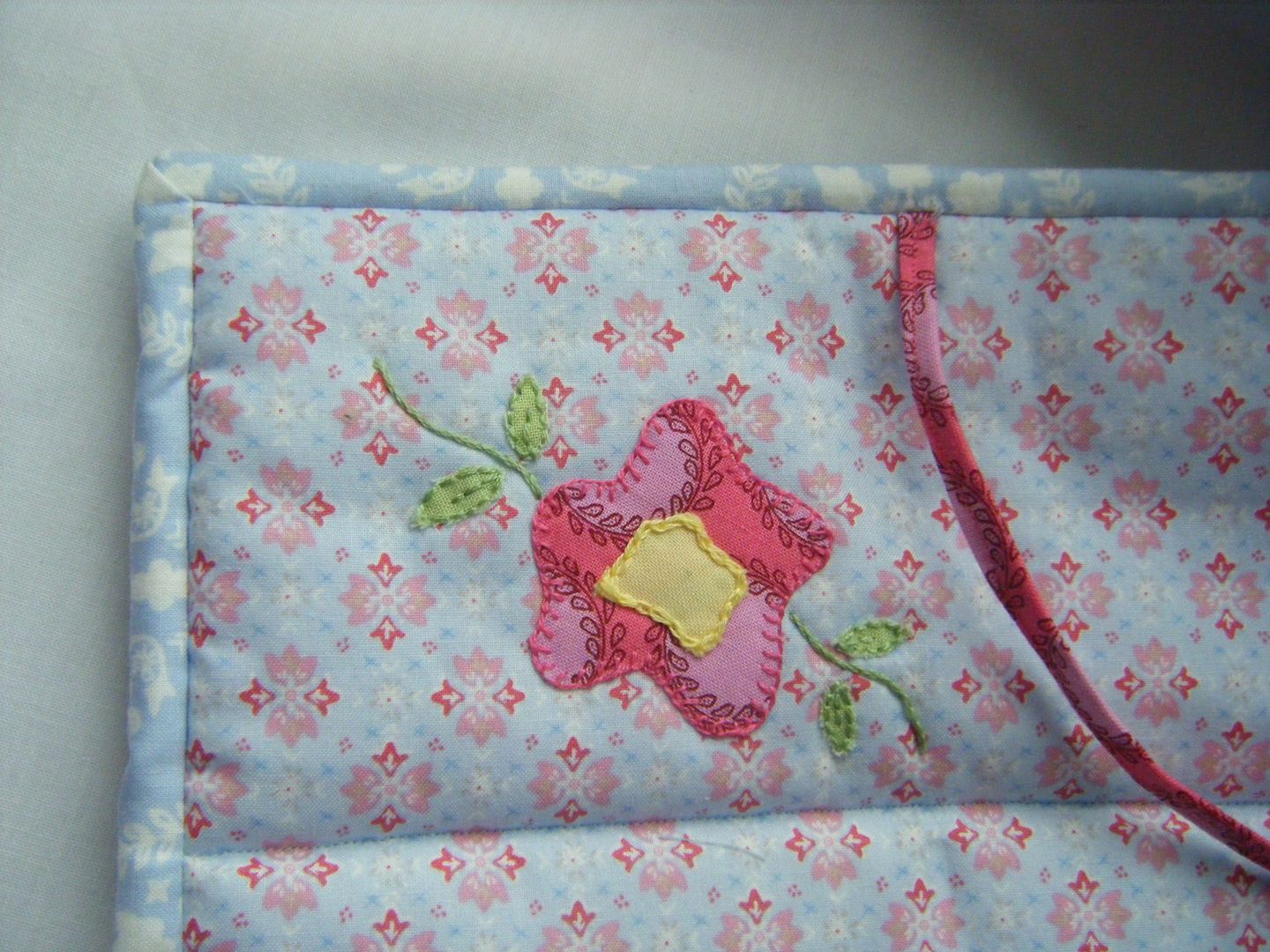 See?
If I'm honest, I've completely run out of things to say about these tea wallets but seem to have loaded a lot of photos. Make your own commentry for these photos...
I have to say, tied up, they don't work very well. I picked up one of them and all the tea fell out... ah well, mums don't mind these things! I didn't go to see my mother in law on Mother's Day as I was too ill, but she rang me and I told her Mr CA had made it.
Don't think she believed me.