So, last week I was rushing towards the end: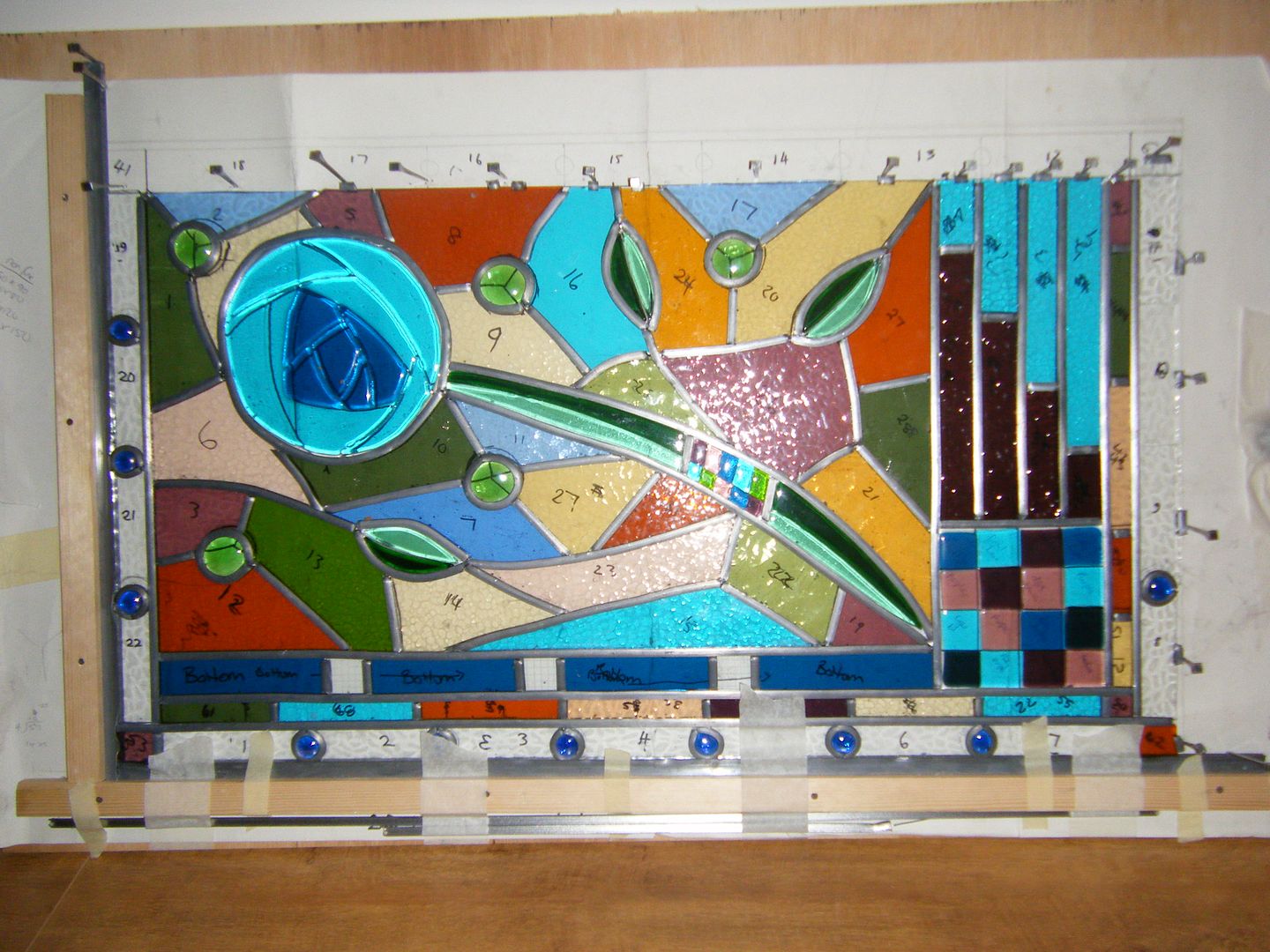 I made it! I was all bunged up with cold and just wanted to go home and lie down but I pressed on. Halfway through the class I was a quarter of the way through, I pressed on and finished at 1 minute to 9!
The outer border is clear glass with texture - it's called English Muffle. It looks nice up close, but is hard to see in the photos!
I can't believe all of those nuggets are leaded. I can't believe the whole window is leaded! Next week I solder...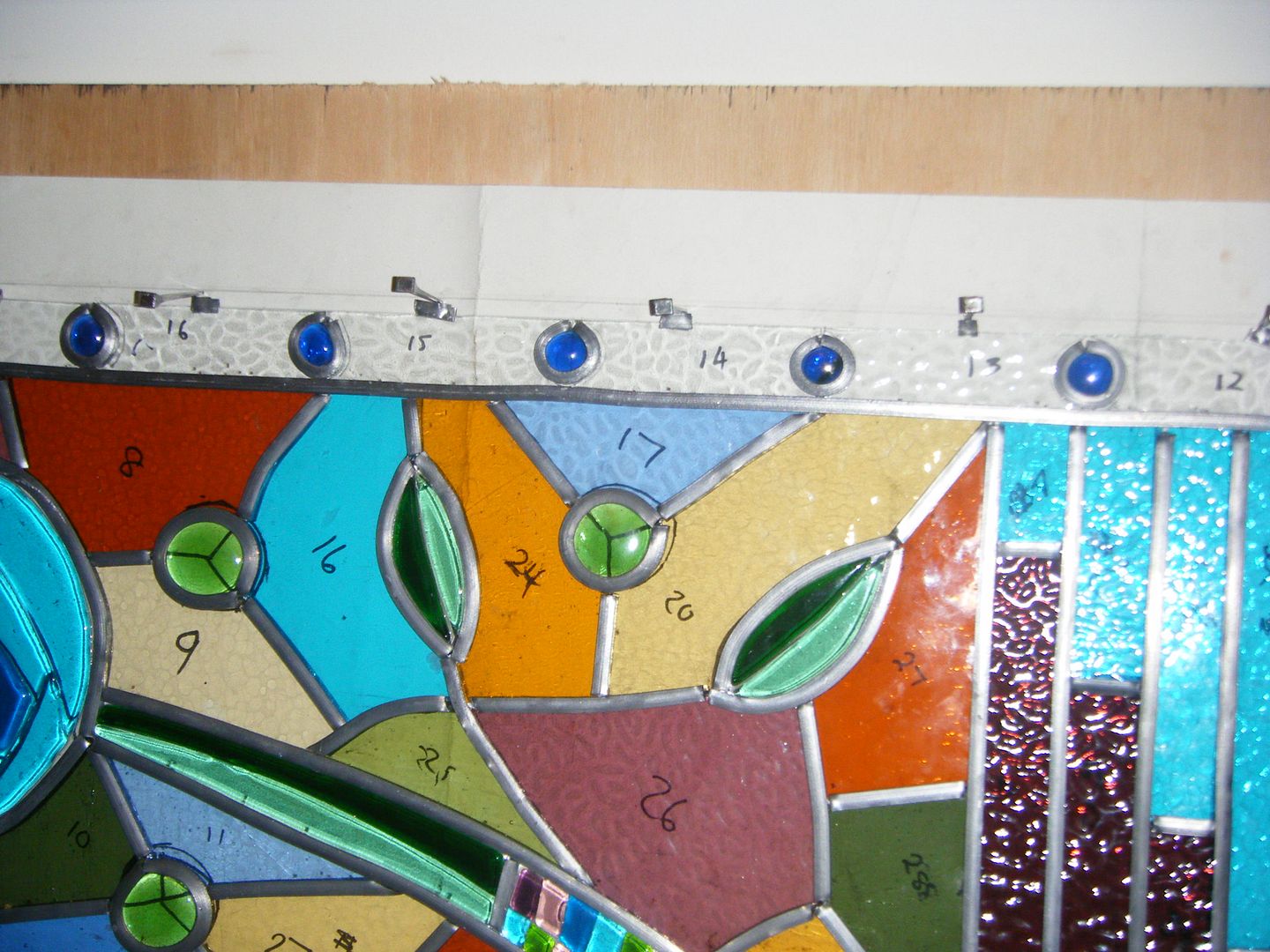 Related posts
fused glass elements
glass cutting complete
beginning the leading
leading the nuggets
more leading
leading the rose and stem
main panel complete
right hand panel finished