So, in case you couldn't guess from the title, I made some hats. Ages ago when I showed off my baby bear hats, A crazy lady that I know said she wanted one. For her. She's an adult. OK, we can do that.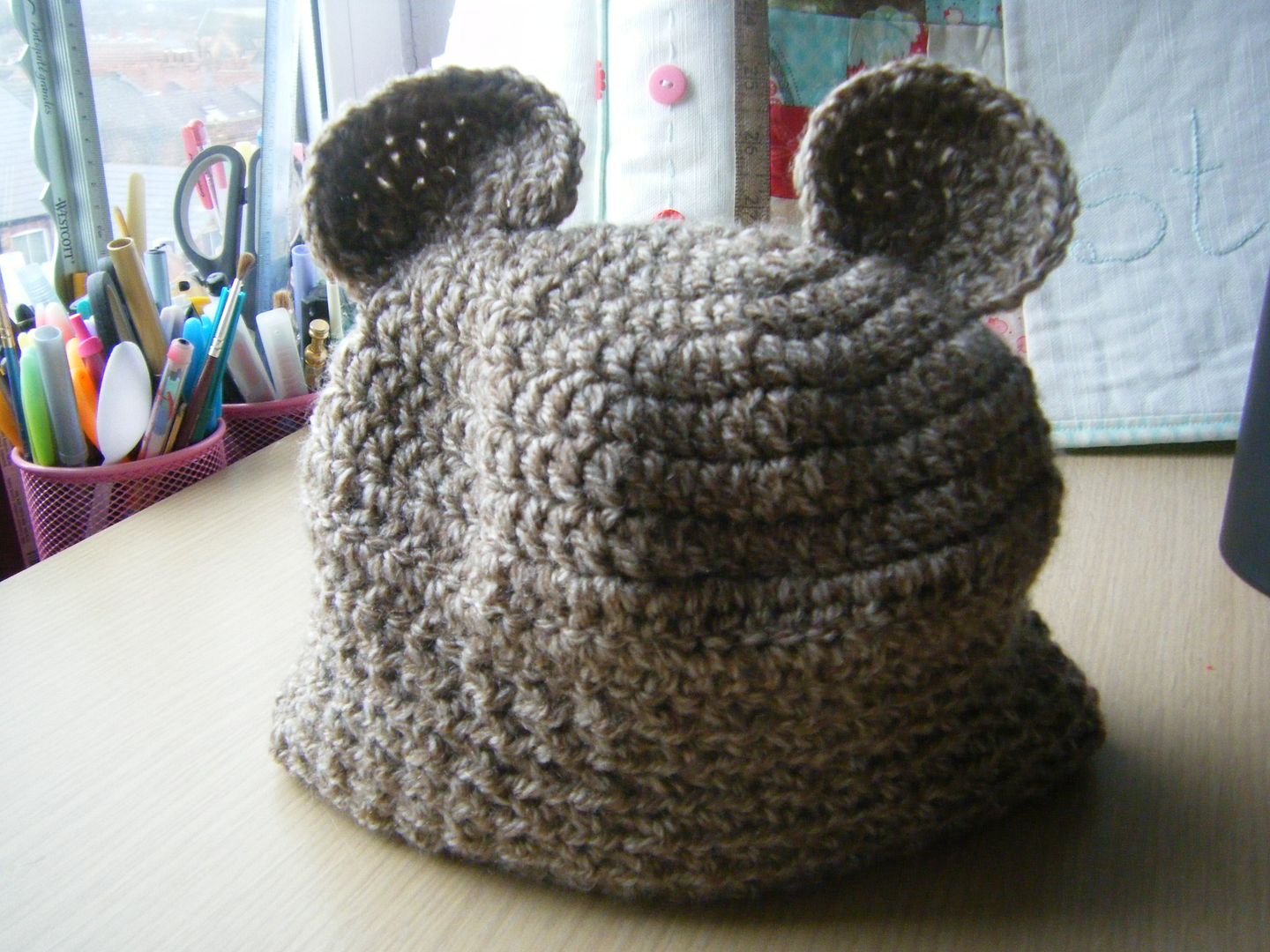 I didn't follow a pattern, I just winged it and I quite like the way it turned out. I have an abnormally large head but Sam promised me hers is normal. It didn't fit me, but it seems to fit Sam.
When I made the baby bear hats, one of the yarns I used was Sidar Hug. It seems to have been discontinued and it's one of my favourite yarns ever, so when I found 2 balls one day, I bought them. They were for something for me. Making Sam's hat inspired me and as soon as hers was finished, I made mine.
In some lights it's teal and purple, in others grey and green, or sometimes purple and green. It's considerably bigger than Sam's, and despite trying it on every few rows, I wore it last week and it's too small! It just needs another few rows adding to it. That means it gets to join the beaded scarf on my list of things that need repairing but have already been crossed off the list so I'm loath to do as I don't get to cross them off a list. I feel a new list coming on...