I finally got round to making another block for the Skill builder Bom, hosted by Pile O Fabric. Blocks 3 and 4 were posted in February, so I'm really behind, I also haven't FMQ'd the first 2 blocks... need to get moving on this one!
Block 3 is the Em-Dash which starts by adding HSTs to the corners. I took the photo above to illustrate how bad my accuracy is. That sentence didn't make sense, did it?! I very carefully cut and starched the blocks. I very carefully lined the small blocks on top and they don't line up properly!
Even so, my points aren't that bad. 2 meet, 2 don't and of course the middle doesn't, that's obvious from about 3 miles away! 2 out of 5 is pretty good for me!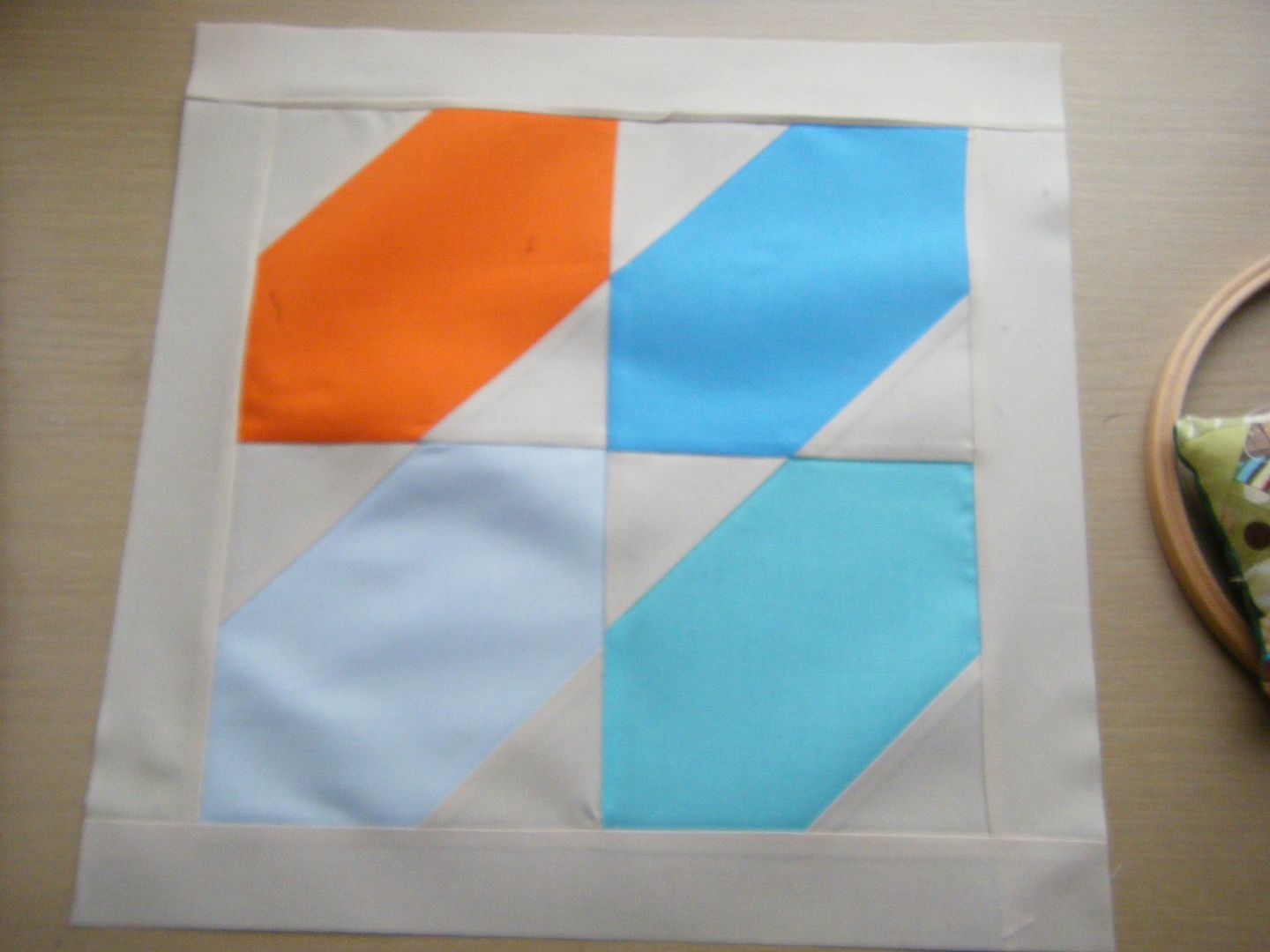 For some reason my block finished up at 12.25" rather than 12.5" so I decided to sash the 3 I'd made and cut them down to 15". I couldn't find what size the finished blocks were supposed to be, but this is my quilt so I'm going to just make it up! There's some pretty bad pressing on display above.
This appalling photo shows the first 3 blocks sashed. Eagle-eyed readers may notice I changed my Magnum block. I wasn't happy with the mistake I'd made, it took seconds to fix so I'm glad I did.
Now I just have to get block 4 sewn up, all 4 basted and quilted then I'll have to start on March's blocks, though I don't think they're out yet. Does that mean I'm not behind?
Related posts
Soundwave and Magnum