I know my polymer clay posts aren't very popular, but even if no one reads, I'd like to have a record for myself. Feel free to skip ladies, I don't mind. BUT, before you do, please note this is #42. Extruding clay on the ginormous list. I'd also like to thank you for your comments on my post on Saturday
, it's nice to know you're not all going to hate me if I don't get back to your comments! I hope I didn't come across as self-pitying, that wasn't my intention, I just wanted to explain.
I found the most amazing
tutorial on The Crafty Network for using an extruder and I had to put it to the test. If you play with clay at all, go and check it out.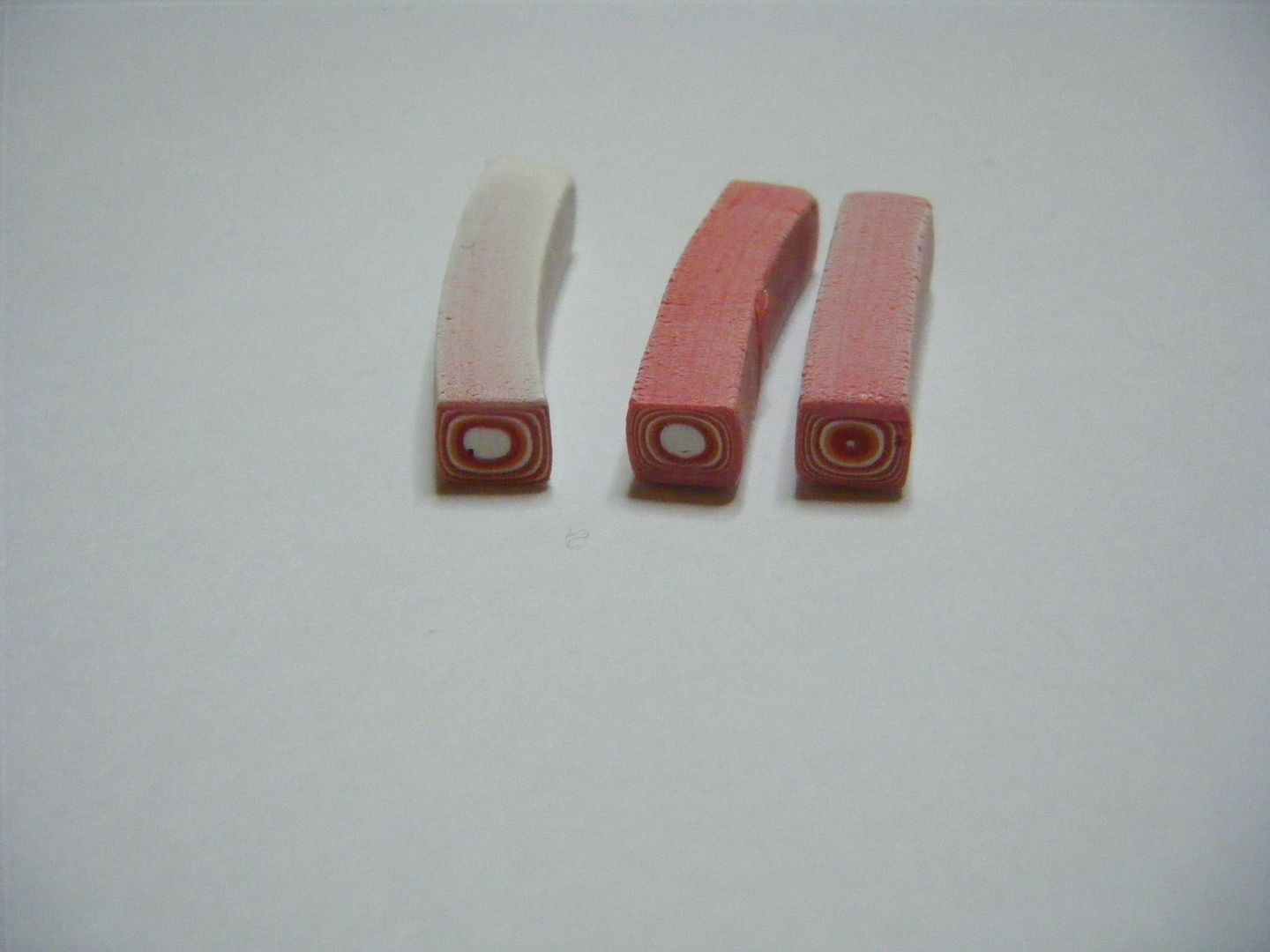 You start by extruding the canes, here's what mine look like. This was actually all one cane, but it looks different everywhere you slice it. Layer them up on some scrap clay, roll over to neaten and smooth the edges, cover with cling film and cut out with a biscuit cutter and...
Ta-dah! How amazing is that! (if I do say so myself...). This one was made with just red, orange and white. It was time for a rainbow.
Here are my rainbow canes, looks like the two on the left show the ends of the cane where I cut it, so no difference there, but look at the differences you get!
This time I squidged some clay into one of my moulds (made by casting a glass heart necklace I have but didn't make), then added the slices. The effect is not quite so good... I've since bought some heart shaped cutters.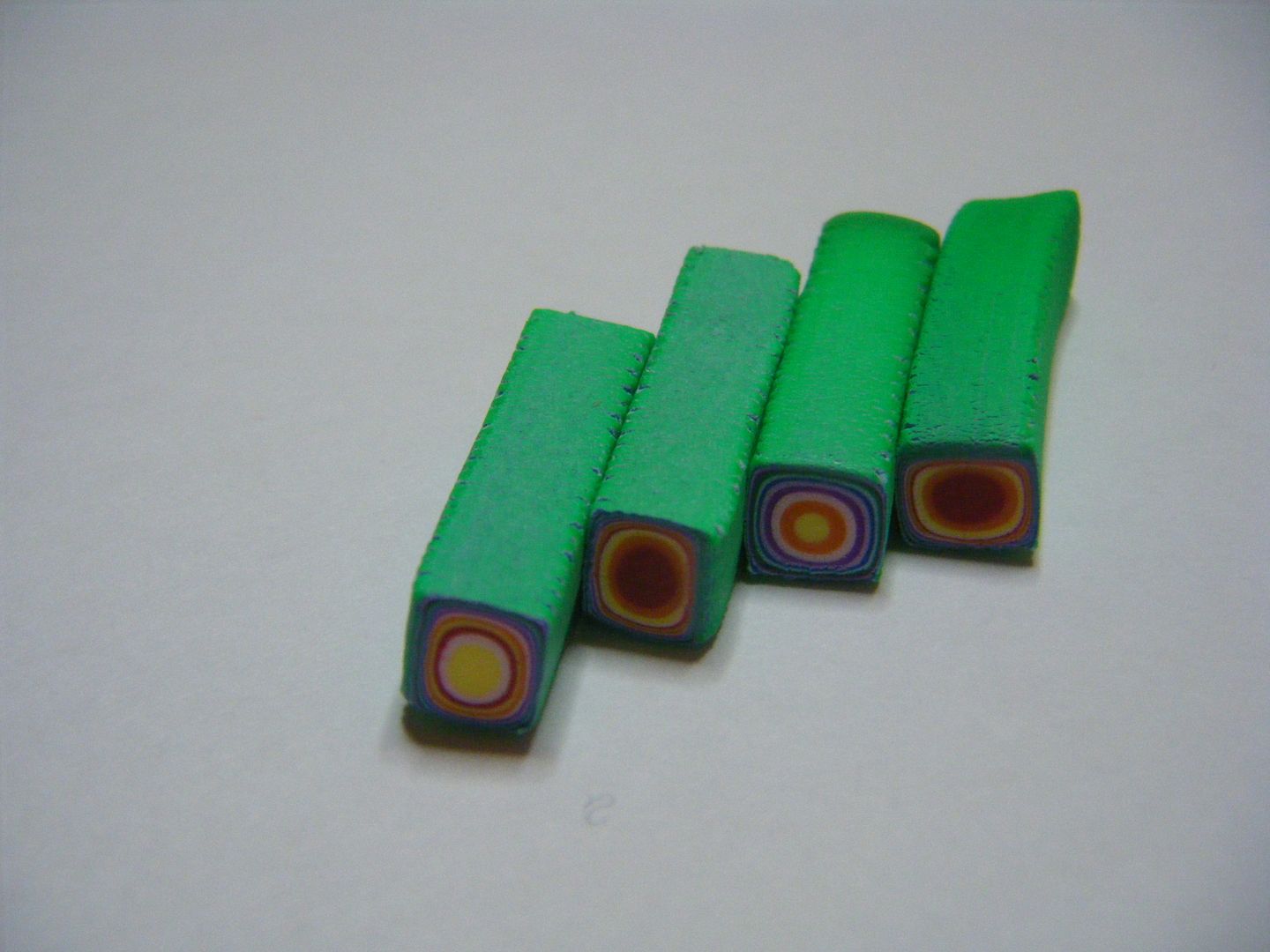 I'd only used half the rainbow of clay colours I'd conditioned and rolled, so I put them together again, this time in chunks of three colours.

I made another flower shape. These were destined to become brooches, and no, they're not on my procrastinating pile, I've actually glued the brooch backs on already!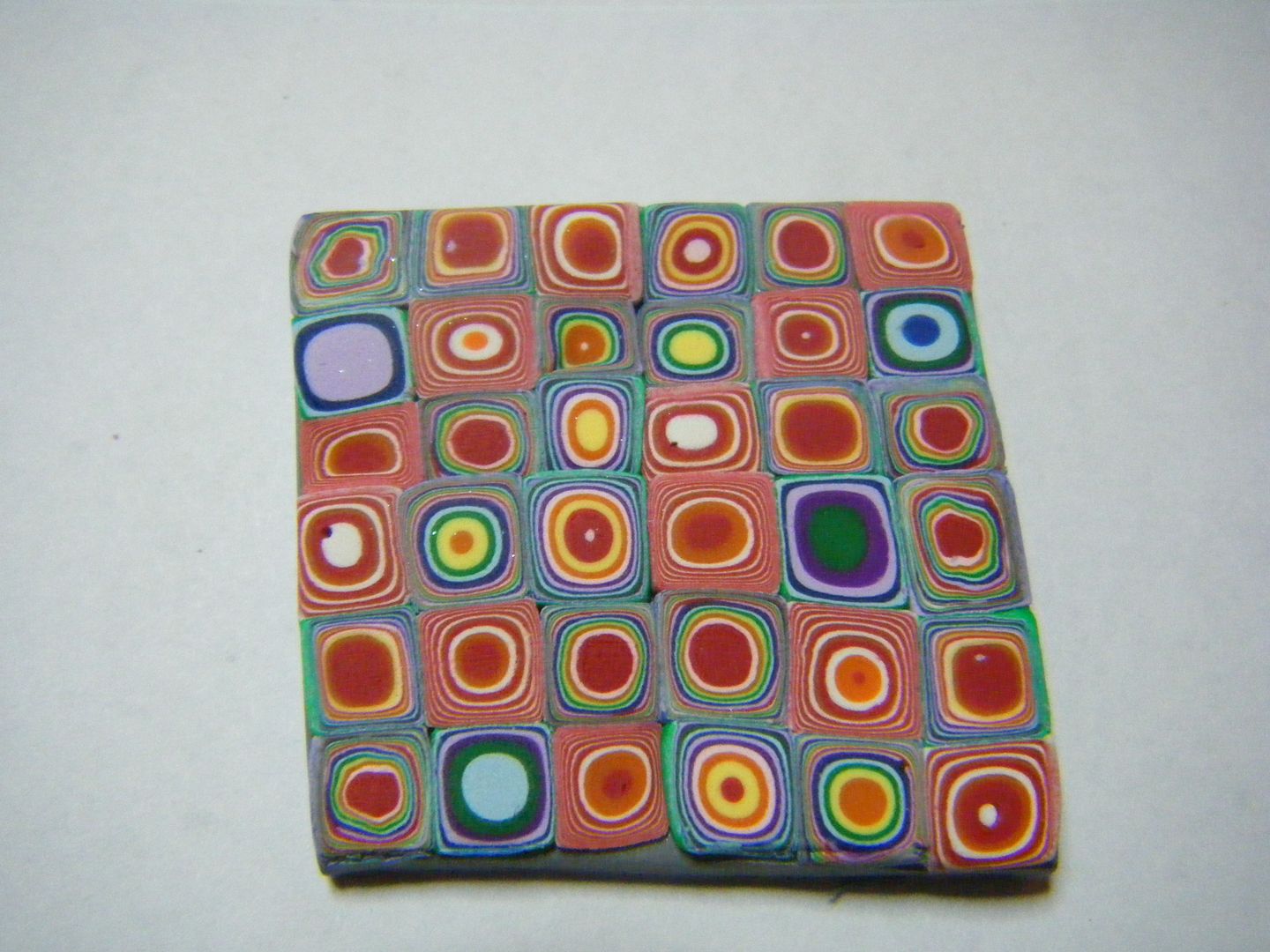 A not-quite square one. There's a name for this shape... is it a parallelogram? You can see I've used bits of all three sets of canes in this one, and I didn't smooth down much so it has a "stepped" texture on the front.
9 assorted slices added to a square of grey, this one became a bead and has a hole through the top corner so it will hang as a diamond.


Another heart, this time with the mixed canes. I had a lot of the red/orange one left!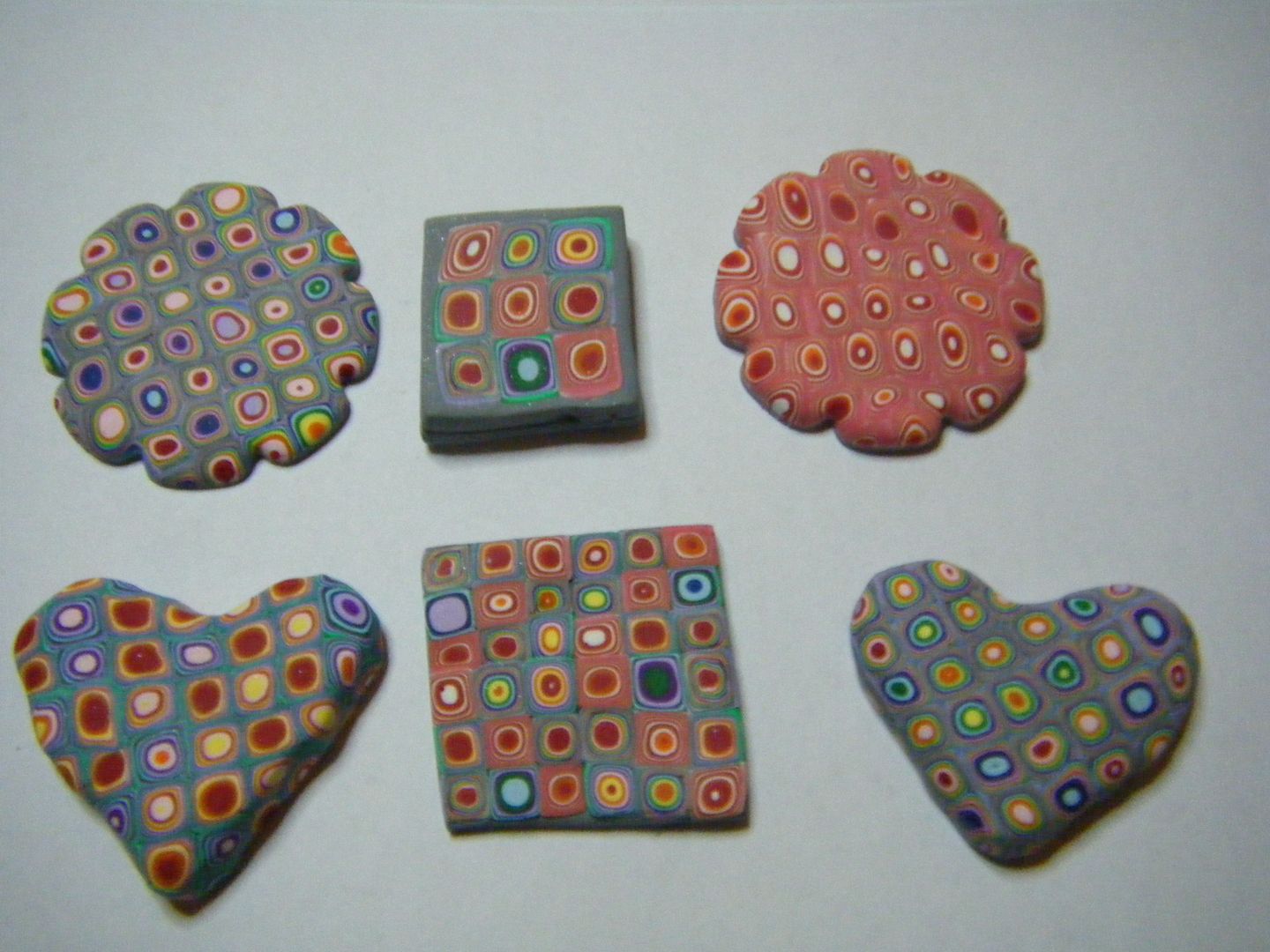 Next I made a black, white and silver extruded cane and used a sunburst shaped cutter and a teardrop shaped cutter. The sun has one hole front to back at the top, and three at the bottom, each teardrop has a hole at the top so I can join them together to make either a pendent or a brooch. This IS still on my procrastination pile!



I experimented with running the millefiori sheet through the pasta machine and got these stretched-looking shapes. I made holes in them all so I can decide which to use later on.



I LOVED this technique and will be doing some more of it, next weekend probably!



I'm linking up to Fiona's New to Me challenge.