This is #49 lunch bag on the gargantuan list. Just wanted to get that in before I forget!
I've been meaning to make myself a lunch bag for ages. I've been using a shop-bought one that is fine, but has gone quite manky and has a persistent, lingering smell that I can't seem to get rid of - and yes, I do clean it out regularly! I couldn't make just any old bag as I need to use ice blocks from the freezer with it. It gets pretty warm in our office and there's not much worse than a warm yogurt for your mid-afternoon snack!
Then I came across this tutorial by Clover and Violet and I was away. Now, this item was on my list under "projects I have supplies for". I'm not entirely sure what I meant by this, unless it was because I had some of the heat-keeping-in wadding stuff. I can't remember what it's called! Supplies were needed and I found myself shopping... I needed some Lamifix (which I bought from e-bay) and somehow or other, I found myself at Hulu Crafts buying this charm pack of Noteworthy and two FQs from the same line!
This is where not having an LQS and not seeing fabrics in the flesh proves a problem. Yes, the two FQs are from the same line so they do co-ordinate, but most of the fabrics have the orange or green in them...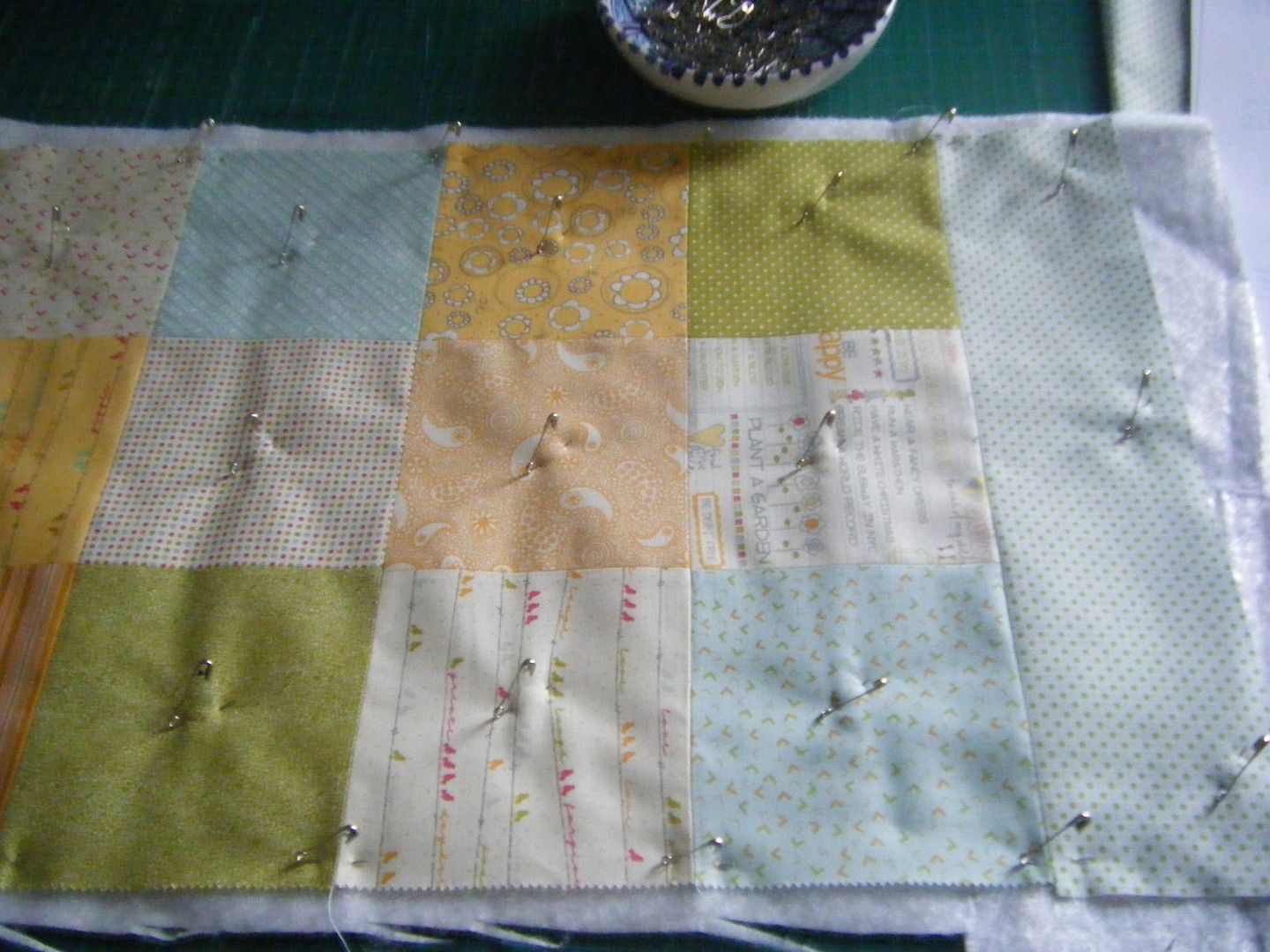 I started with some simple patchwork - a high percentage of those points meet... though not all of them! Then it was time to FMQ so out came the curved basting pins. What a difference they make! Why did I get by with ordinary safety pins before?? Having never really FMQ'd before, I dug out some scrap fabric and added some of the heat-keeping-in wadding (that's such a catchy name for it- if another supplier starts making it and wants to use that name, I'd be happy to sell it).
It wasn't until afterwards that I remembered I was saving that fabric to make Ange the pair of HK knickers she'd begged me for! Sorry Ange...
The trial was successful, so I moved onto the real thing. I LOVE it! It was such good fun! I do need to remember to stop for a pause with the needle down though - see that little stitch/line type thing above, in the middle?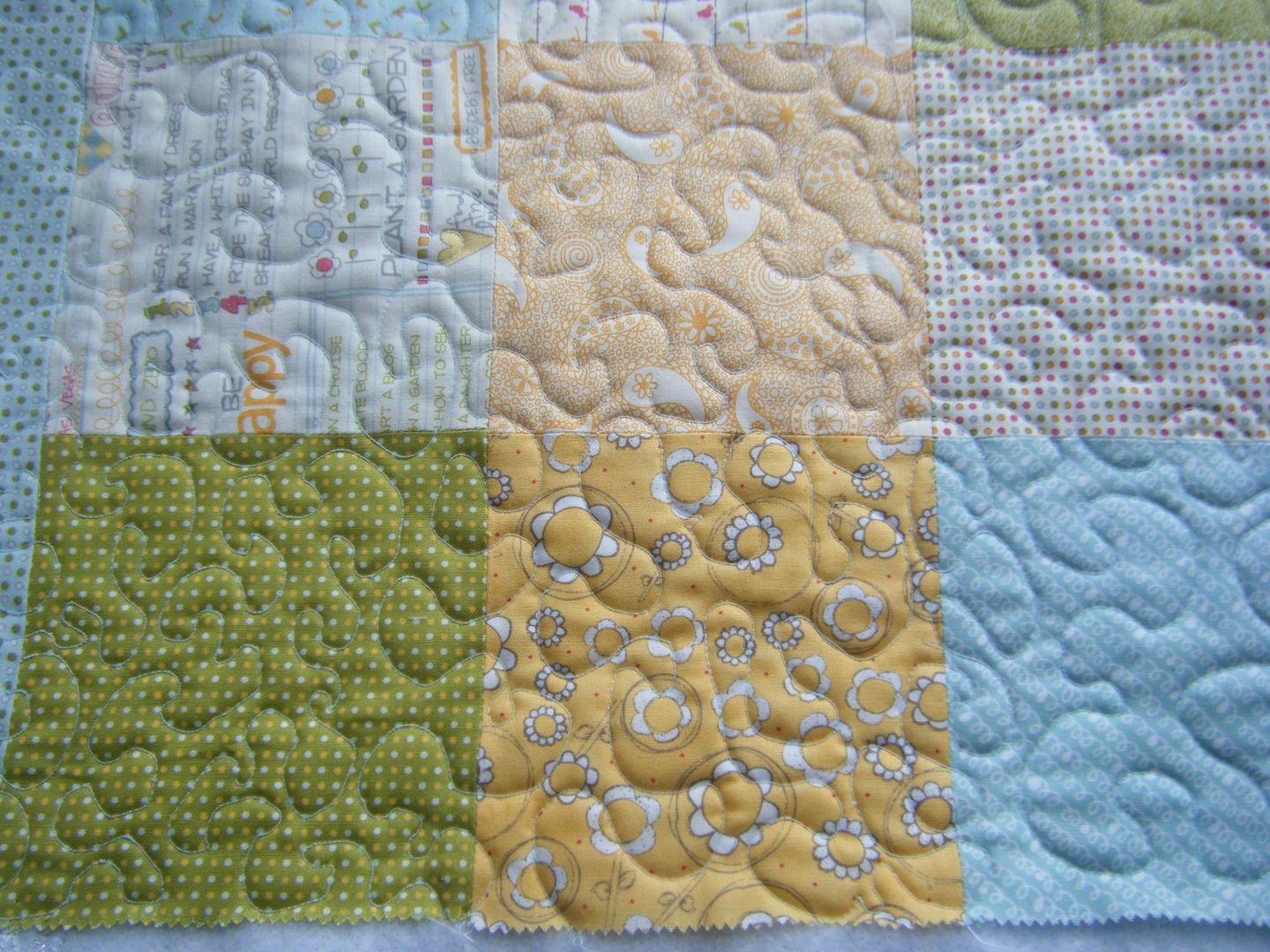 I just did a random design - is this called meandering? It's a lot tighter towards the end than the beginning, but I am SO chuffed with it. (Speaking of being chuffed - my horse came in second on the Grand National. I don't actually own the horse but I did pick him on the sweepstakes at work so he's earned me about a fiver! Oh and yes, I'm actually writing this post "live". The rest of the week's will be scheduled though, so don't hate me!).
Here it is from the back - no backing fabric as the bag will be lined.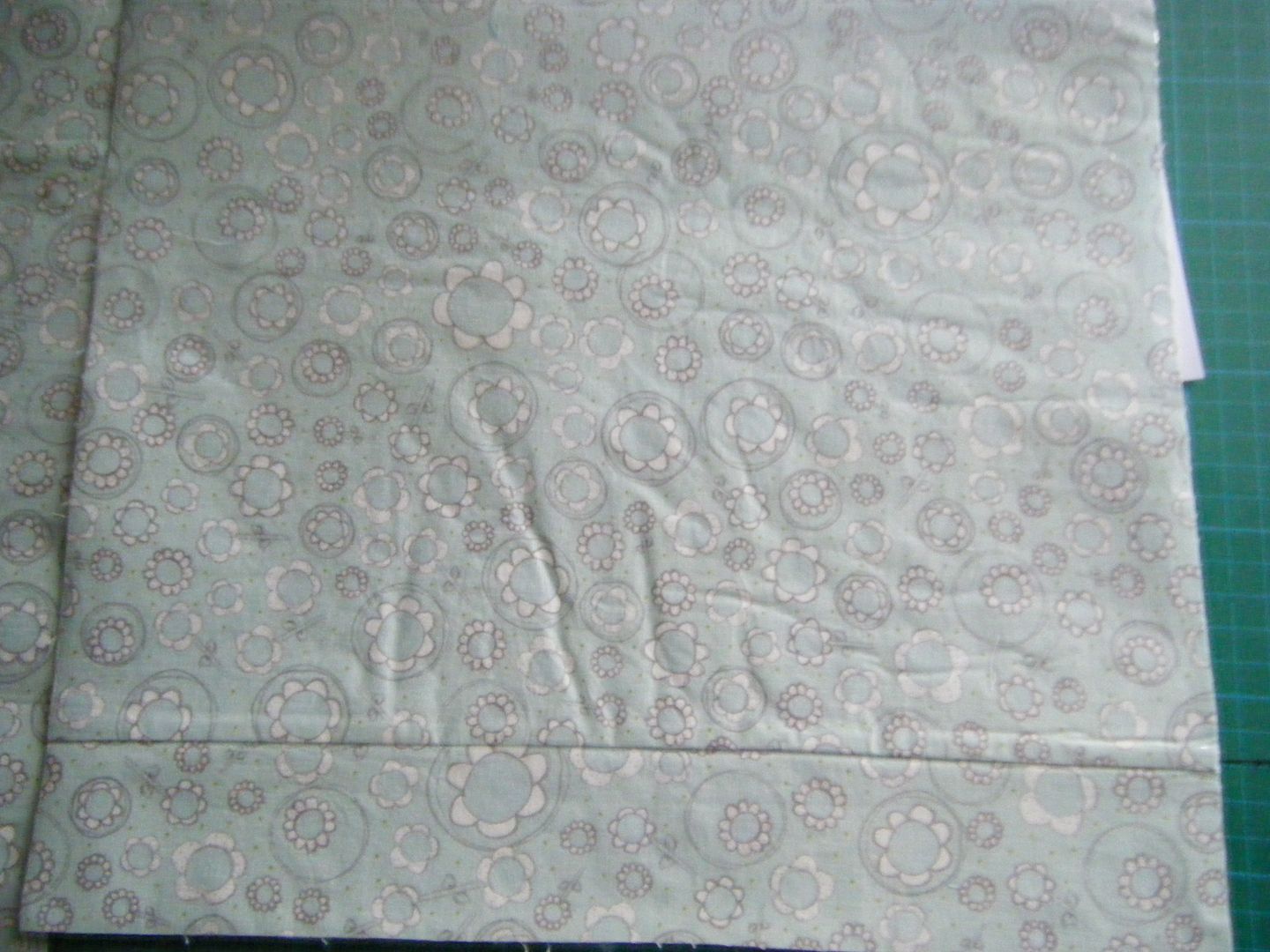 Next came fusing the Lamifix to the lining fabric. What a mess! It looks dreadful! I'd ironed the fabric, but the Lamifix had been folded for posting to me and obviously I couldn't iron the creases out. I'd think twice before using this stuff again, but for a lunch bag lining, it doesn't seem to matter so much.
And here's the finished bag. I completely forgot to put interfacing in the handles, so they're quite weak but I don't tend to have bricks or lumps of concrete for lunch, so they should hold up.
I also made the handles longer than the tutorial said so I can put it on my shoulder if necessary.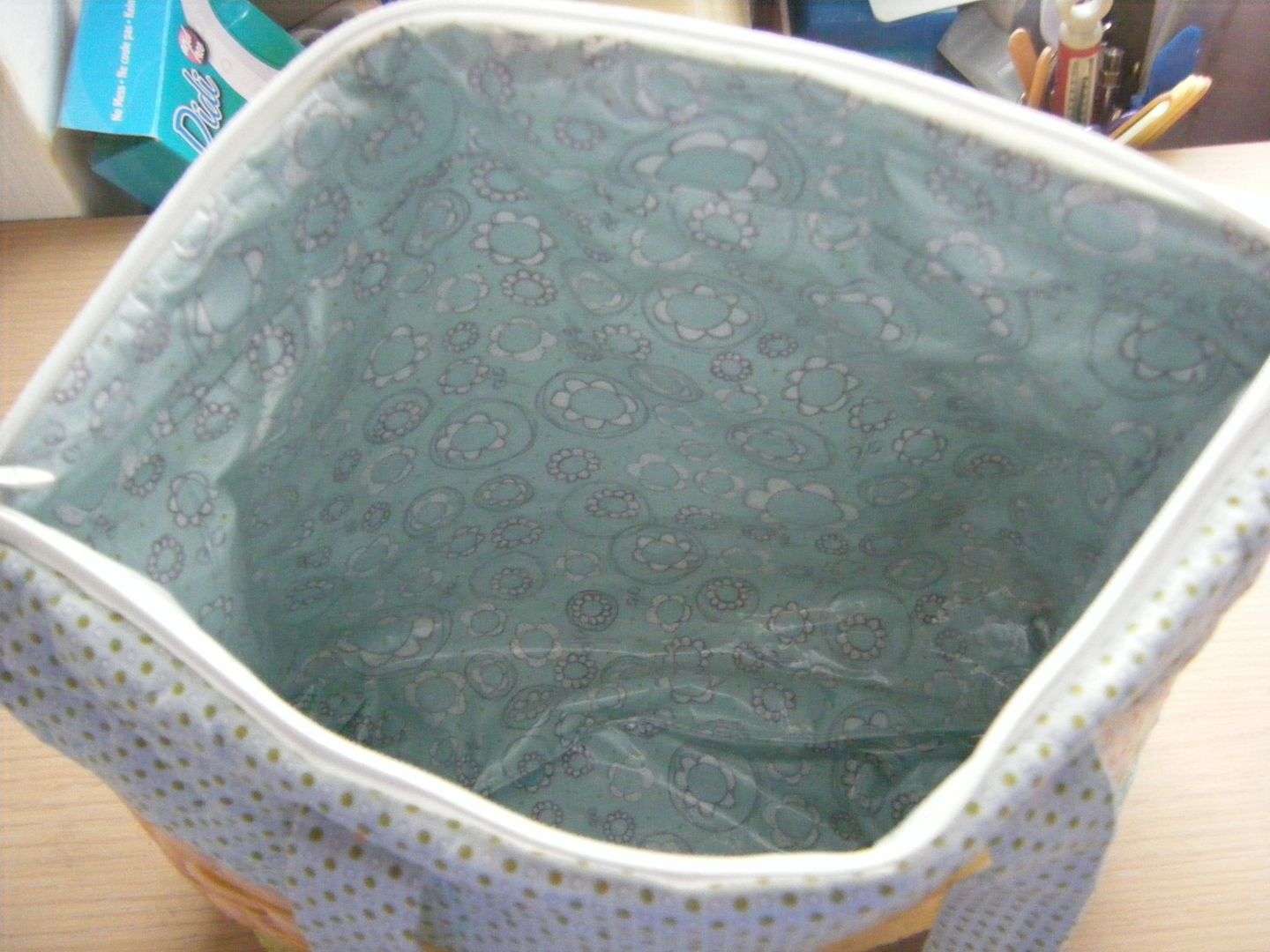 See the horrendous, creased lining?? Edited to add: I do know that you sew a lining slightly smaller than the bag, and I have done. It's horrendous and creased due to the lamifix (see above).
Zip ends = disaster. Absolute disaster. There were just so many layers.
But, it's done. So where does the title come in? I hated every single minute of sewing this damn thing, after the FMQing. I have no idea WHY, nothing in particular went wrong, I was just hating it. I think that's part of the reason I'm staying away from my machine this weekend - though I may be tempted to FMQ my Skill Builder blocks... finally!
Edited to add: I do like the lunch bag, I like the finished product, I didn't enjoy sewing it.