No, not you, it's those damn chair covers again. I'm talking about #50 on the massive list - Chair covers for mum.
You may remember that I ranted and raved my way through the first two here. They were the bit you sit on, now I moved on to the back rest. I thought they were going to be a nightmare due to the curved top.
Nope. Not a nightmare. I still hated every second of it though!
The fabric by the zip pucked like anything. I honestly couldn't be bothered to redo it and I knew that the zip sits at the bottom and no-one would see it. Lazy? Yep!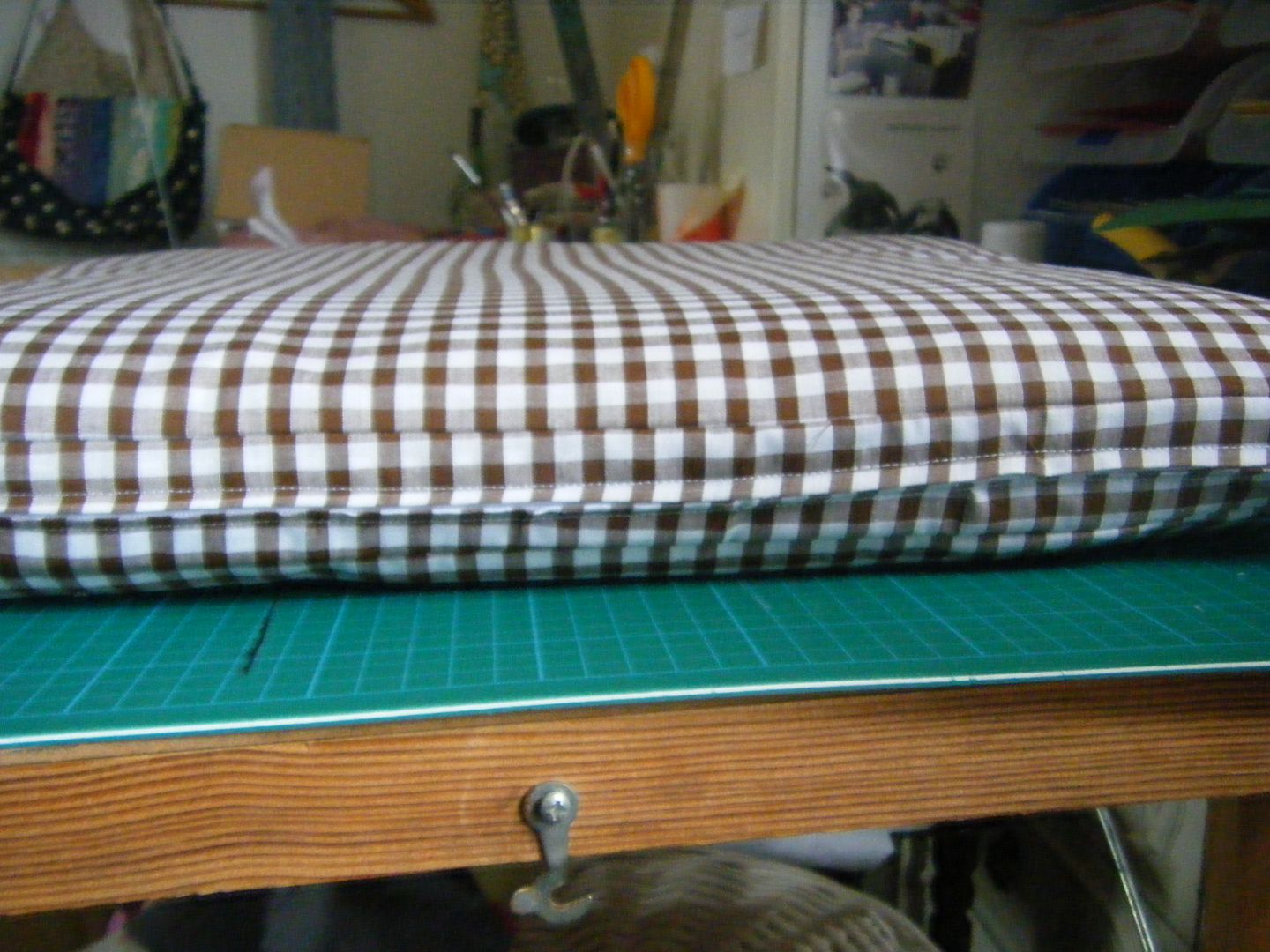 Doesn't look too bad if you don't look closely though!
I think these were easier as the pad is a lot thinner - in the photo above the seat pad is on top. It's not covered as I was scared to put the cover on again in case the seam ripped!
I've handed them over to mum, now I just have to do the other 4. The other 2 chairs only come out when there's a lot of guests, so they're not as urgent. Thankfully, I can't face them right now!