#14 Alphabet chart on the WIP list is an oldie. I started it ages ago. If you look at the related posts at the bottom, you'll see that
the second post is also the post where I got my first ever sewing machine! Probably time to get cracking on this one.
It was originally intended as a 2nd birthday present for my goddaughter. She'll be 5 in September. 5th birthday present then!
P is for pig. I used a satiny kind of fabric, added a button for a nose and chain stitched around. These are all hand-applique by the way. As I started this before I got a sewing machine, I was doing it by hand... how much quicker it would be by machine!
I love this little bunny! I added a pompom for his tail. It's probably good she didn't get this for her 2nd birthday as all the little buttons and pompoms and stuff would be choking hazards, now I can feel free to add whatever I like.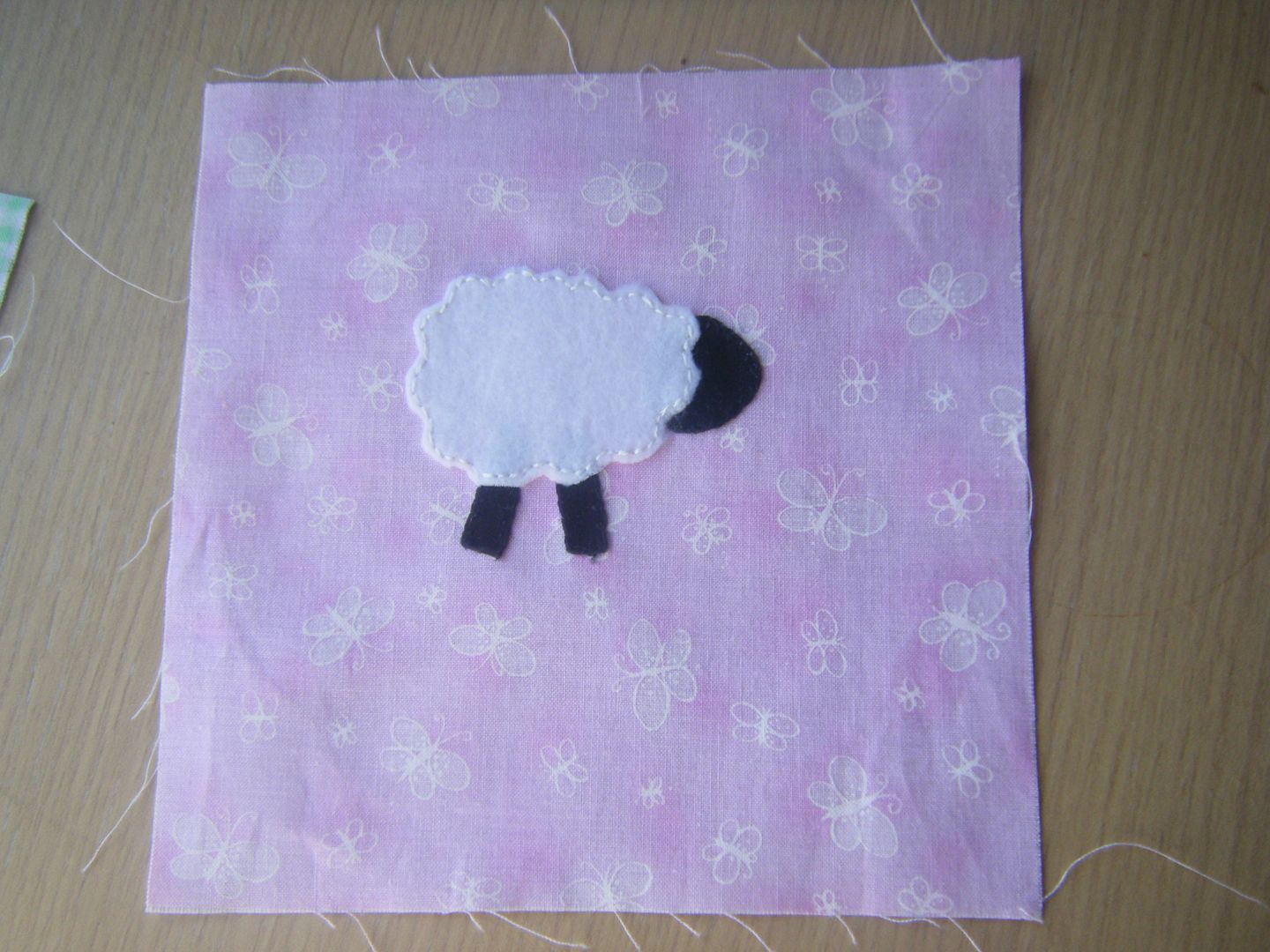 I found an offcut of a felt-type fabric. I say felt-type as it's felt-like on the front, but not on the back. No idea what it is or where it came from, but it works well for a little sheep. He doesn't have a face.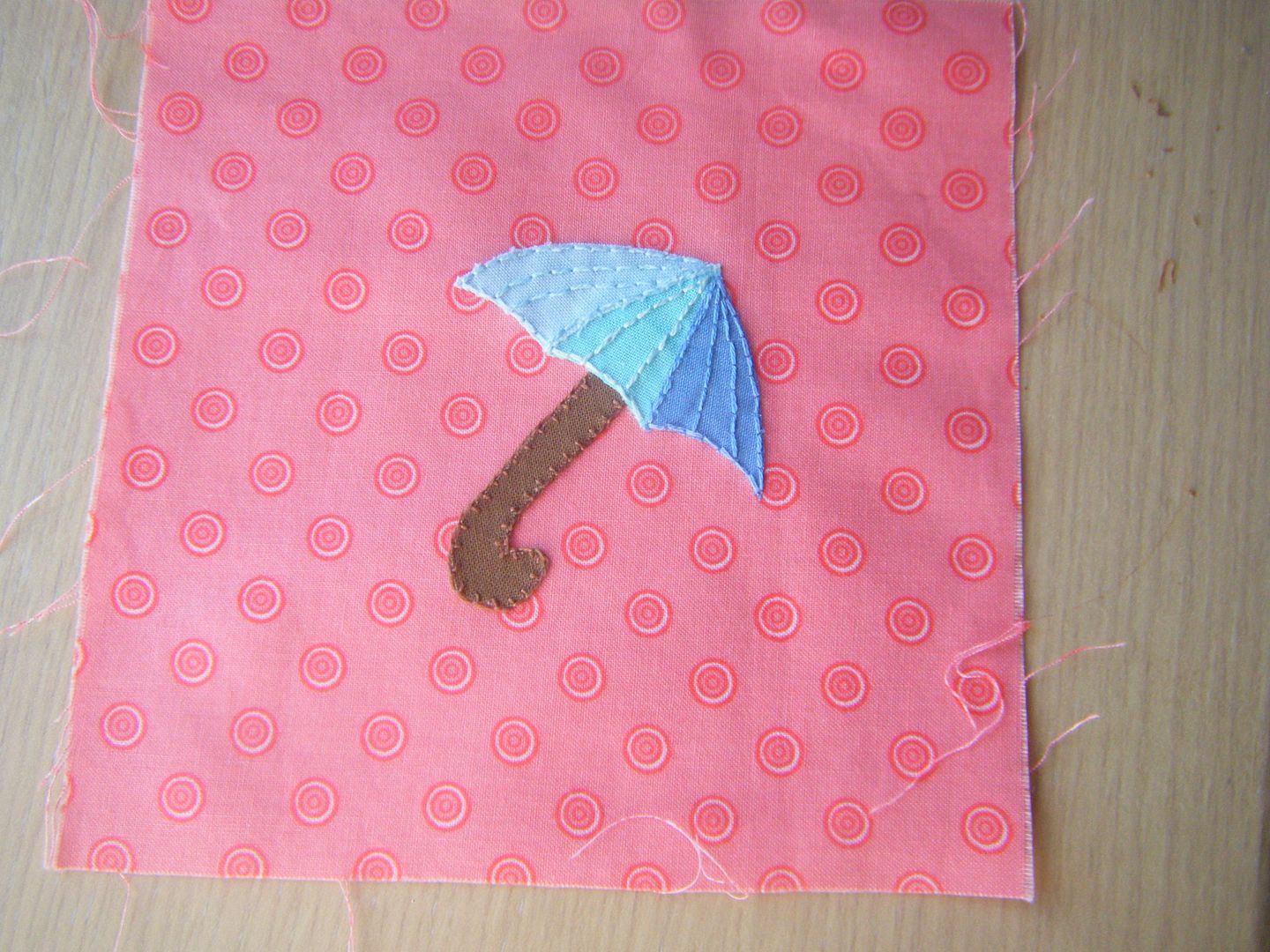 U is for Umbrella. Yes, I do know my alphabet, but I'm not necessarily doing them in order! I'm not too keen on this one. I was going to add beads for raindrops but I'm not sold on it...
Related posts
A, B, C, D, E, F and G
H and I
K, L and M
J