You are going to get SO bored of this needle case. I seem to be working on it very slowly. I know I said I'm not sure I like the design, but I do enjoy embroidery so I'm not abandoning it - Sandra!
I finished the inside cover...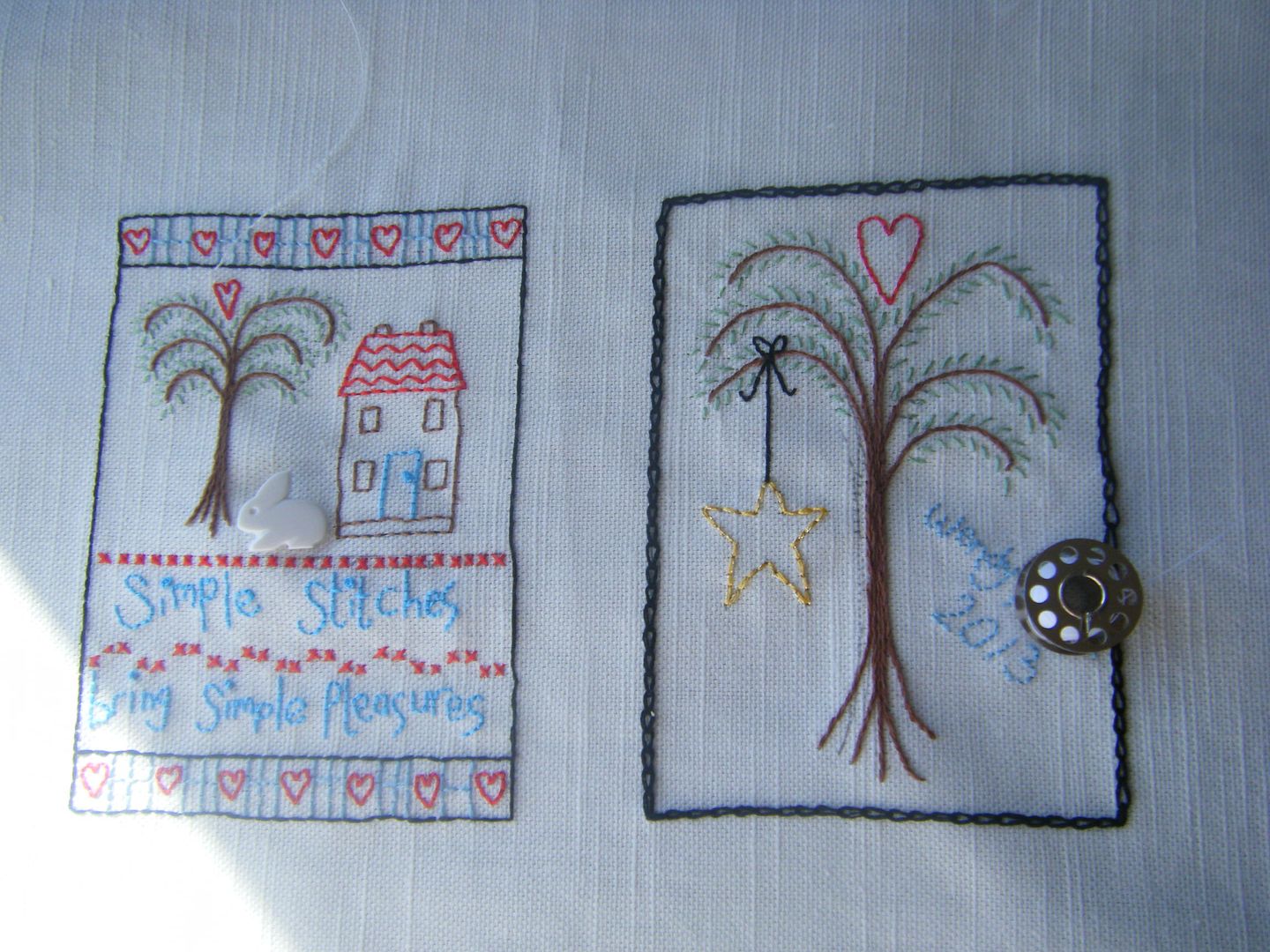 I added my name and the year, but I've put a little spool on my surname as I don't know that I want it made public. You're probably thinking "but I know your name, you've emailed me, it's your email address". It's not! That's not actually my name as those of you who've sent me parcels know...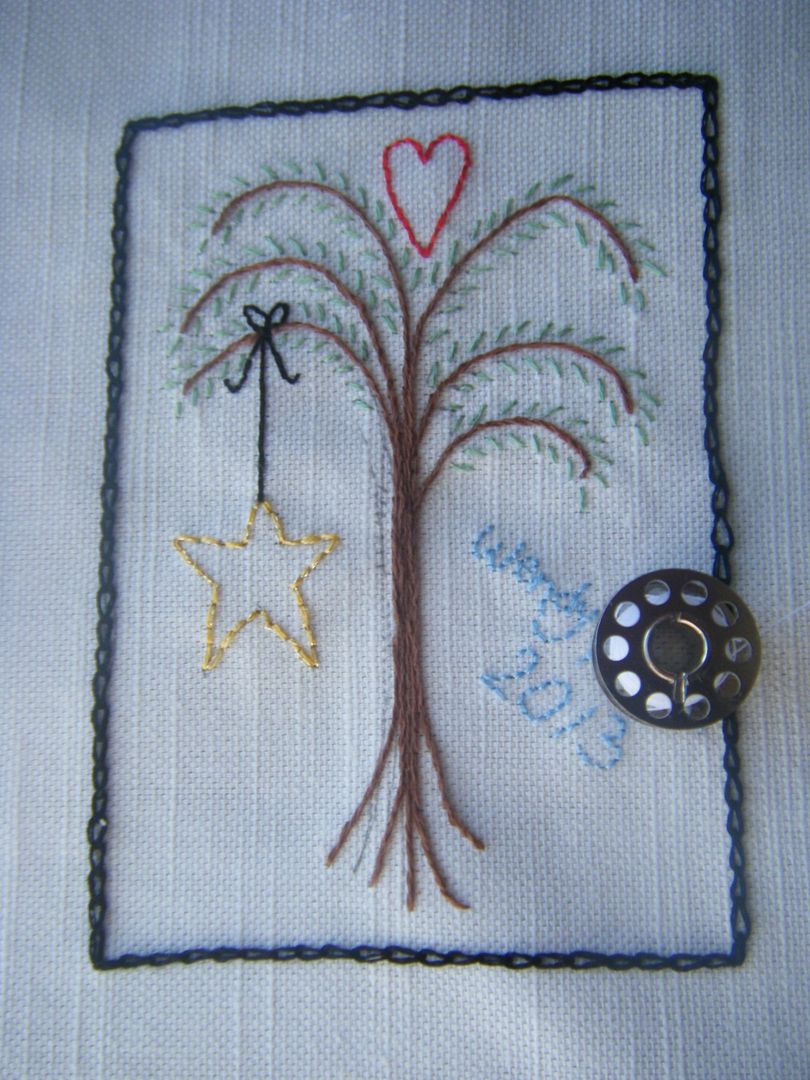 Hee hee, that makes me sound like a spy! I'm not a spy (was that an obvious statement?). Wish I was, I think it'd be exciting... wonder if spies get time to sew on their missions...