A busy bank holiday weekend called for a relaxing craft in front of the TV of an evening. Enter decopatch...
I'd bought these MDF letters at the craft fair along with a load of decopatch papers. I also bought a desk tidy and my plan was to do a rainbow sweeping across the letters and the tidy.
So I got out my papers and sorted them into colours. Blue, purple, red, white, black, gold... hmmm, no yellow? No green? No pink? OK, so a rainbow is out then!
I covered the fronts and sides of all the letters, including that tiny gap in the "A" (these letters stand 3.5" tall), and getting into some of those spaces was tricky. Rude words were said.
It may be considered as a kiddy craft, but I like some kiddy crafts and I like decopatch.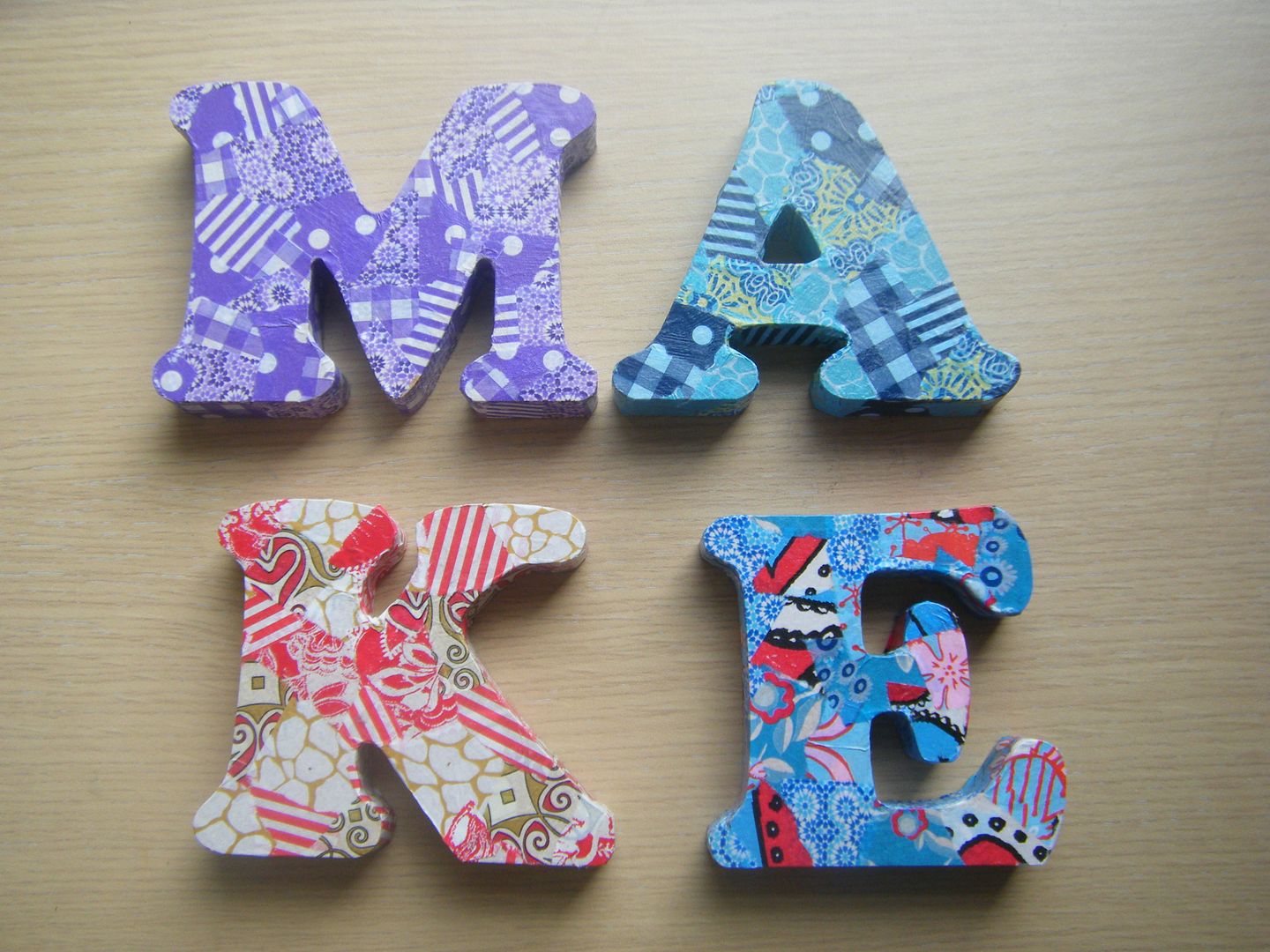 My skinflint side insisted I spell out the 4-letter MAKE rather than the 6-letter CREATE! Currently, they're residing on a shelf in my craft room (which seriously needs a sort out and tidy up!). As I was framing the photo, I was pleased to see other handmade items in this little space, my inspiration wall!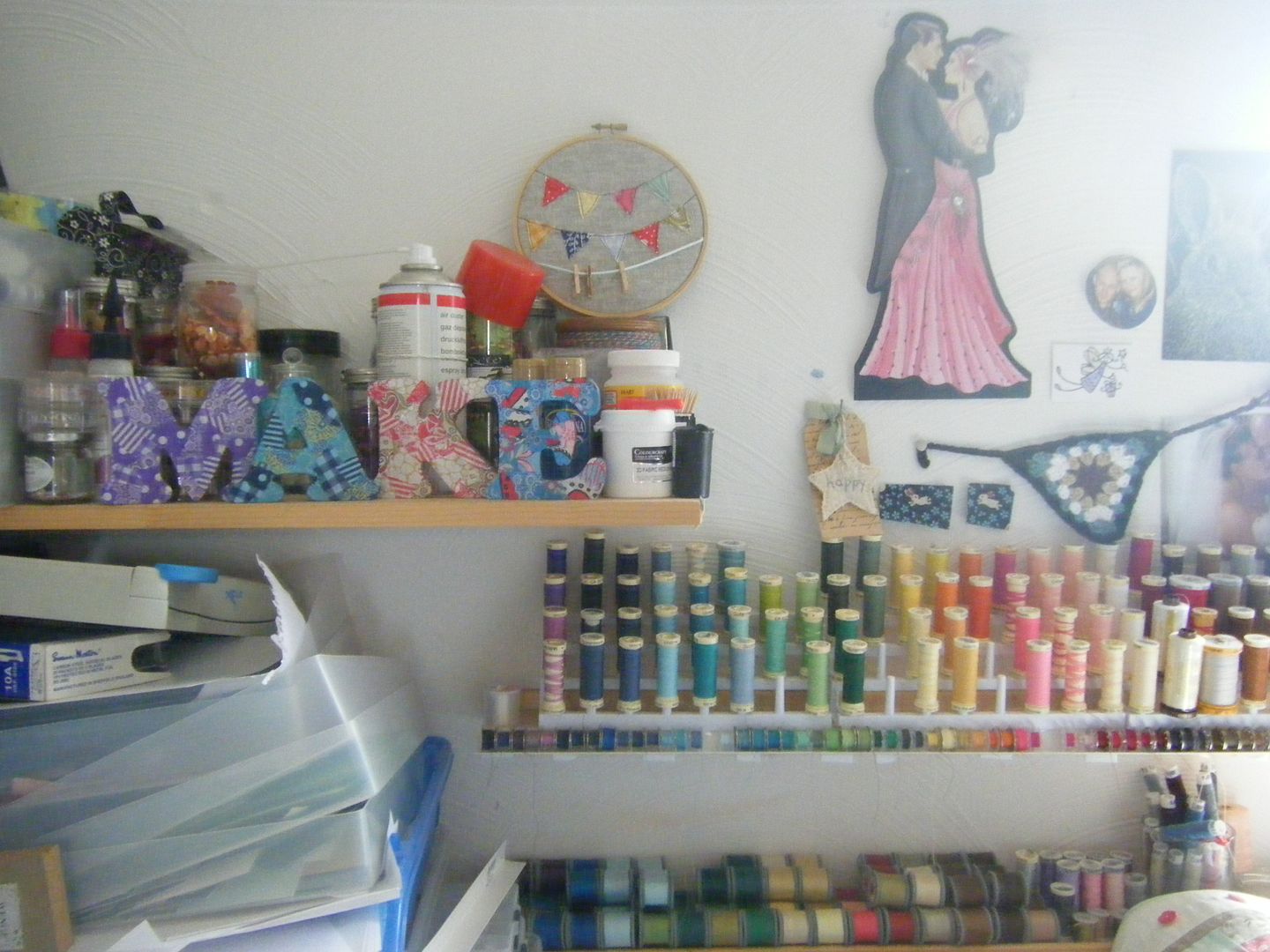 Oh, do you like what I did with my bobbins? That's a piece of L-shaped plastic extrusion from B&Q, taped onto the edge of the shelf so the bobbins can lie in front of the the spools. If you do this, use A LOT of tape. The first time I didn't and came up to my craft room to find bobbins everywhere, I'm still finding them now!