It's over! I've finally finished sewing those damn hexies. You know what? NEVER AGAIN!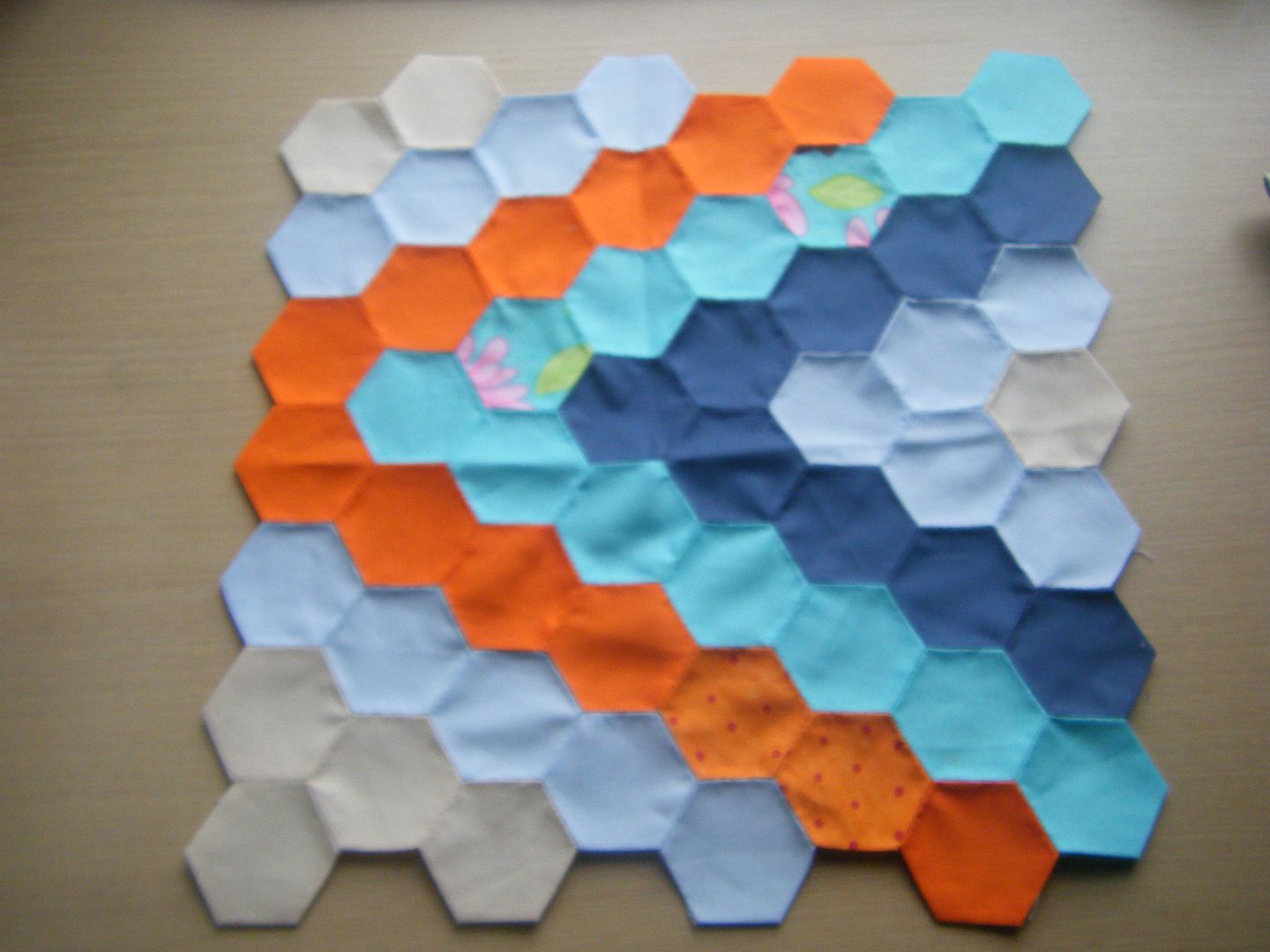 I didn't think to press the block before taking this picture, but it looked a bit of a mess afterwards. I clearly didn't sew them together closely enough as they're a big bagged. I didn't use the usual slip stitch method, I tried it, holding the two hexies right sides together, but you could see the stitches, so I held them on my knee, right sides down, butted up, and ladder stitched.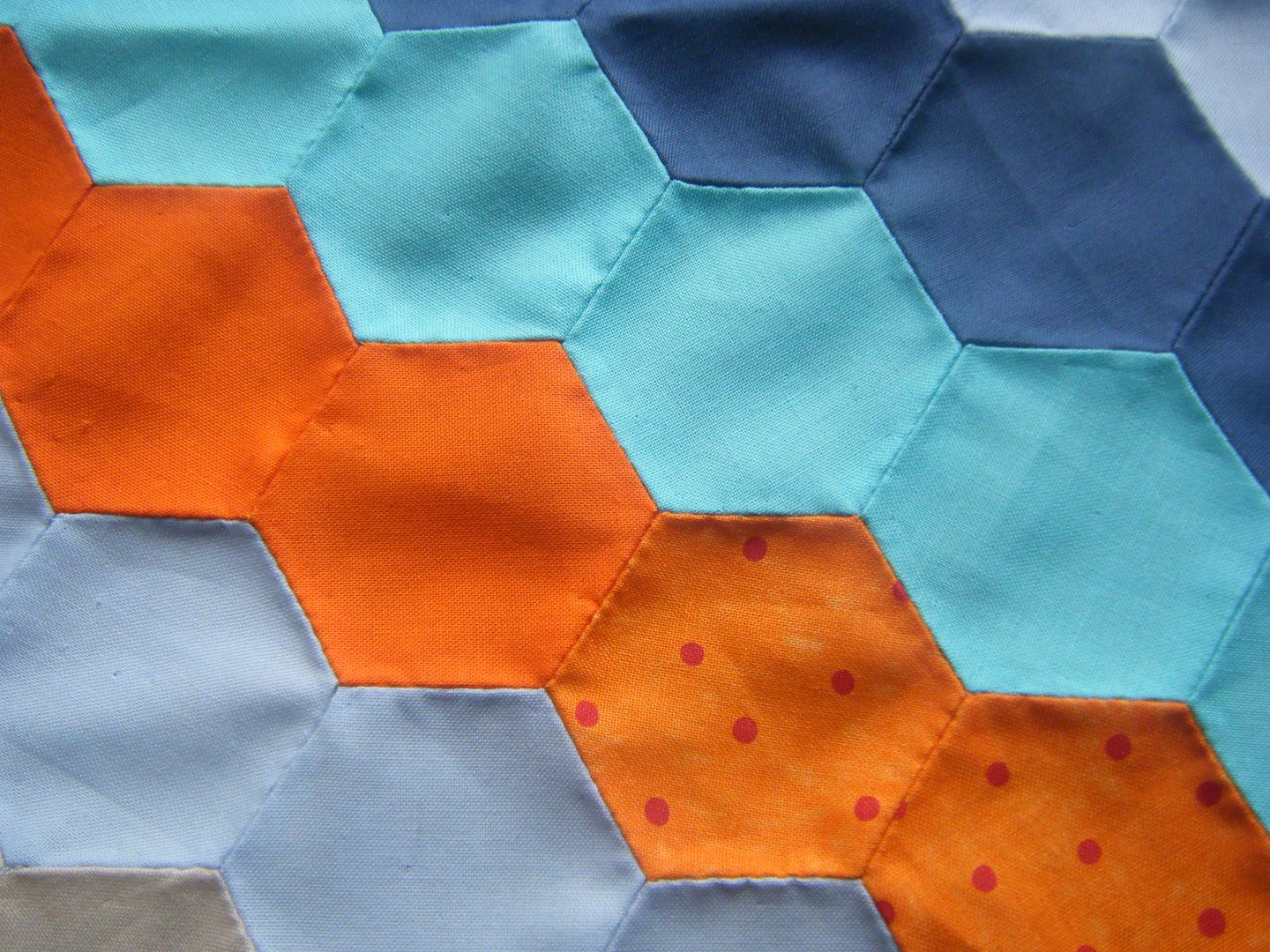 I added a couple of borders and you know what? I love this block! Did I really say that? Someone shoot me in case I'm tempted to do it again...
Oh, haven't told you what this is about, in case you're not paying attention and making notes on every post I write (remember, there will be a test!). This post is part of the Skill builder BOM, hosted by Pile O Fabric.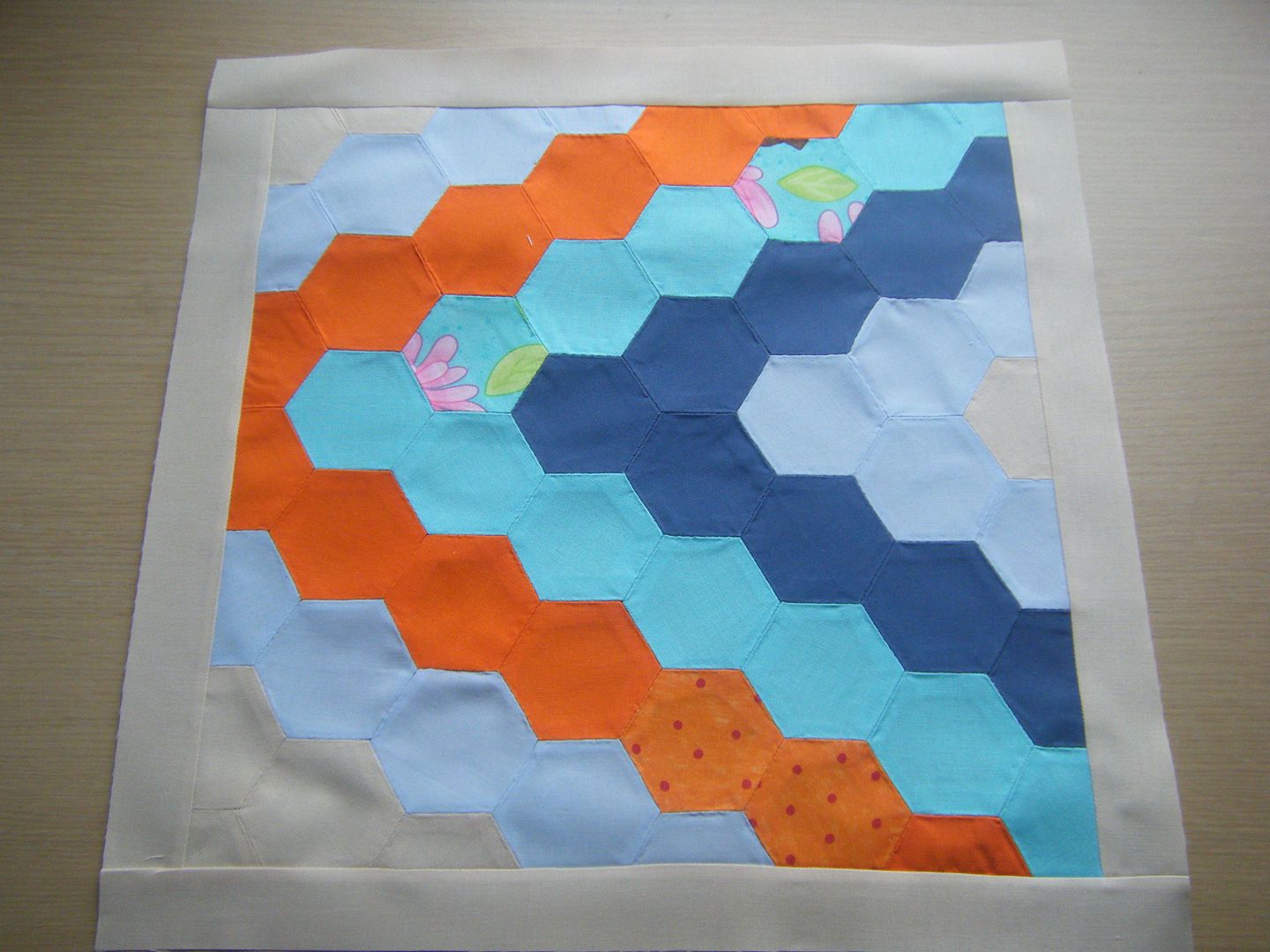 Thought you might like to see the back:
No? Oh, OK, well I'll show you Geo Swirl instead. This is one of the blocks for May. I know, I know, there are two English paper pieced blocks for April and I've only done one, but I can't face another yet! And anyway, one of you might shoot me.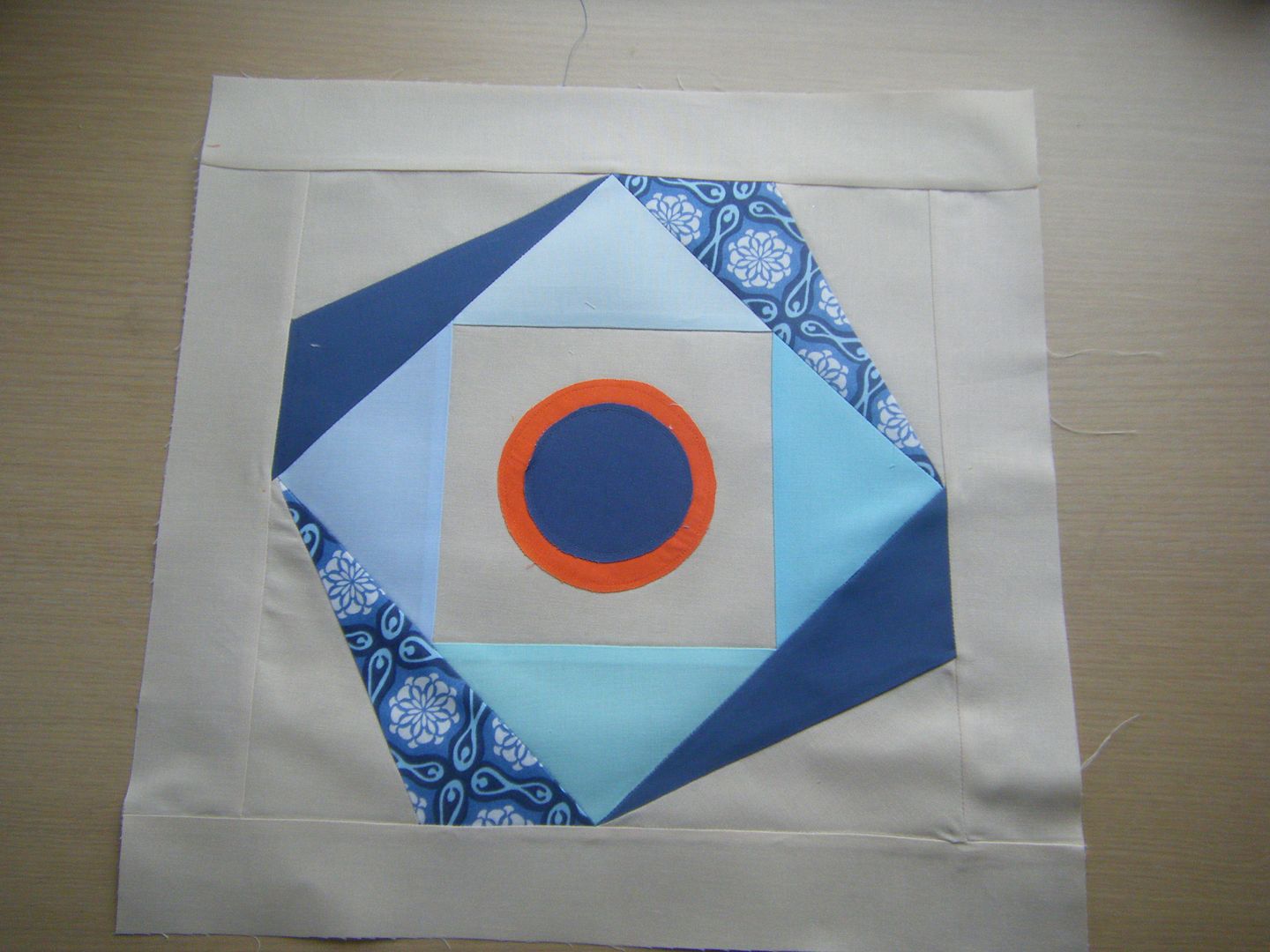 As I'm not new to paper piecing/foundation piecing, call it what you will, this was easy. Only one problem where the fabric wasn't big enough to fit the shape, but that was easily dealt with. The pattern was over several pages and the instructions said I had to watch the video to see how to put them together. One problem, I can't watch videos. My PC doesn't have sound and my lap top is ancient and far too slow to stream, I'd need my work lap top for that and I hadn't brought it home. It was OK though, I figured it out.
I like the block, but don't like the appliqued circles. Wonder if it's my colour choices? I might end up unpicking them and putting something else in their place. Not sure what though... suggestions on a post card please. (Or you could just leave a comment, that would save on postage).