This is #20 Ungar from my massive list. When my lovely nephew was born, I made him loads of stuff, including a little stuffed bunnied called Ungar. He loved that bunny as his tiny hand fit round his neck and he could stuff the ears in his mouth. He spent many happy hours slobbering on that bunny. You can see original Ungar, also the beginnings of Ungar #2, so I started this bunny just over a year ago!
My friend recently had a baby boy. She went through a lot to get him and so I wanted to show him how much everyone loves him and is happy he's here. It was time to finish Ungar #2.
A splash of patterned fabric in his ears and an embroidered face. Ungar #2 was accompanied by an applique baby grow.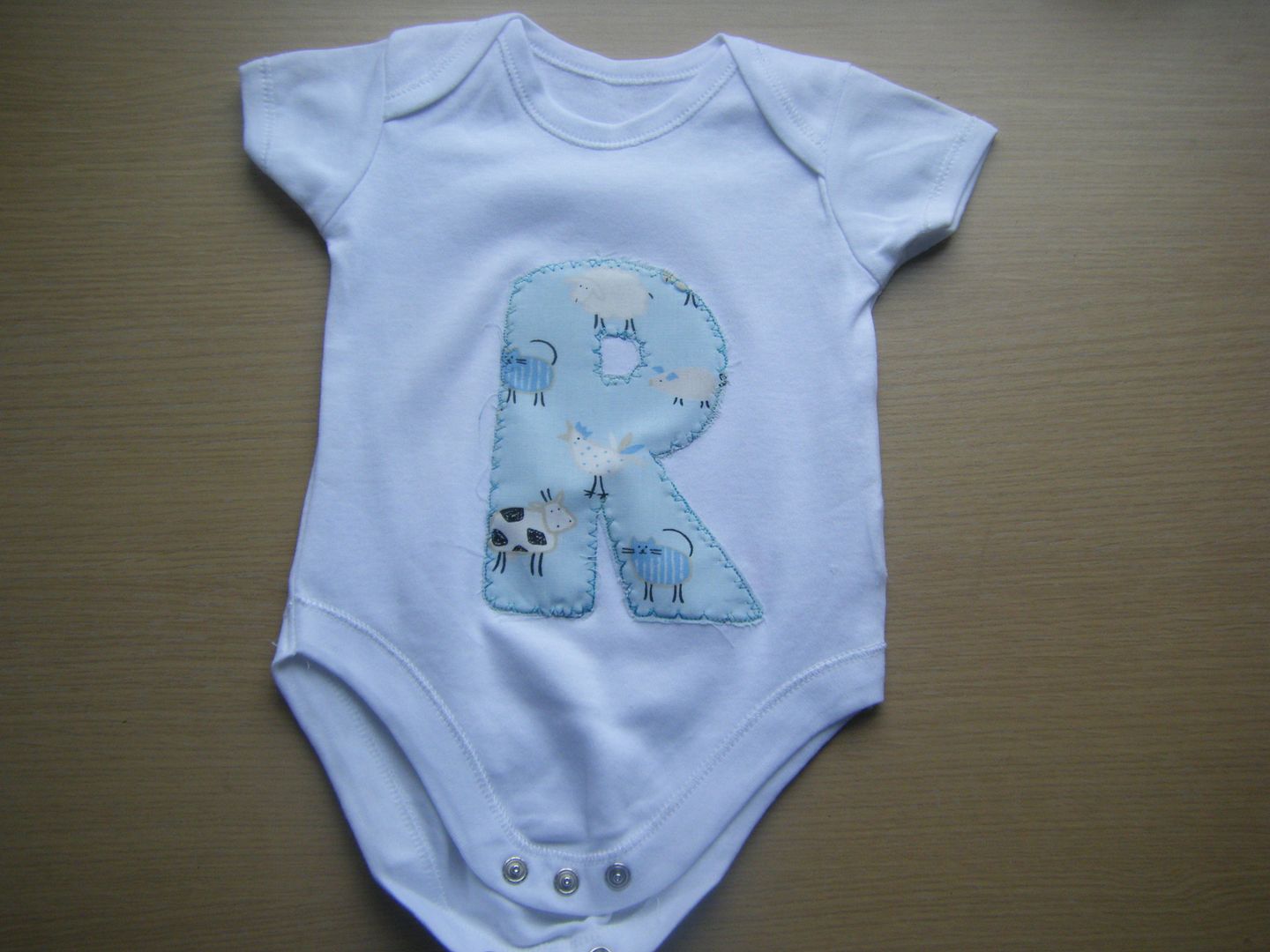 His name does start with an "R", it wasn't a random letter choice.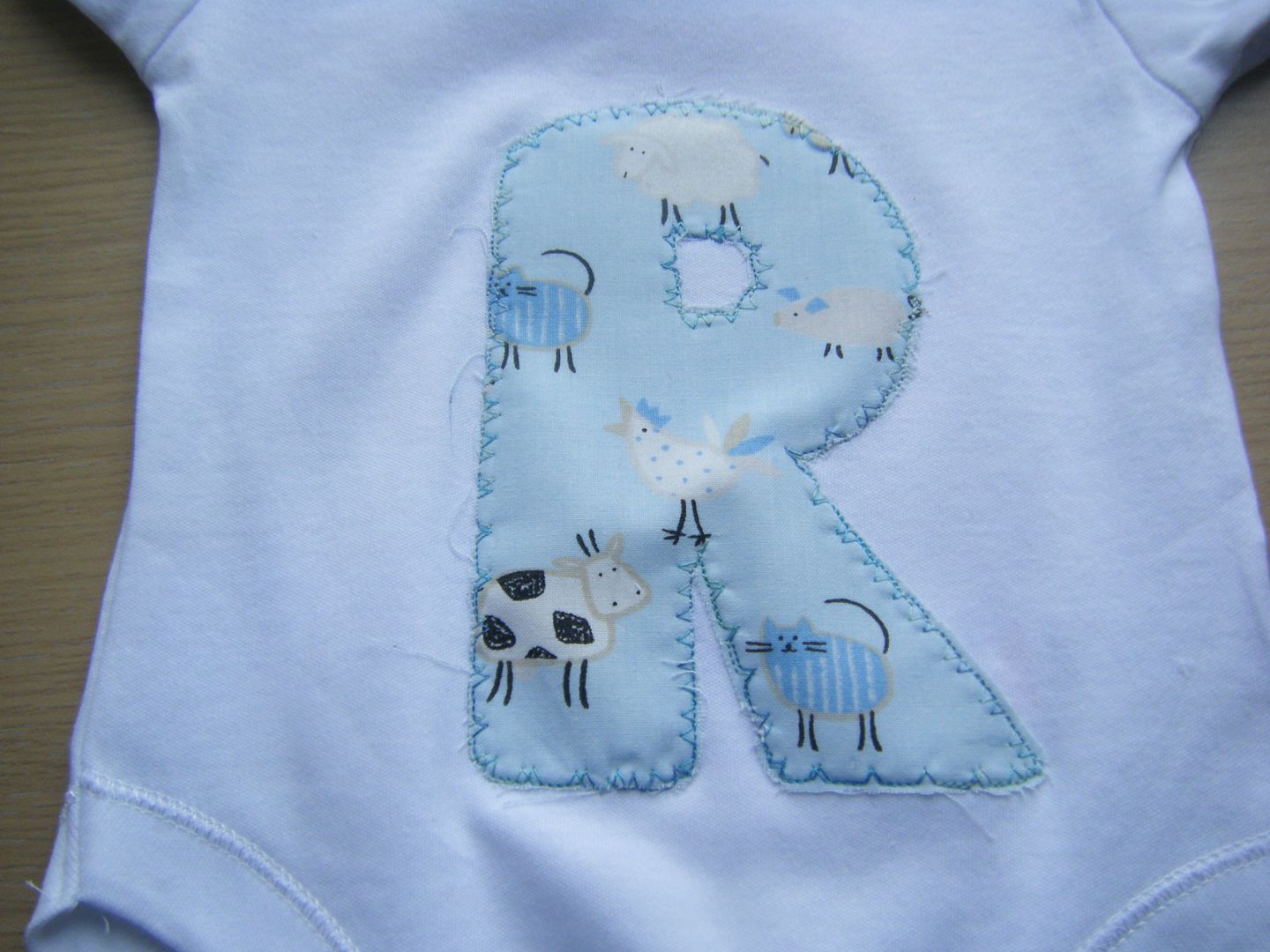 I used a fancy stitch and variegated thread, but wasn't entirely happy so went round a second time. It think it looks better now.
One more gift accompanied these two items... I'll tell you about that later. Hold on to your hats, it's a tale of disaster!