Good morning ladies. I have a rather unexpected finish from my Wipocalypse list to show you today! I went to another bead class at The Bead Shop Nottingham on Saturday. We had block booked our classes for the rest of the year and I didn't know which one this was. It turned out to be ... #44 - Bead Loom from my WIP list.
It was on my list as I'd been given a loom about 10 years ago which I've never used. I never will. We used the new breed of looms in the class and there's no way I'm trying my old school one.
I have had to steal the above photo from the website as I didn't take one. I was going to buy the loom (it's only £5.50 if anyone is interested) but mum had already bought one, but didn't finish her bracelet in the class, so bought the one she was using too and I've got to go over and collect one of the two looms from her.
Want to see what I made?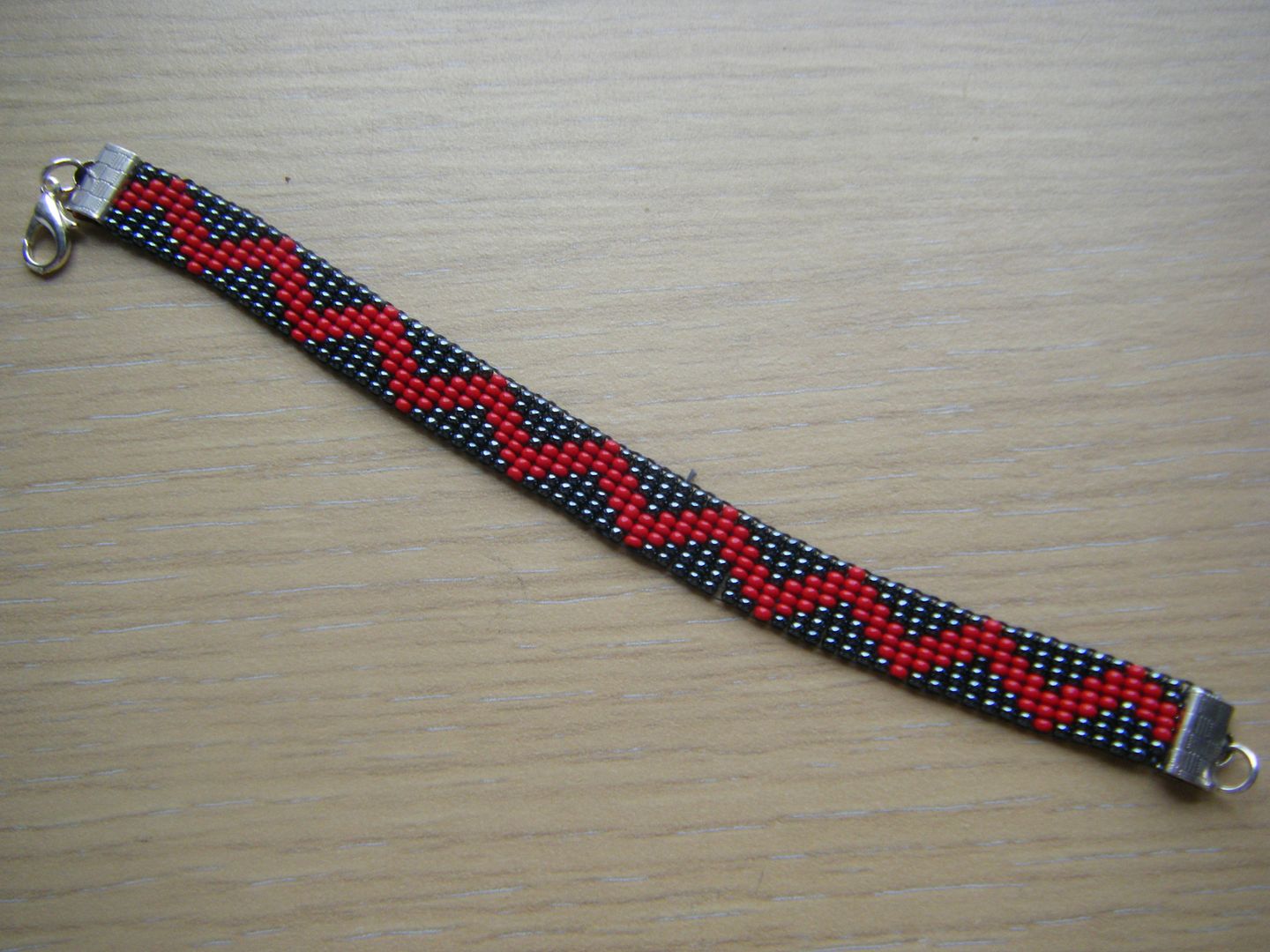 Steph, the tutor, had provided us with 4 designs to use and I chose this chevron one. I finished quite quickly and designed a few more whilst I was waiting for the rest of the class to finish. I'm looking forward to getting on that.
Using a bead loom may look tricky and it is a bit fiddly to start with, but once you've completed a few rows, it's easy. The only hard part is getting the beads in the right order to follow the pattern!
I really enjoyed this class and think I might just have to nip over to mum's tonight to collect my loom! I'll take some in progress shots when I get going to show you how it's done.