I have thoroughly outdone myself. You've seen atrocious photography here on my blog, this ladies, this takes the biscuit. Is that a real saying or did I just make that up?
A colleague spotted me wearing the necklace I made in the wig jig class I took and asked me where I'd bought it. He said he wanted one for his wife's anniversary present. I said I'd made it so he commissioned a necklace and a pair of earrings!
Mine was made with bog-standard silver-plated craft wire, but for this, as it was a special present, I bought some sterling silver wire, chain and ear wires. The pearls are Swarovski. I didn't have the special round jig we used in the class and at £40 it was a bit out of my price range. So I made do with an ordinary jig and the original stars as a pattern.
The reason for the crappy photos is that I forgot to take photos of it until about 2 minutes before I left for work on Monday, the day I'd promised him he'd have it. Ah well, you get the gist!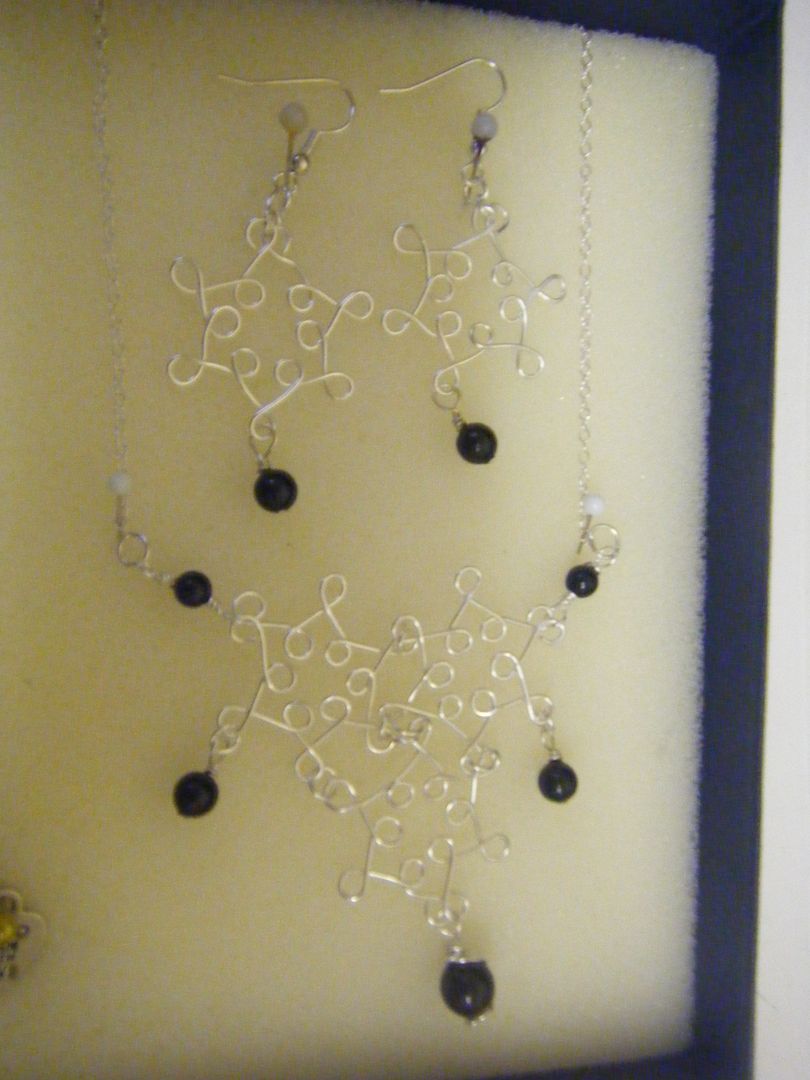 Which is worse, this one or the top one? Well, crappy photos or not, he was delighted and over paid me for it! I spent the money he gave me on salad for the bunnies*. Such a loving mother I am.
*

disclaimer: not all the money. That would have been a lot of salad even for four bunnies, one of them being the greediest bunny since Peter Rabbit.