I might be back... It still remains to be seen, but I do have something to show you so I'll start there and see how it goes.
I saw some ingenious dishcloths on Apple Blossom Dreams. I've got a vase of cotton yarn that got a bit dusty during the whole house falling down episode. What better use for it that something that will be washed often?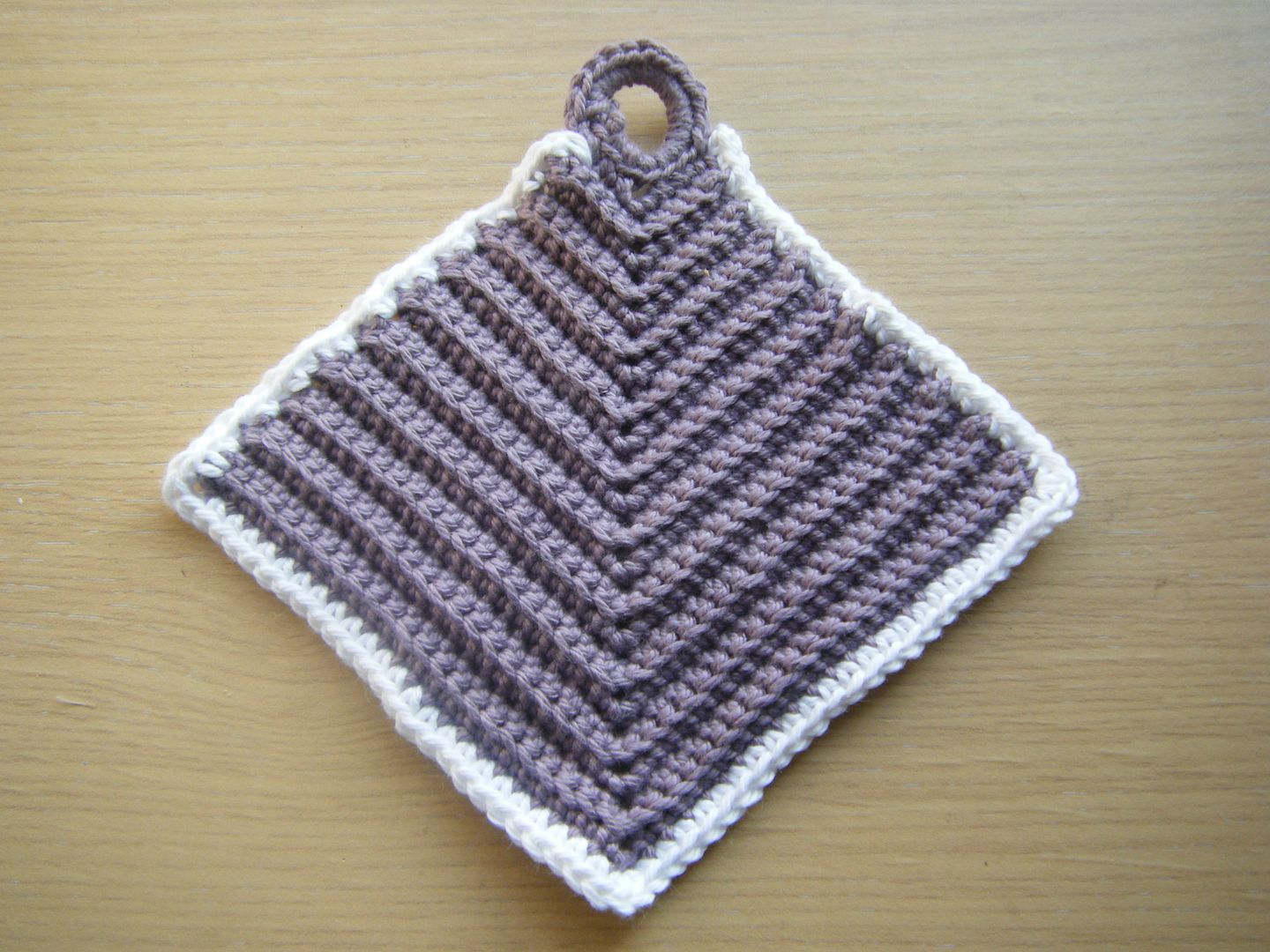 The free tutorial is easy and quick and I love the effect from crocheting into the front post only. I did a row of sc round the edge to neaten it up.
The round hole is supposed to loop over the tap to keep it in easy reach. It doesn't fit over my tap but they do fit over the tap handle-thing.
As you see, we now have a sink and a tap, but no tiles yet. We had a bit of an issue with the kitchen fitter so the kitchen is still not done... we're now on month 6.
Eagle eyed viewers will have noticed the dishcloth in the photo above is not the same one...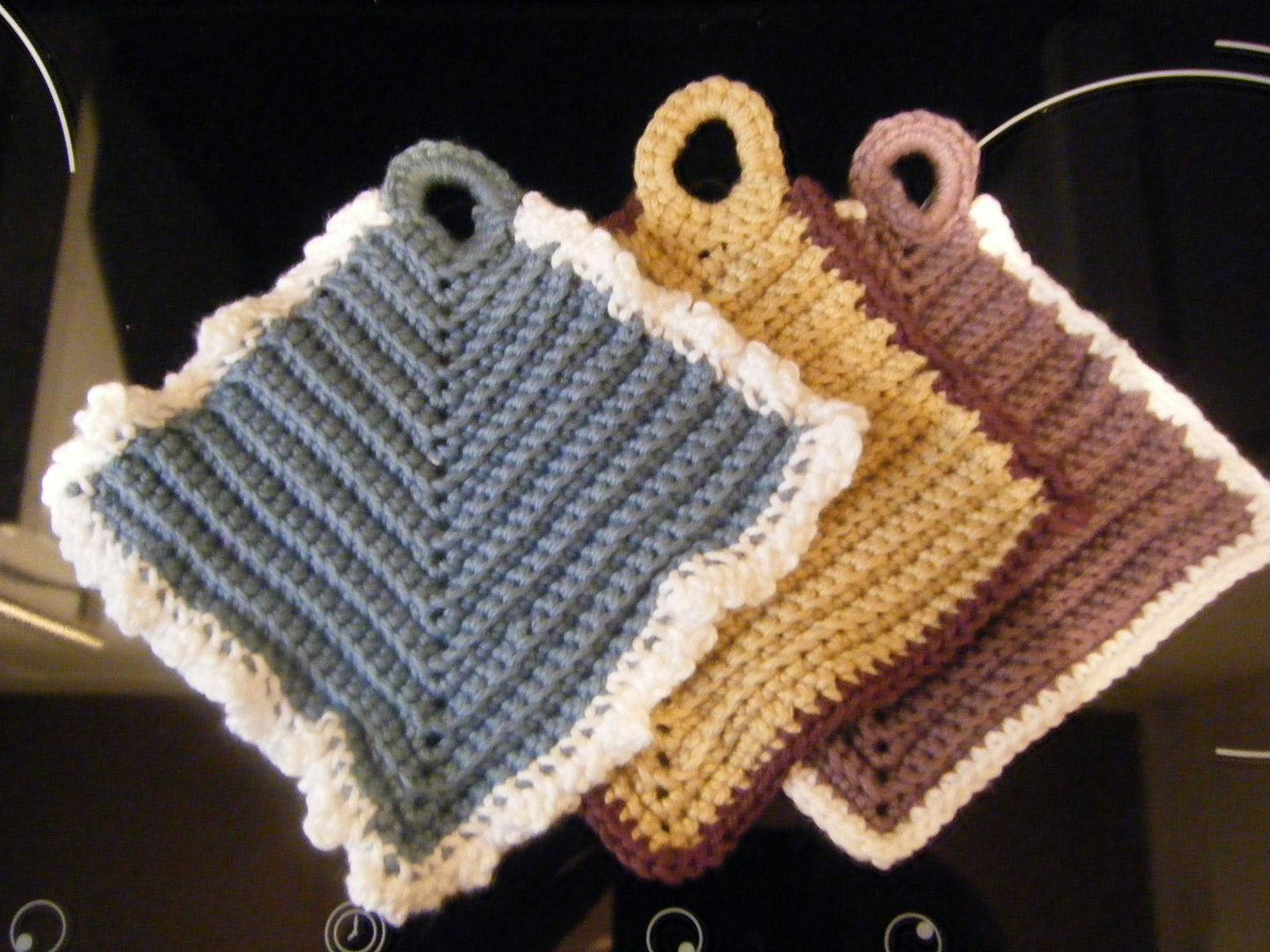 That's because I made another 2. The pattern calls for a picot edge. I couldn't get it right on the purple one so went for a round of scs. I had another go on the blue one and whilst I'm not convinced it's a picot edging, it is kind of fancy.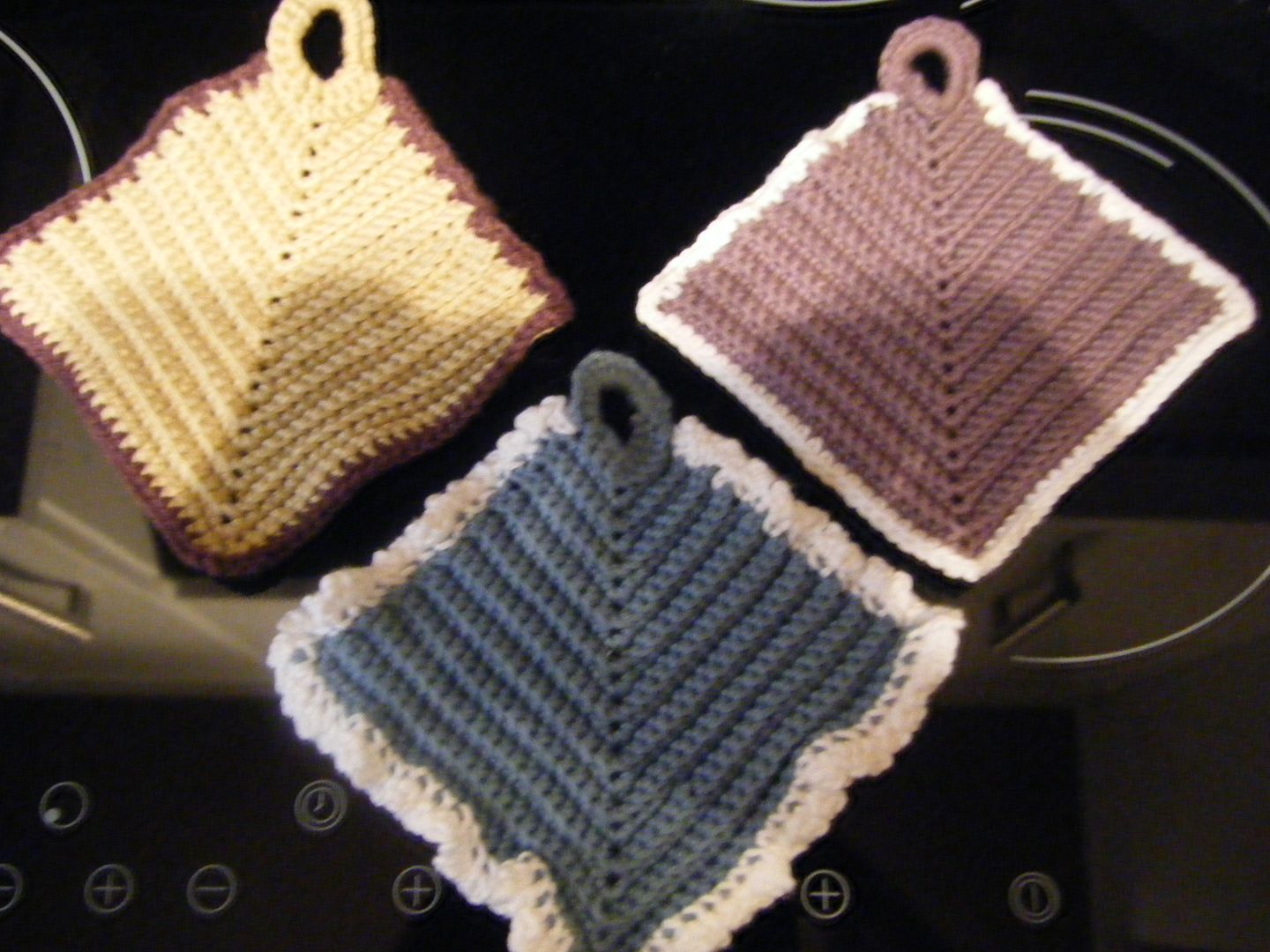 Here they all are laid out on the hob. Yep, we have a hob. And an oven. What we do not have is worksurfaces to prepare food on... you people with a fully-functioning kitchen have no idea how luck you are!