Yes, yes, I know, but it's fun! And so satisfyingly quick...
This is a 12-strand spiral using purple and black 1mm rattail. I followed the tutorial over at Dream A Little Bigger.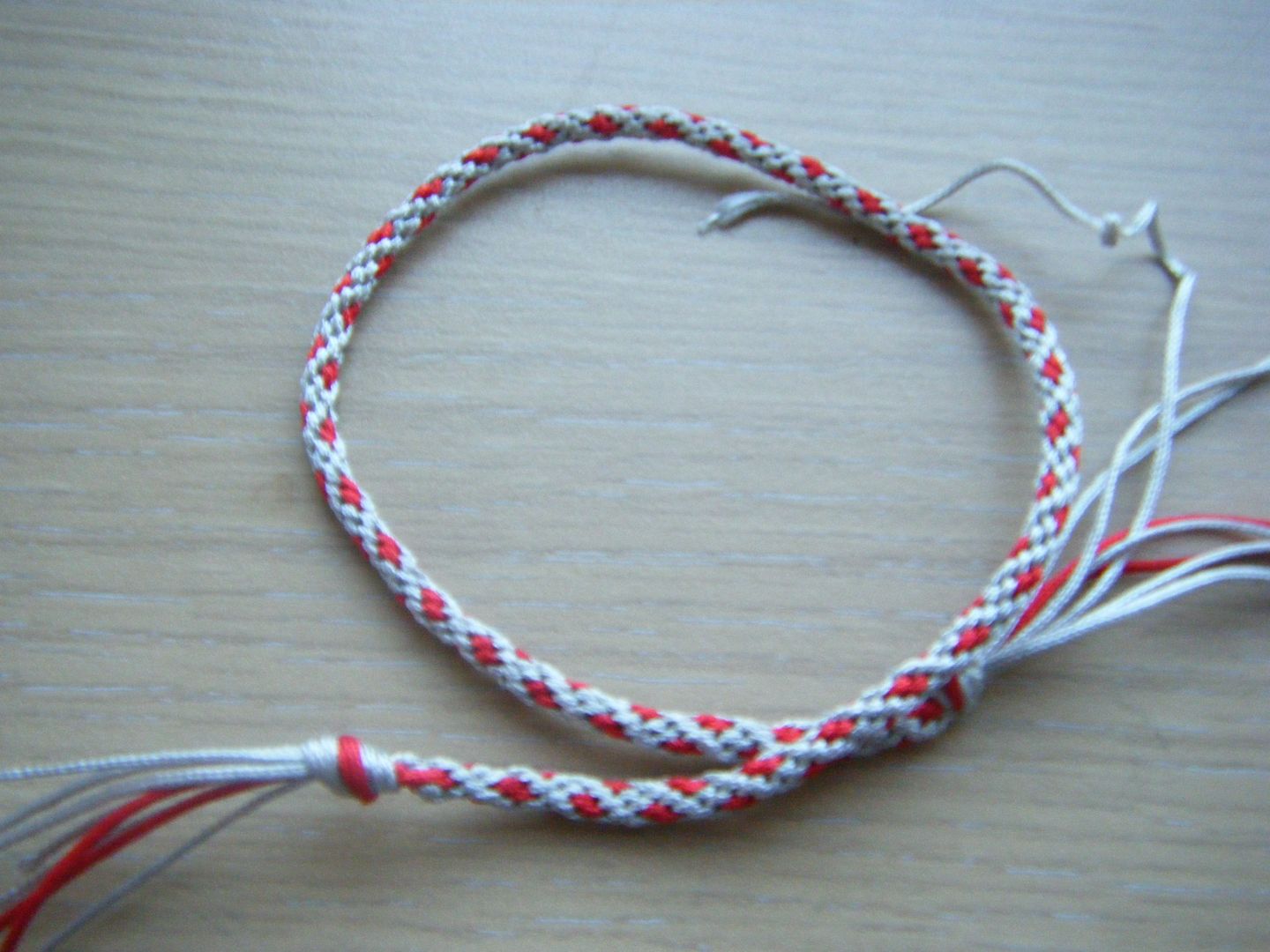 Next I wanted a bracelet that went round my wrist twice. Again using 1mm rattail, this time in red, silver and white. You can't tell the white and silver apart, not a good colour choice. I used the colour placement tutorial at Dream A Little Bigger for this one.
Finally, I made a black and silver 1mm rattail braid that will go round my wrist 3 times. I made all these braids last week and just can't be arsed to glue the end caps on. It's a little job, doesn't take long... why am I so lazy?