A friend of mine is a newborn photographer. She started out when she had her children and is really talented. She's now gone beyond the friends and family stage and is photographing babies of people she doesn't know. She told me she'd been looking for photo props but they were so expensive. Enter Wendy.
I absolutely love this free pattern at Oodles for Noodles for an elf hat (it also makes me think of Wee Willie Winky, hence the title). I crocheted it in chunky yarn - Sirdar Click. It used most of both balls which was a shame as I wanted to do a purple and beige striped one too. I may go back for more. It was from Hobbycraft on their 3 for 2 offer.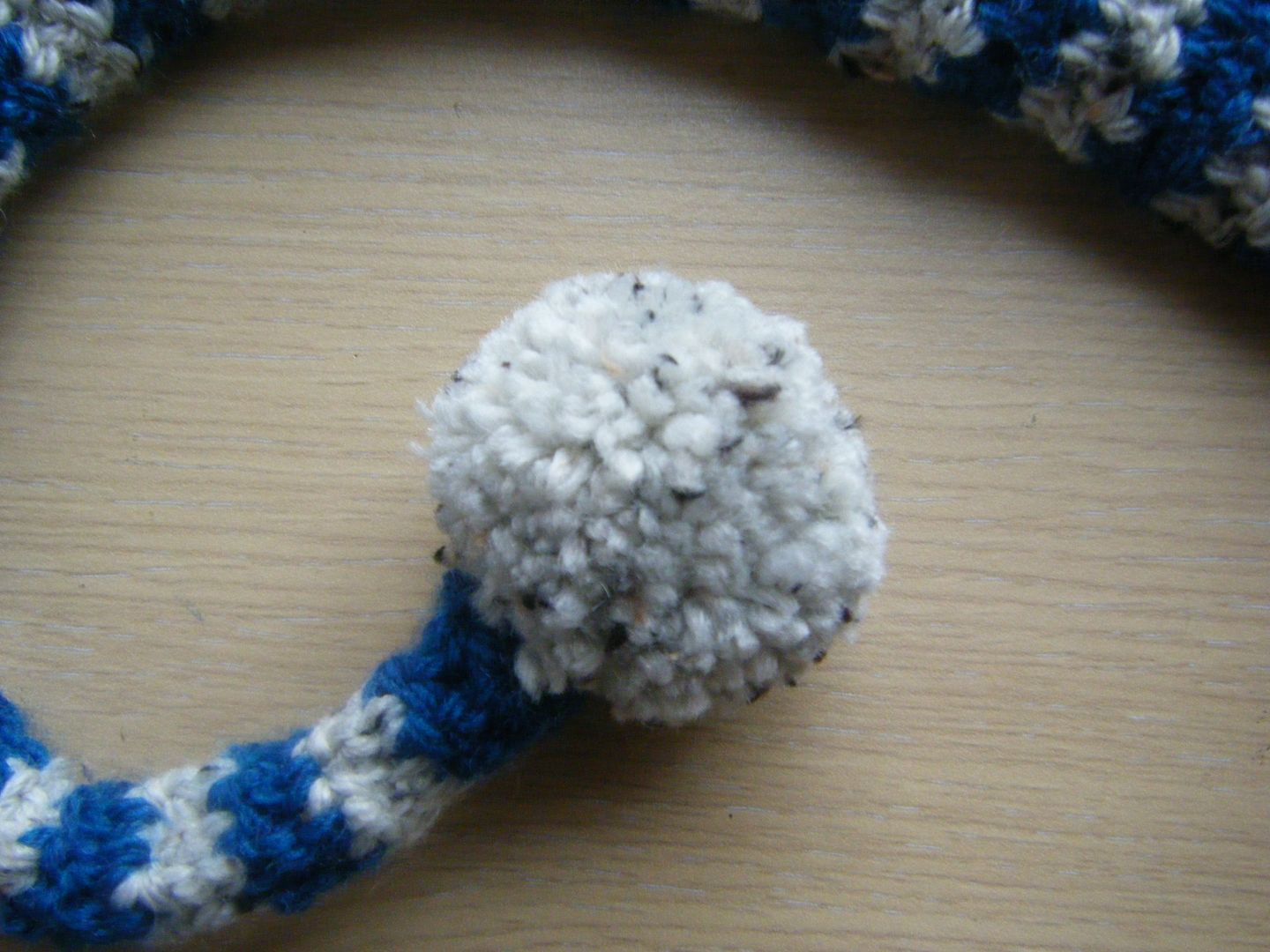 I made a chunky pom pom with my Prym pompom maker. I know you can make pompoms with a circle of card, but that little gadget makes life much easier and it wasn't expensive.
I had about 6 false starts with this pattern. I couldn't get the colour changes right on the stripes without cutting the yarn after each round, that would have made for a monster number of ends to weave in so I persevered and finally got it.
You'd be right if you thought you'd seen this hat on my blog before, click the link if you want to see my previous version.
Expect more baby props soon...