You may think that you've travelled back in time about a hundred years with this post! Remember the baby-photographing friend? I've been making more props for her. She's a big fan of vintage, despite my misgivings on the subject, and so vintage it is. What could be more vintage than a bonnet?
I crocheted this one from this free pattern at Moose Mouse Creations. I used Sirdar Snuggly Tiny Tots which has a lovely shimmer in it, but doesn't feel rough. I threaded a wide pink satin ribbon through the holes at the front.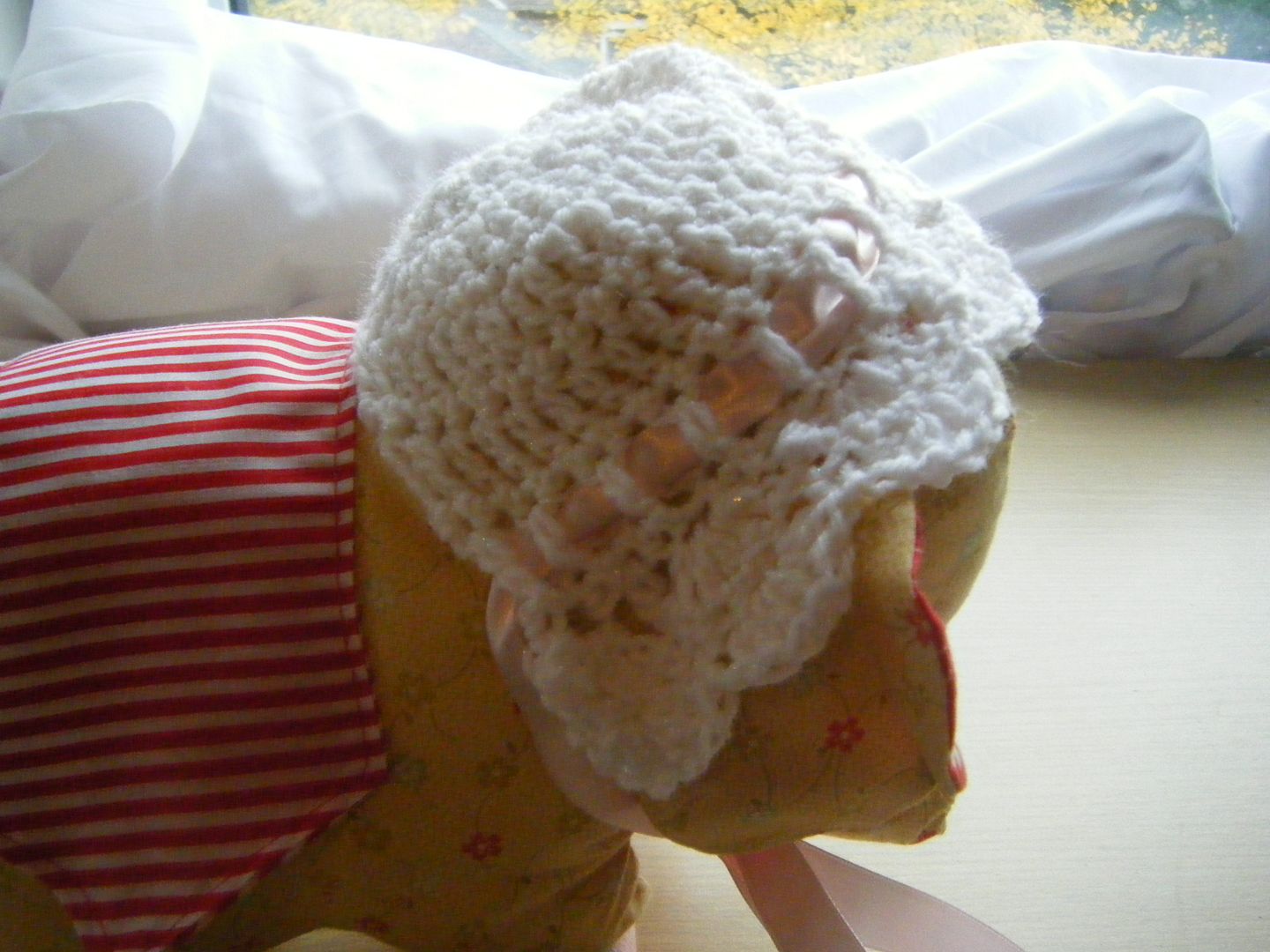 Poor Mr Hefalump was pressed into service to model it. Doesn't he look cute?
It was so quick to crochet (an evening's tv-viewing time), so before I knew it, I found myself crocheting another, using this free pattern at Crochet Latte. I was pretty sure the first one was far too small. It was comforting that this one came out the exact same size. Still, they might be too small. It's kind of hard to imagine a newborn's head when you don't have one to hand...
Got to go, I feel another bonnet coming on!