The imaginative titles are just coming thick and fast this week! Yep, you guessed it, more baby-photo props. My friend always has her little girl (who is the cutest little baby ever) in a headband, so I thought head bands would go down well. After flicking through Pinterest, I came up with an idea.
A dusky-pink piece of wool felt, with some cotton lace sewn to the front and finished with three rolled roses and 2 leaves.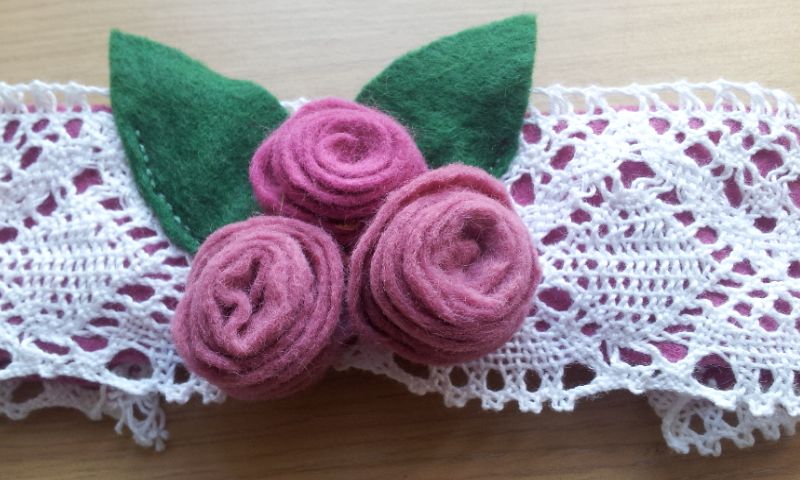 I only had enough of the dusky pink felt to make one rose, the others were from another shade, but I think they look OK. All the tutorials I found on these little buds were for gluing them which I didn't want to do, so I wung it and stitched them. The top one is definitely the best! Leaves and roses were attached by hand with embroidery floss.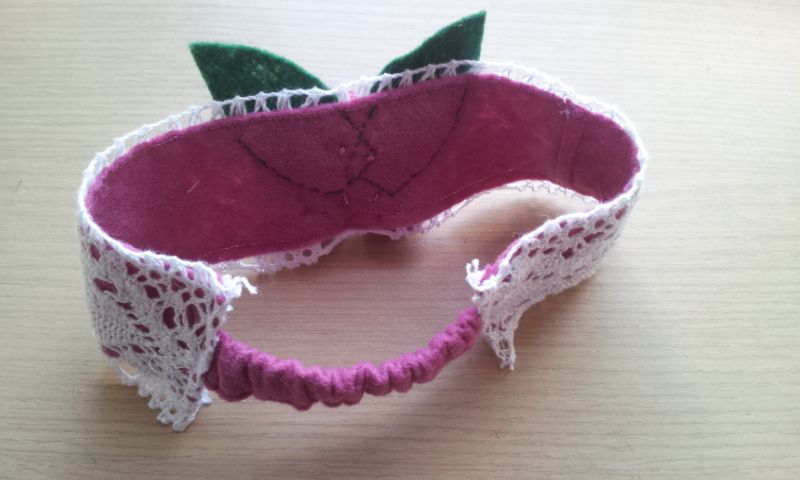 Still not having a newborn head (or indeed the attached baby, I'm not some kind of baby-head collecting sicko) to hand, I had a bit of a guess at the size and added some elastic - I made a casing from the pink felt. I don't think it looks too bad, but this will be at the back, out of shot.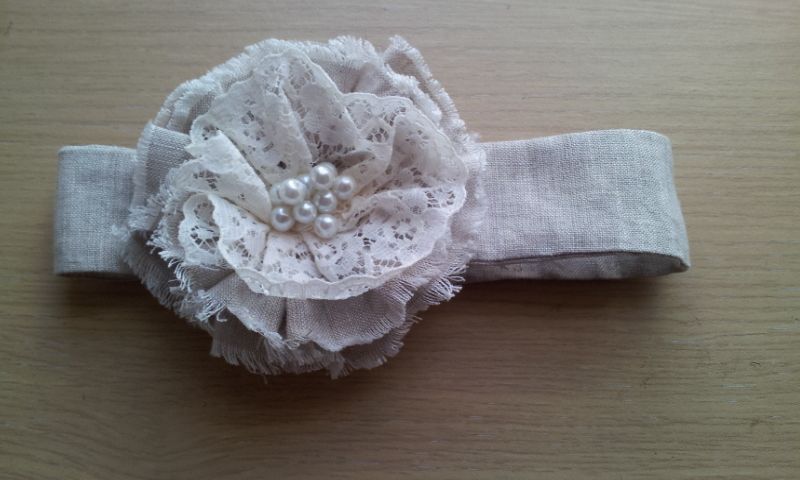 The flower for this one was based on this tutorial. It is made of a couple of strips of grey linen, artfully frayed, a short piece of lace and then I stitched some artificial pearls in the middle.
I made a headband from grey linen and attached the flower off centre.
Again with the newborn head size guessing, I added some elastic. I don't like the way I've done this one, but again, it will be at the back, out of shot.
Does anyone have a newborn they can lend me for a couple of days?