Yep, I'm still living in 1800s England... I bet my mum wished bonnets were in fashion in the 70s when I was a baby. I was bald until I was 2. I can just imagine the looks I got.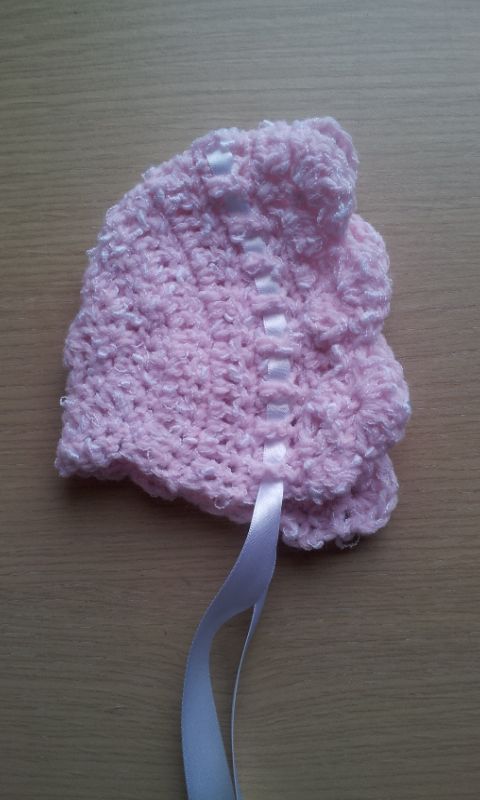 I used this tutorial at Mousse Mouse Creations again, but this time used a pink yarn. It was Sirdar Snuggly baby yarn again, but I can't remember what the next bit was. It has little white slubs in which look nice but are an absolute *%$&*$ to sew in at the end.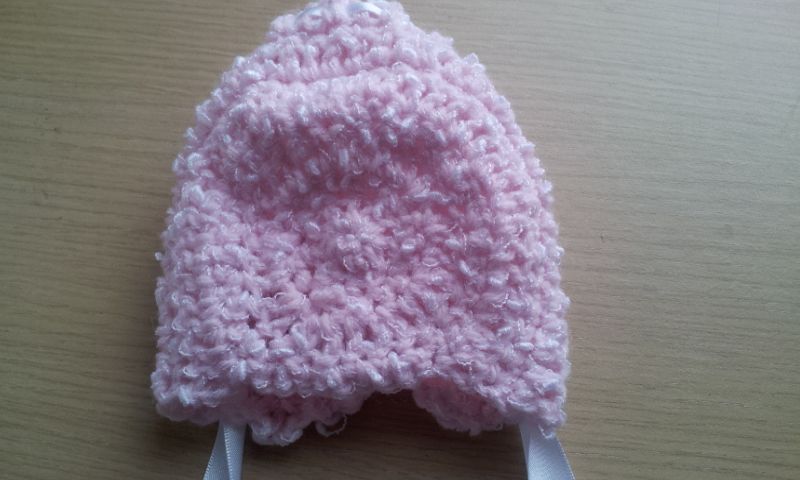 This is a back view, the back is quite flat. I think newborns have quite flat heads at the back, though I don't really know as NOT ONE OF YOU volunteered to lend me a newborn. Yeah, thanks ladies.
A matching nappy cover was in order. A nappy is what those across the pond call a diaper. I do prefer the word nappy so I'm not going to Americanise it! I made this from this free pattern and used both the white and pink yarns. It looks impossibly small. Now I also need a baby bum to add to my baby head...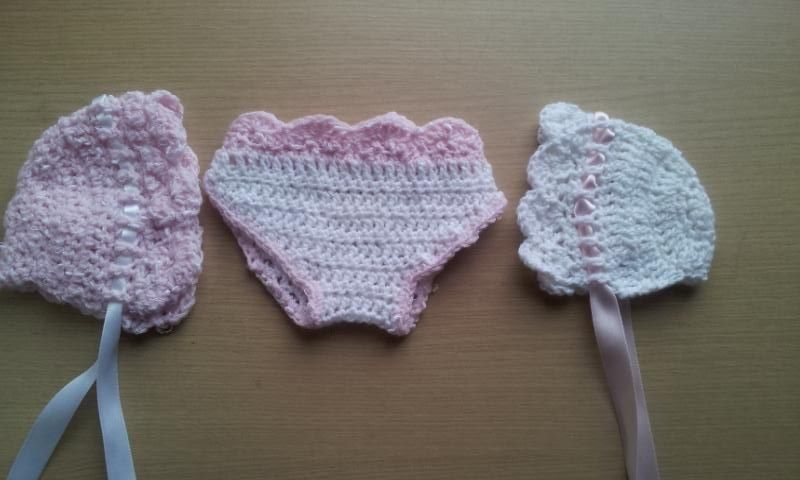 The nappy cover goes with all the bonnets. I don't know why these pictures are this way up. I rotated them in the folder before I uploaded to photobucket. They were still this way up in photobucket so I rotated them there. Blogger didn't like that. Blogger has decided you all have to look at it sideways on, so do as Blogger tells you.
I think I'm done with bonnets for a while (until my friend tells me they're too small and I have to start again...), on to something else. Something else to put on baby's heads and bums so if anyone does want to lend me their newborn... I'll only borrow it for a few days and I promise not to call it "it".