It's nearly Christmas. There, I've said it. I love Christmas, yet the thought of it so early in the year makes me feel a bit ill. Christmas shouldn't start until December. Says the girl who's been making Christmas decorations in November. Though I have an excuse, I've got a craft fair at the beginning of December and need some stock.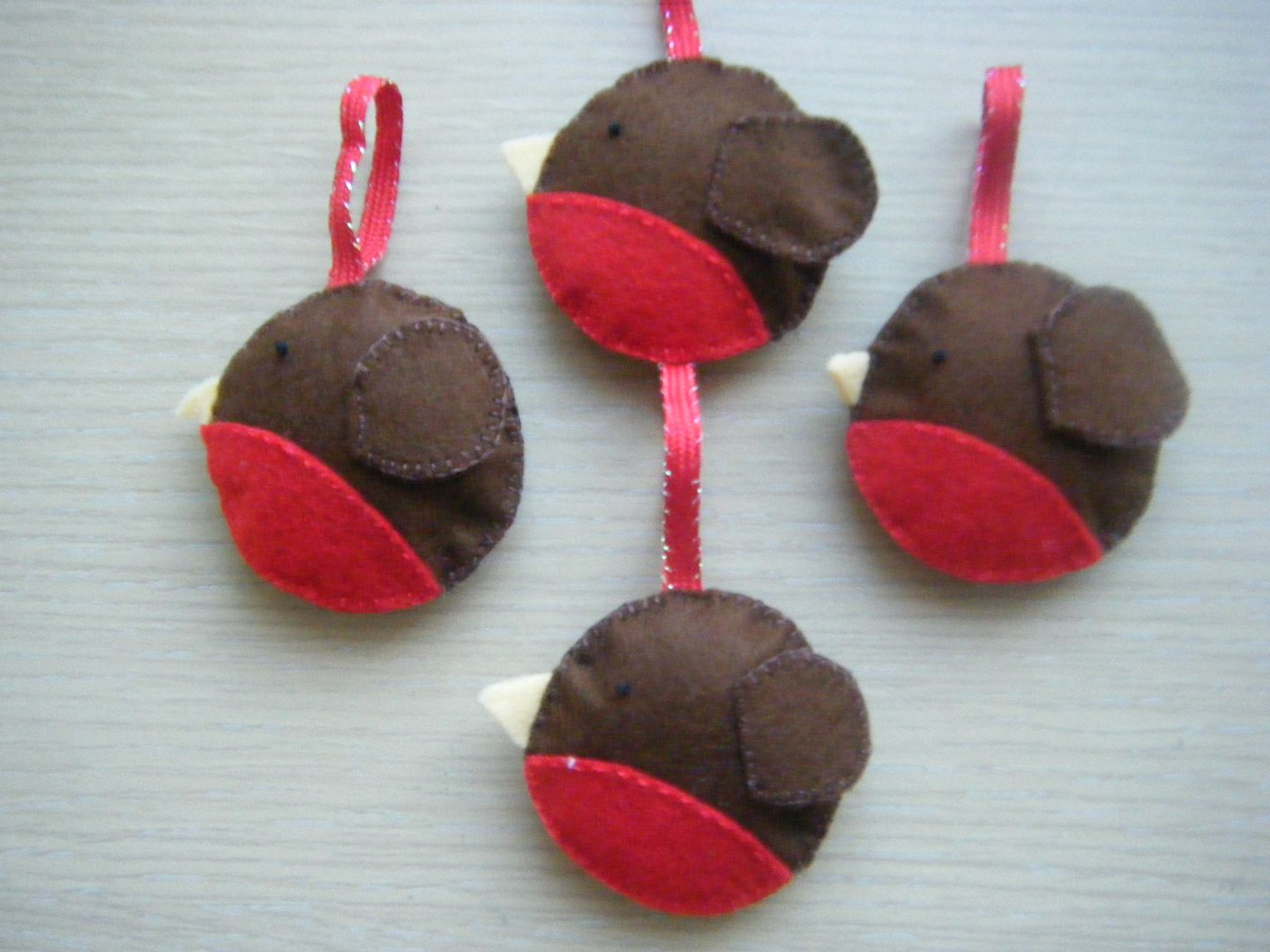 Made from felt, hand sewn and lightly padded.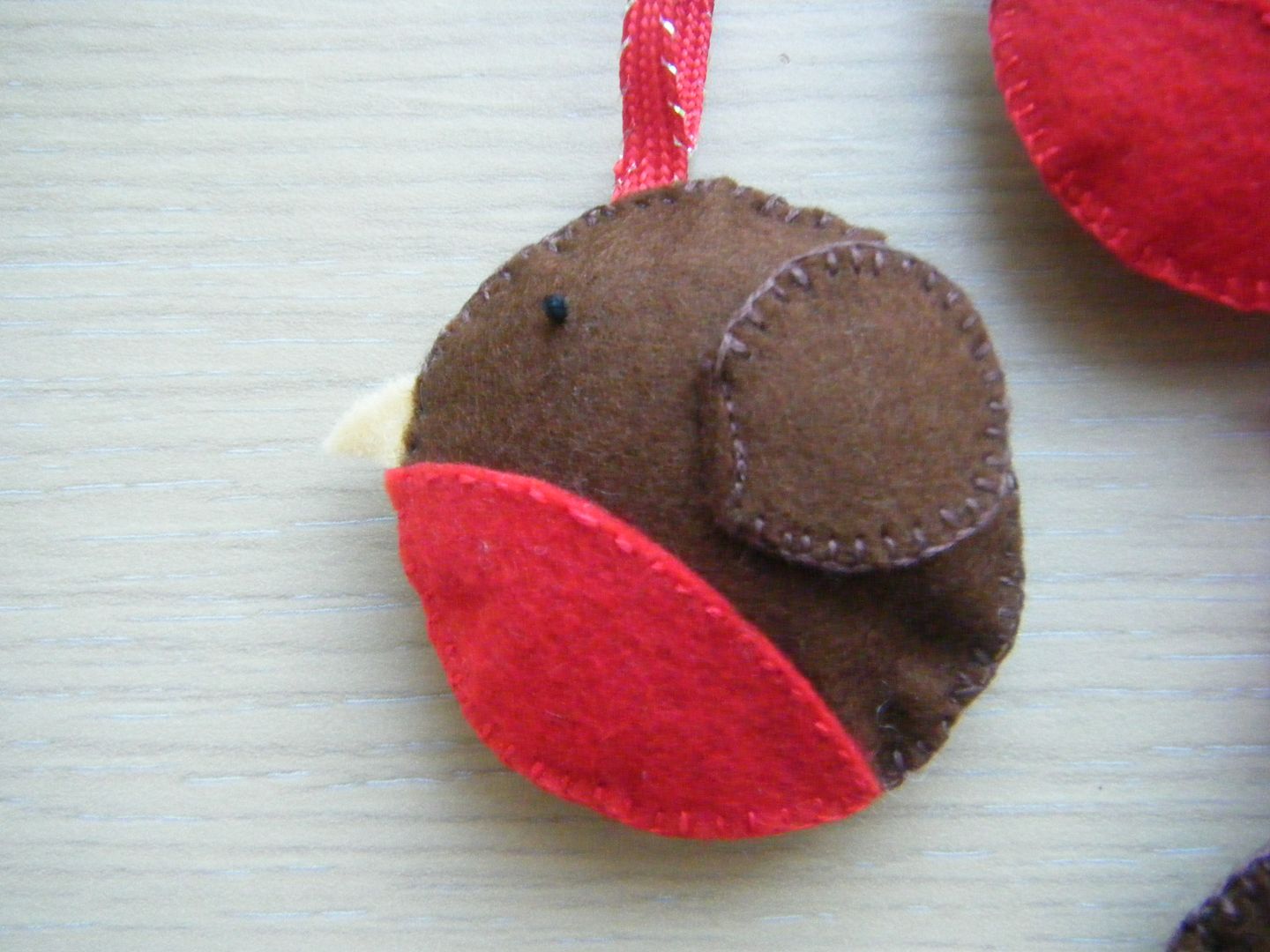 This one looks a bit sad. Poor robin. Does 4 constitute a flock?