I've not been very well and haven't been to work in a while. I don't really want to go into it, but my condition means that quite a few of my days have been spent reclining on the sofa, watching TV and stitching. I got the urge to do some blackwork. Wow, is blackwork addictive.
I started with the book Blackwork by Sonia Lucano which is full of beautiful photos and loads of charts. Blackwork does not have to be stitched in black, you can stitch it in any colour you like. It's a counted form of embroidery, not unlike cross stitch, but using simple backstitch to make geometric forms. I stitched on Aida as it's easier than evenweave.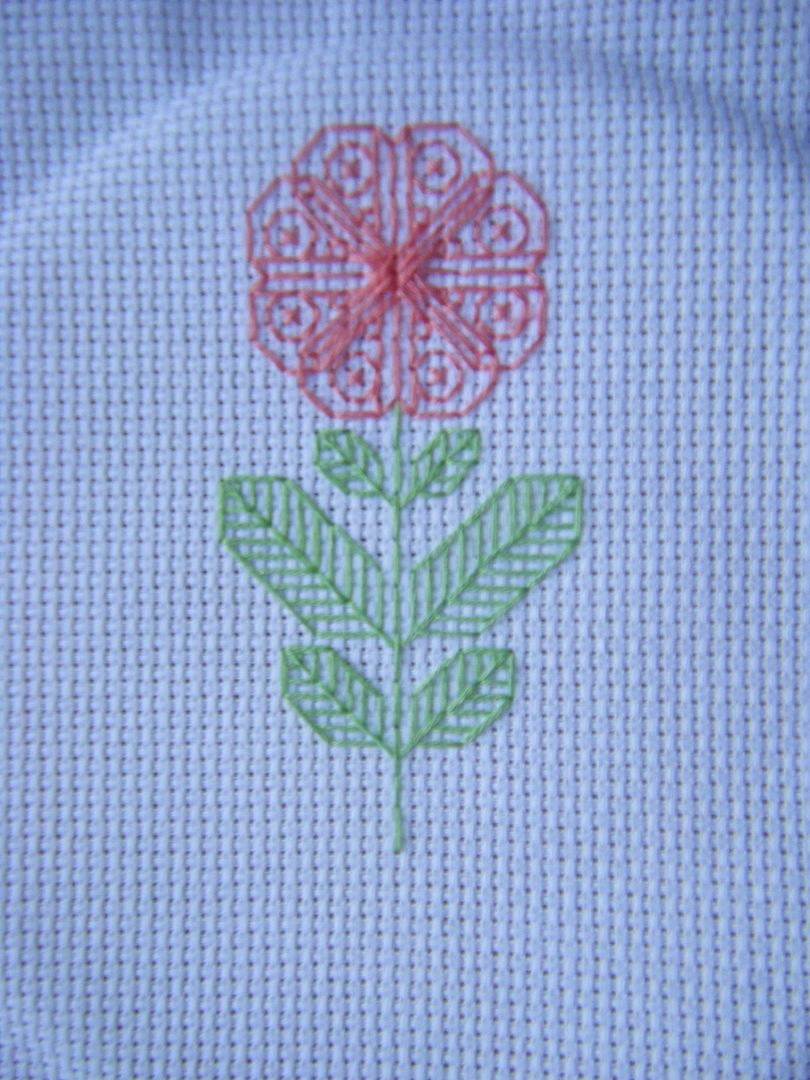 This flower is stitched in pink and green on 14 count Aida. I'm going to make it into a lavender sachet.
And I will do the same for this purple and green flower.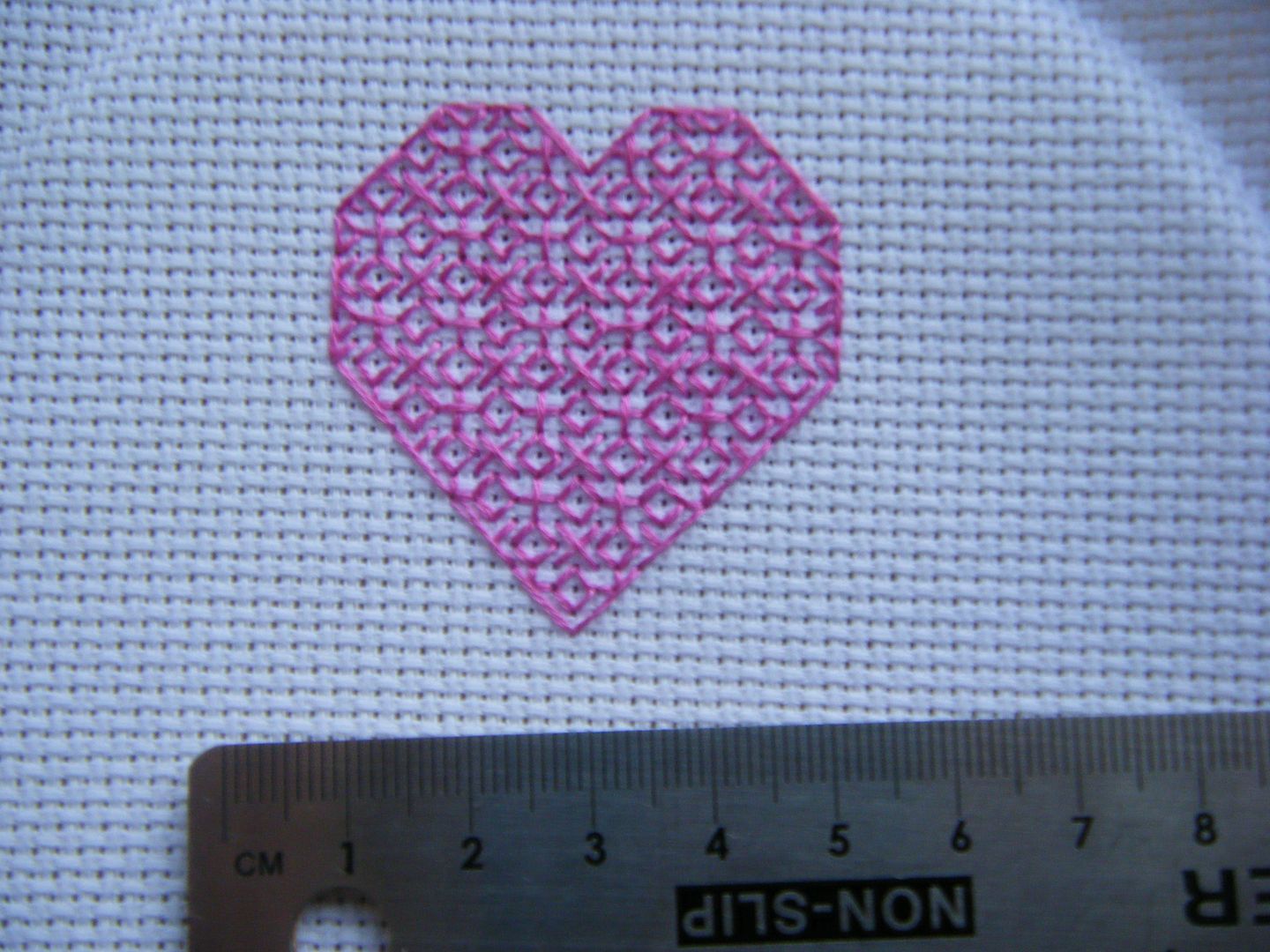 I've included a ruler in this shot of the pink heart to show you the scale - those are cm not inches. I hope my husband never reads this post, one of his biggest bugbears in life is the misuse of the word ruler. He would ask me if I really used a King to show scale...
These are so quick to do, a couple of hours with coffee breaks maybe. I wanted to try one of the sampler style blocks, the top right and bottom row are both from Blackwork, but the top left is filling number 15 from The New Anchor Book of Blackwork Embroidery Stitches.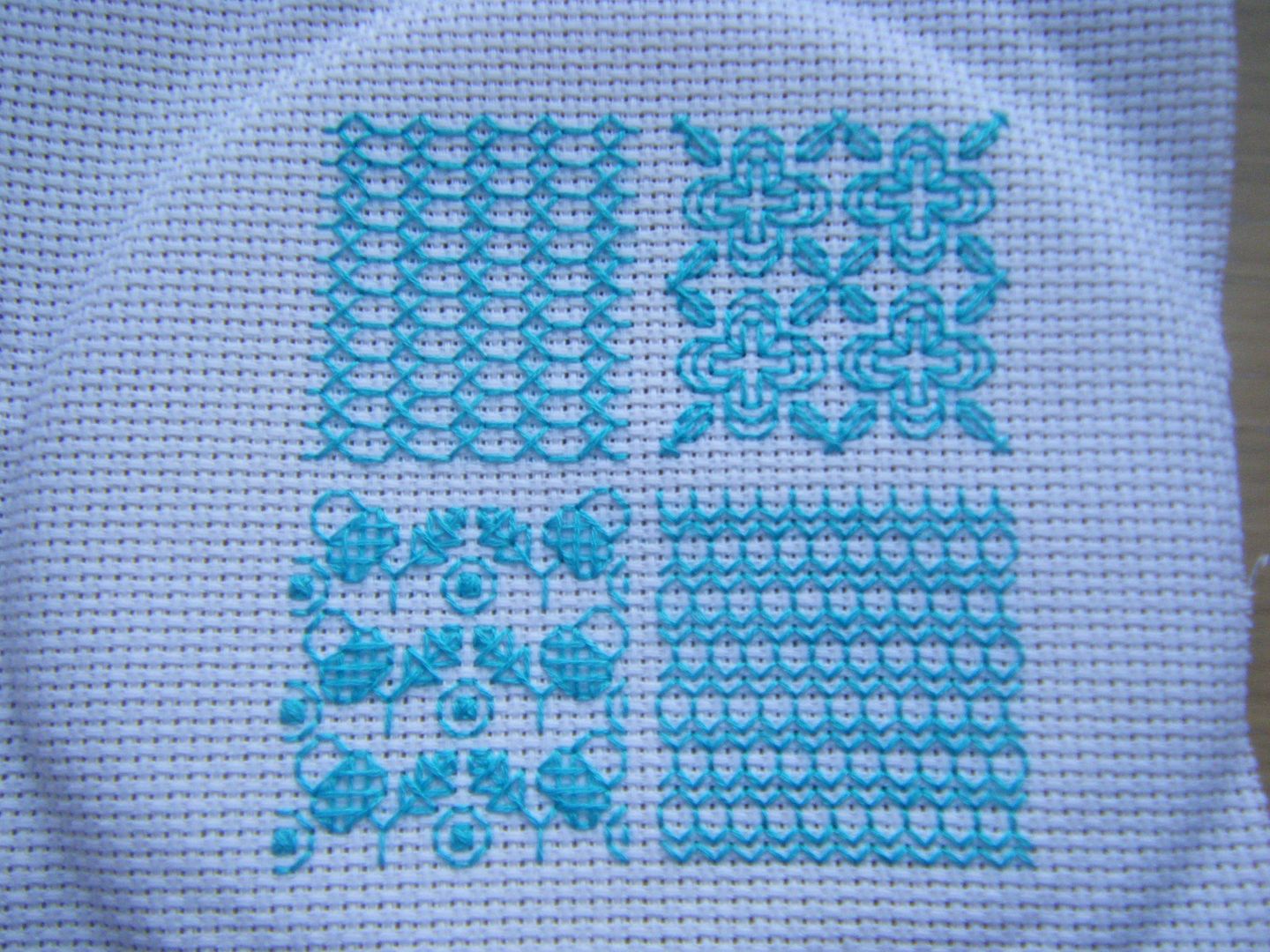 This one has really whet my appetite and I'm going to tackle a large piece with multiple squares, probably in black. I think I need to practice on evenweave first as that would look nicer.
Finally I stitched a snowflake from Blackwork in white on a light blue Aida. This will be a christmas tree ornament. I say finally but I didn't stop there... I won't bore you with the rest right now, I'll show you next week instead!
What do you think? Do you like the look of blackwork? Have you tried it?