You may have noticed that I didn't do a Wipocalypse post at the end of October. No? You didn't notice? Didn't think so... I'm under doctor's orders not to put myself under any stress whatsover and even though it's a self-imposed challenge with no real consequences, I can't help getting competitive (with myself?) so I'm going to do the next, and final Wipocalypse round up at the end of December and whatever I achieve, I achieve.
That was my rather long link into a post about French Knitting, or Spool Knitting as I believe it's sometimes called. I acquired this little bee French Knitter at Harrogate last year and have been pondering it for a while.
I started with some lightweight DK yarn. I love the texture and pattern, but I'm not really sure what it could be used for.
My real objective was to use wire to create jewellery, perhaps with beads trapped inside. It didn't work out. The silver wire is very fine, 36 gauge I think, and didn't hold its shape at all. I moved on to 28 guage, but still no success. I'm not sure if the problem is the shape of the pins at the top of the spool. Has anyone tried French Knitting with wire? Did you succeed? I could do with some tips as I would like this to work!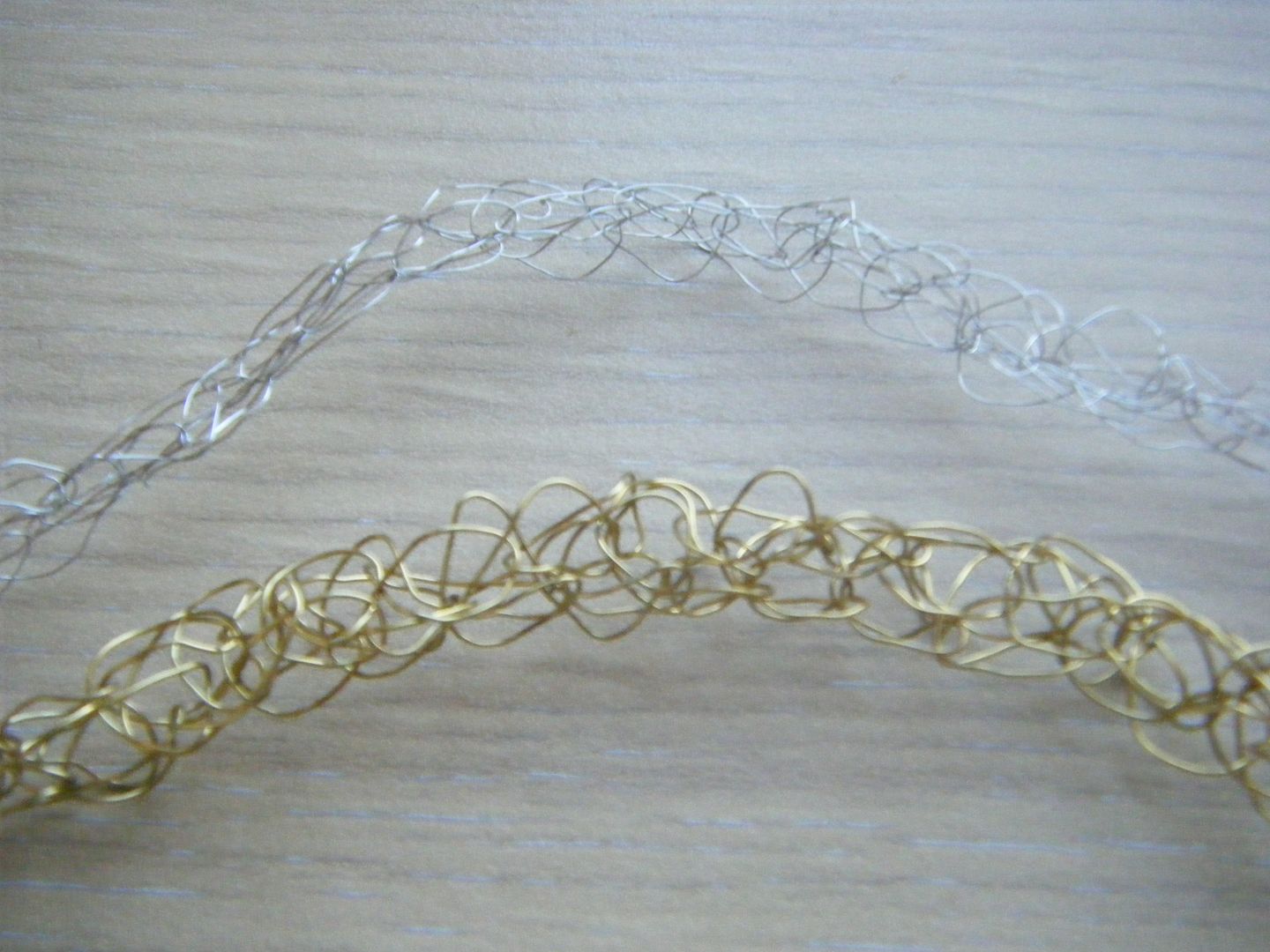 As the wire was such a flop (literally), I thought I'd try with some other materials I had to hand. The green one is 1mm rattail and the bottom one is cord. I quite like them, but again, I don't know what I'd use them for.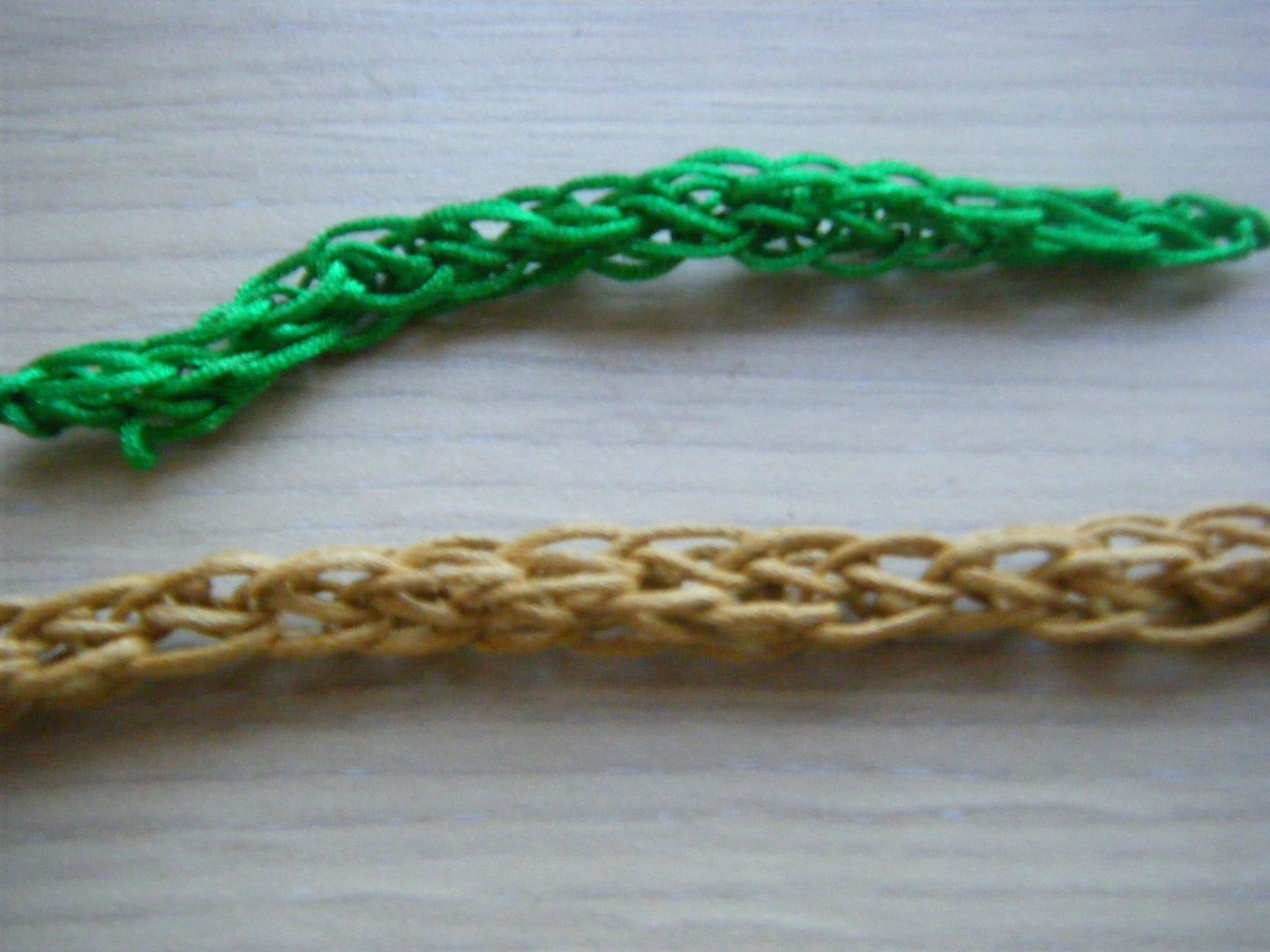 The photo below shows the rattail and cord version with the yarn version. The yarn provides a much tighter weave though I wasn't pulling any harder or knitting any more tightly.
Hmmm, I'm going to go back to pondering French Knitting.