Christmas is approaching fast. OK, so not that fast, but it is if you have a craft fair at the beginning of December and sold out of your most popular stock.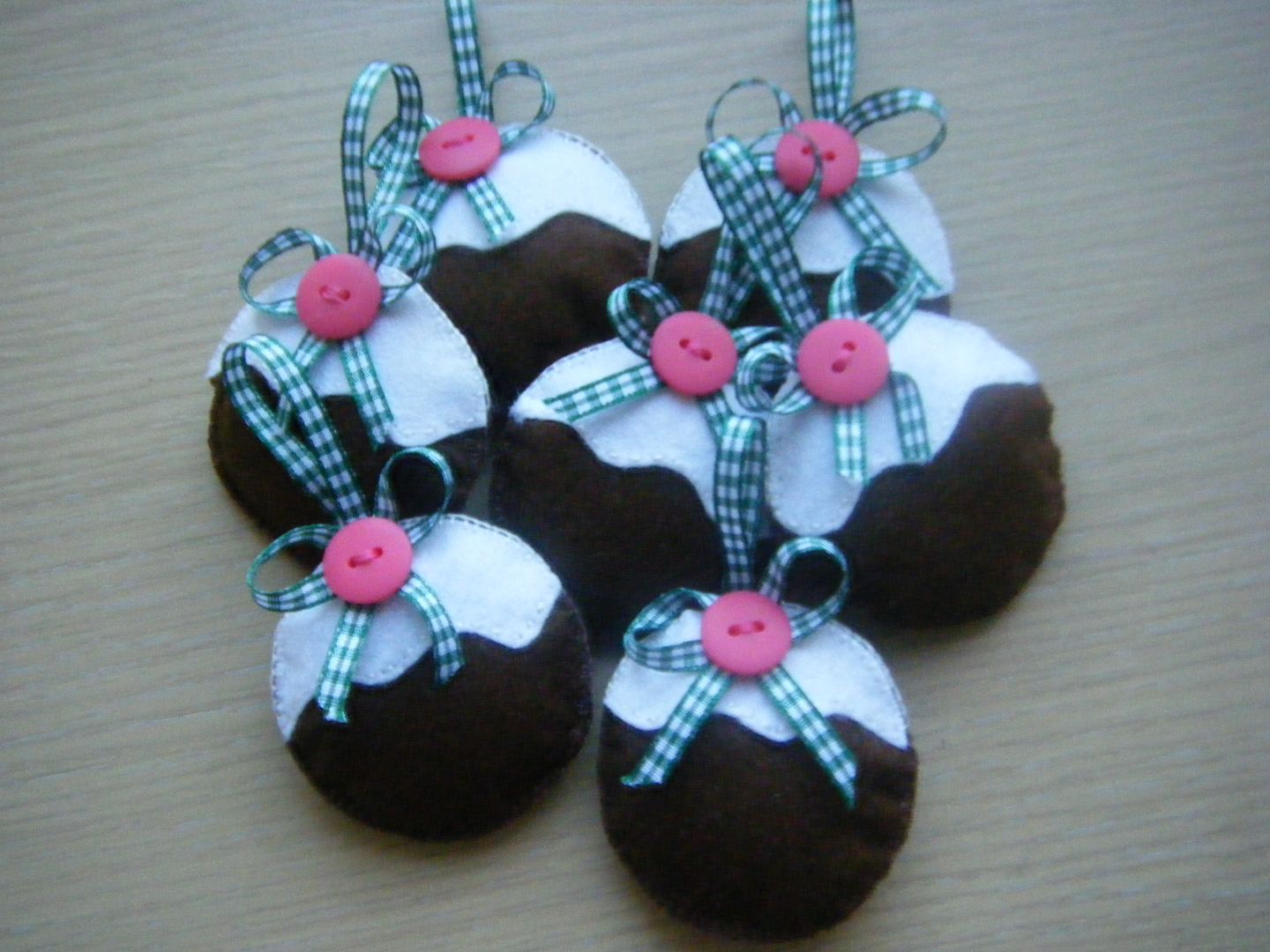 Yep, these little fellas were an unexpected hit last year. They're hand sewn from felt with a blanket stitch and a little button and ribbon bow to represent holly.
They're pretty diddy, about 5cm so are the perfect size for your tree.