Last year's poppy was looking a bit worse for wear, so it was time for a new one. Just in time Kandipandi published a tutorial for a crochet poppy so I set to.
It didn't take long to make at all. It's made from DK yarn with the stamens embroidered in black stranded cotton and a button in the centre.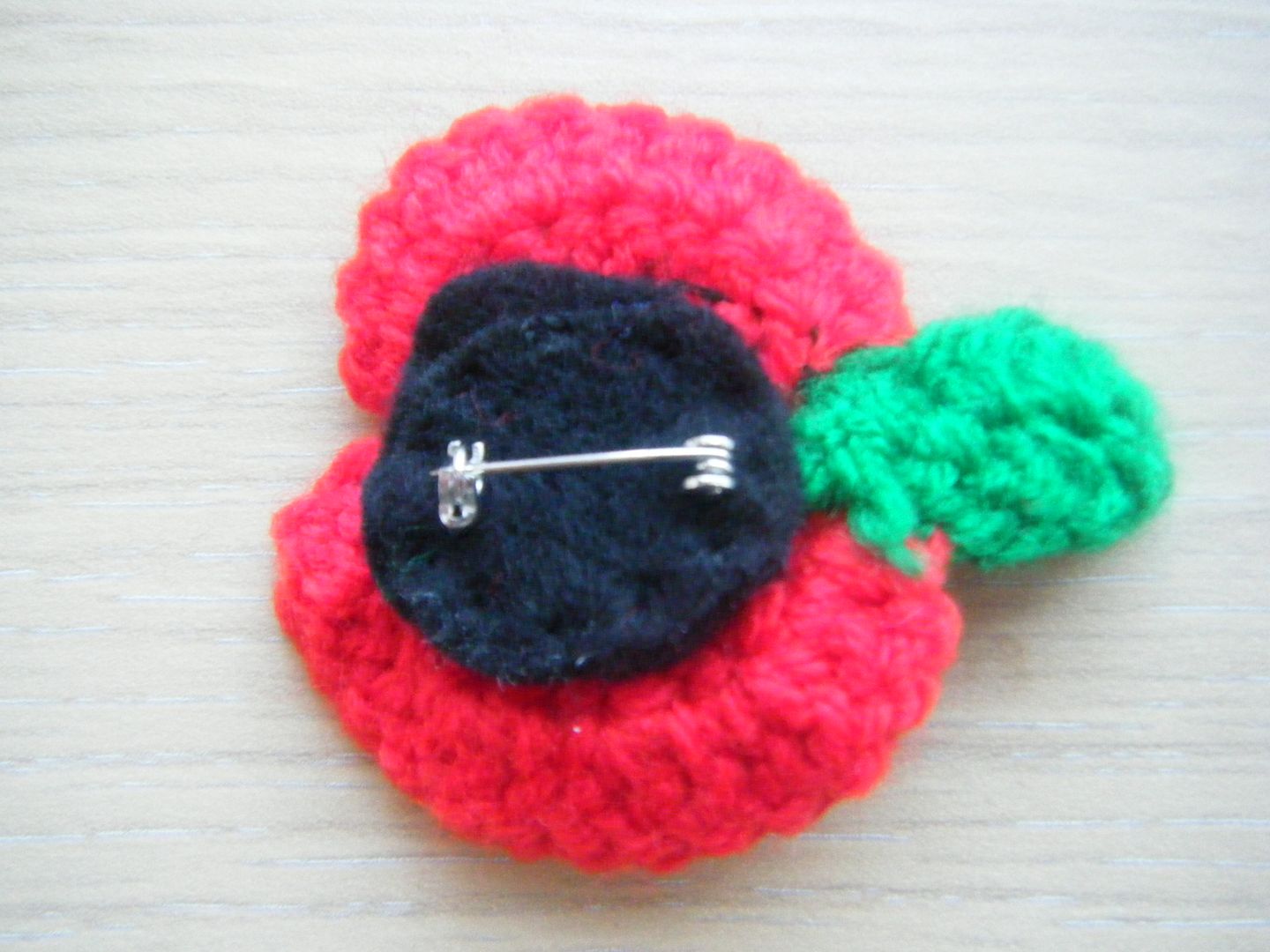 I neated up the back with a couple of circles of felt. Thanks for the pattern Lisa. And yes, I did make a donation to the Poppy Appeal, I'd just rather not wear those paper poppies that fall off and are lost after about 10 minutes!