This little fella is from Stitched with Love by Mandy Shaw.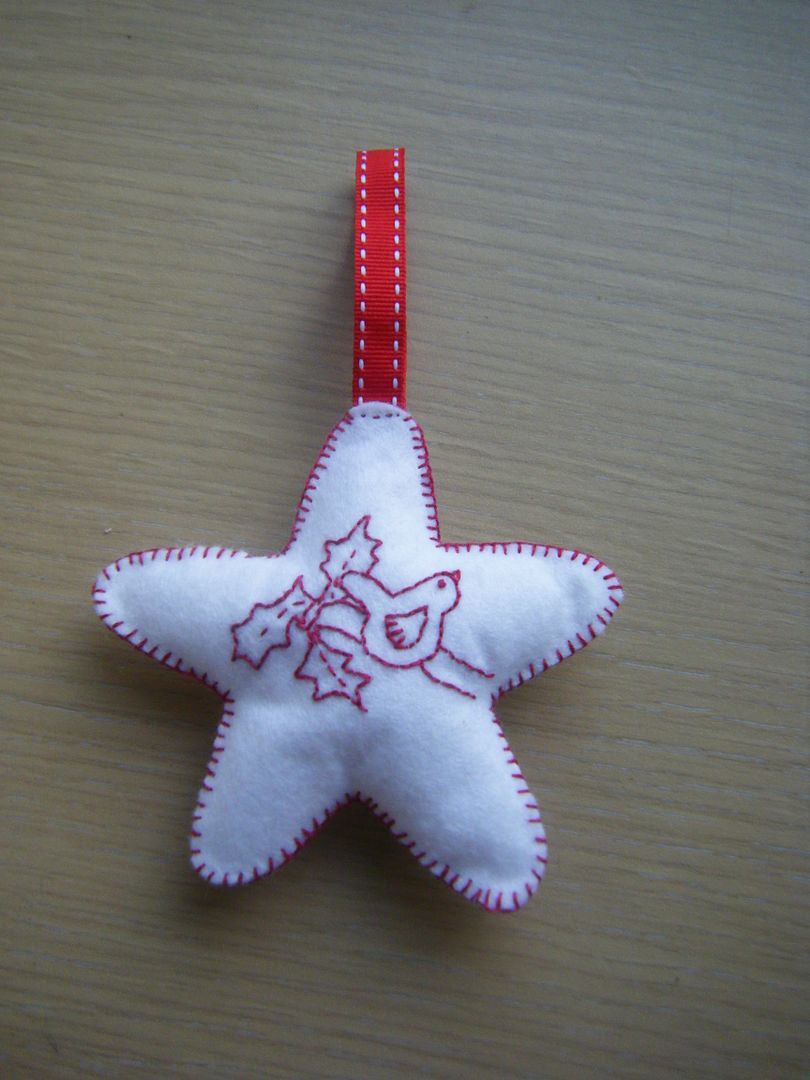 I used ordinary craft felt rather than the wool felt called for. I can't see it makes a difference with something like this.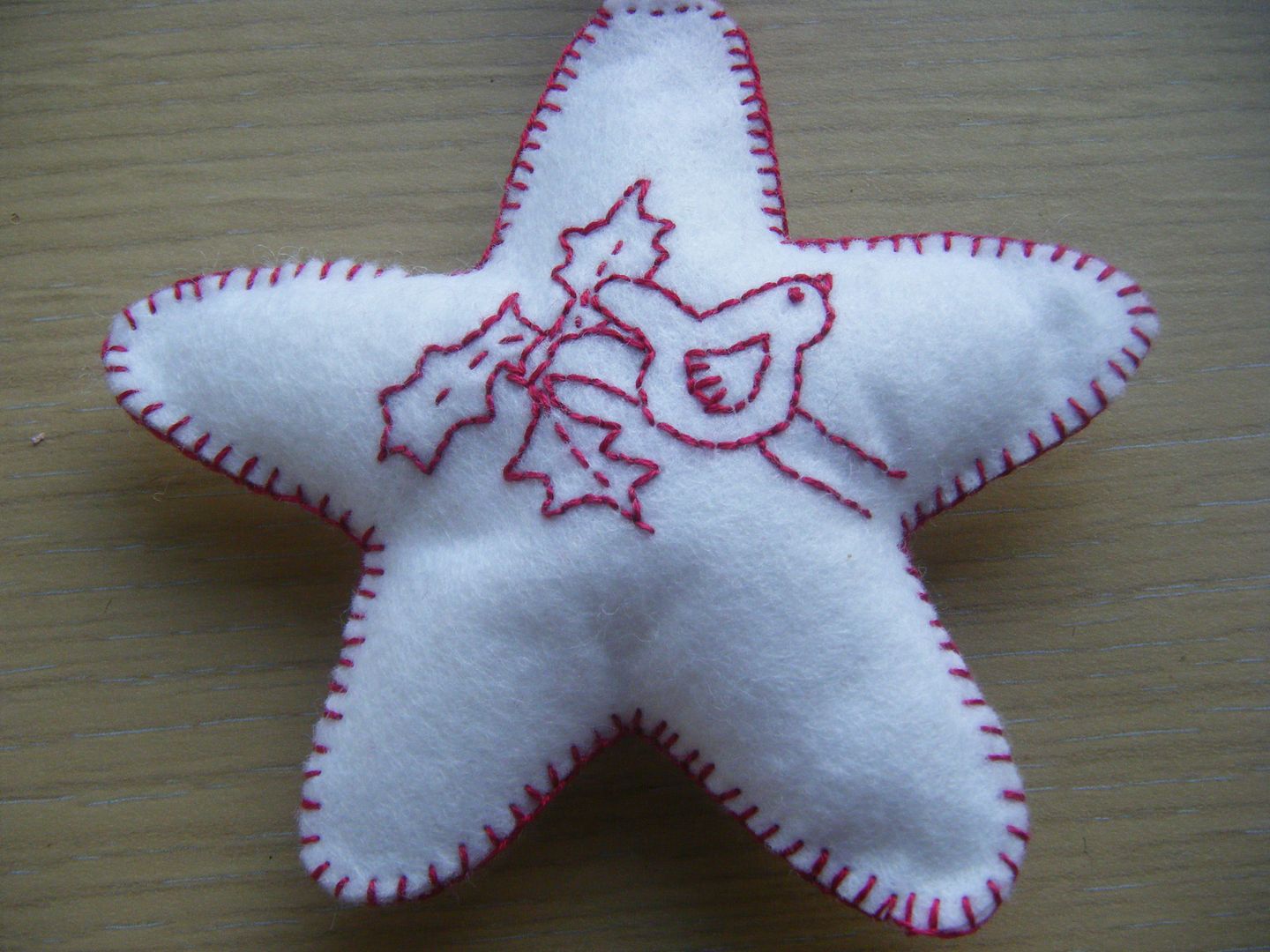 The cute little motif is actually from the Christmas tags section, the star is from the tree decorations. I blanket stitched around and kept to the red and white colour scheme as I think it looks festive.
He's naked on the back. I used red floss, so does that mean this is redwork?