Last year for my birthday I got a latch hook kit. I think this is called Looker Hooking in the US? It's of a Union Flag and it's been sitting waiting for me for ages. I kept putting it off as I knew I'd have to read the instructions. Well that took all of 2 minutes! Sometimes I just don't understand how my brain works.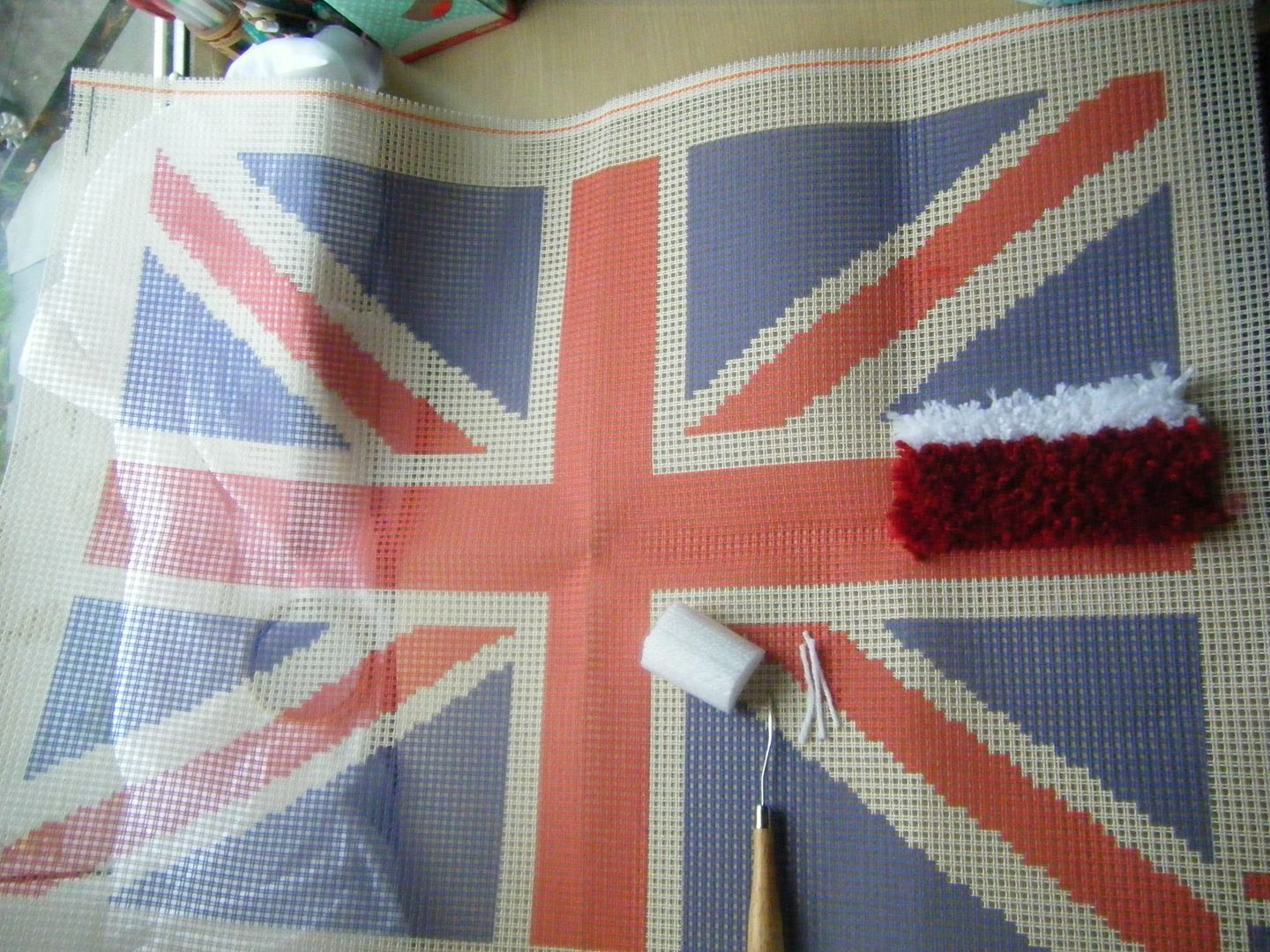 I found it a little tricky at first, but soon got in to a rhythm. There's about an hour and a half's work in there, so this is going to be a long job!
It's comes with a pre-printed canvas and lots of pre-cut strands of yarn. You also get the tool. It took me a while to fathom out how the hook worked as I wasn't following the instructions correctly, it's actually really easy so I thought I'd show you too.
Here's the yarn you get with the kit. You could of course buy a latch hook, some yarn and a piece of canvas and make up your own design. There may be freebies on line too.
You hook onto the horizontal bars, not vertical which I'm cunningly showing you in this sideways picture above that makes it seem like I'm lying!
The hook goes all the way under a double "thread" and the hook is open. The movable part of the hook needs to be on top of the "threads".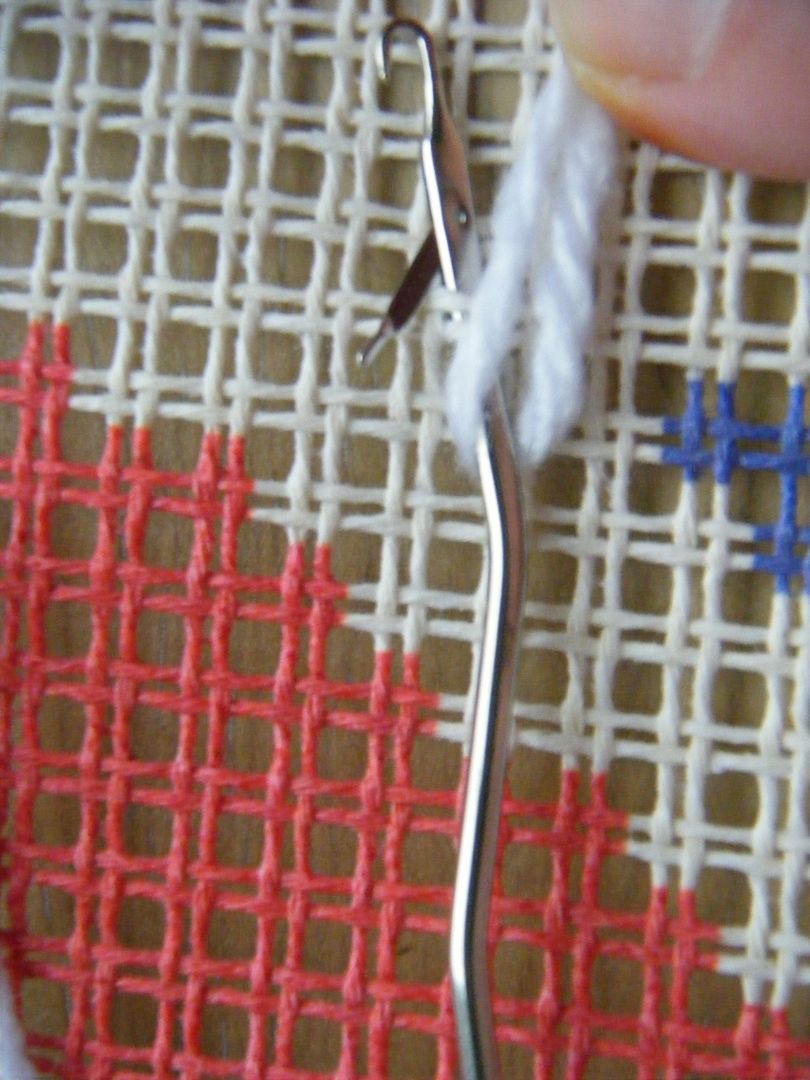 Wrap your yarn around the hook...
Then put the two ends of the yarn under the hook.
Then simply pull through. It will form a little knot like this. There's a name for this knot but it escapes me. Pull the yarn ends to tighten and move on. It gets a bit painful on the hands, not from the action of hooking, but where my hands are rubbing on the canvas. It's a lot easier when I've got some done and can rest a hand on it.