Morning ladies, completely forgot to write a post for today so I'm sneaking one in now! I've been working on my crewel embroidery and last weekend was about secret sewing, so I've very little to show you. I'm afraid it's beadweaving again. I know these posts aren't popular, but it's important to me to keep a record of what I've made and I do love this craft, so you'll just have to put up with it! Actually you don't, you can just skip the post...
I made this necklace from a pattern in the book The Beadworker's Guild Introduction to Beadwork - Bracelets. It's not a very inspiring looking book, a bit old-fashioned, but the information and instructions for all the stitches are really good. I made this with size 11 seed beads. I don't know where they came from and I don't know what brand they are but they were all different shapes and sizes, which is fine by me.
The beads in the middle are silver, they're a little difficult to make out. It didn't take me long at all to make this.
The pattern was for a bracelet, but of course you can just keep going to make a beaded rope. I made a toggle clasp (my first ever!) using instructions in Seed Bead Stitching by Beth Stone. I honestly do not remember getting this book. I found it on my bookshelf whilst I was looking for something else and I love it! If you fancy a go at beadweaving, I'd highly recommend this book.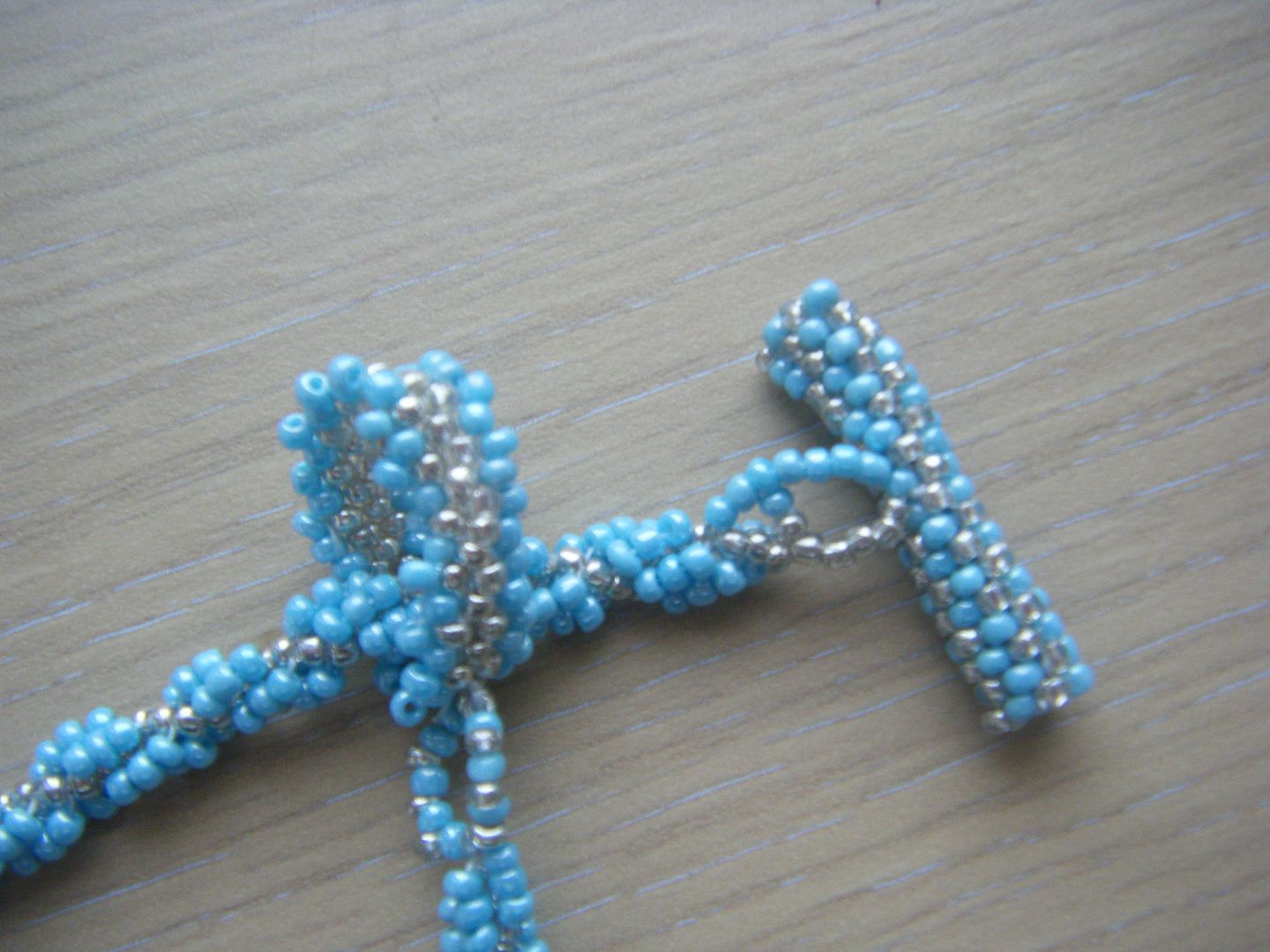 I made the loop a tad big. I wore the necklace this week and it did fall off once, though I noticed as it was hanging of my boob! The rope doesn't have much weight to it to keep tension on the clasp, so next time I'll make a smaller loop.