First of all, thanks for all the comments on my Grow Your Blog post, I will be getting round to see you all eventually! Thanks too to the new followers. A lot of you are no-reply bloggers, so I couldn't respond to your comments. For those of you on Blogger, you can fix this so people can reply to your emails - go HERE to see how to do it. Don't know if you're a no reply blogger? Leave a comment on your own blog, go into your emails and try to reply to that comment. If the address it's sending the comment to is no-reply@blogger.com, no-one can email you back!
I also found that a lot of the blogs I visited, especially the newer ones, had word verification on. Please consider turning it off. It can be really hard to get those blurred characters correct and a lot of people just won't bother. If you need help, leave me a comment (with your email address if you're also no-reply!) and I'll help you.
Anyway, on with the post! Mrs. H asked her bag testers to test a new bag for her. She calls it the Sling Bag, but I prefer her original title of the Super Simple Slouchy Sling Bag which she abandoned as she can't say it (probably that Welsh accent of hers*).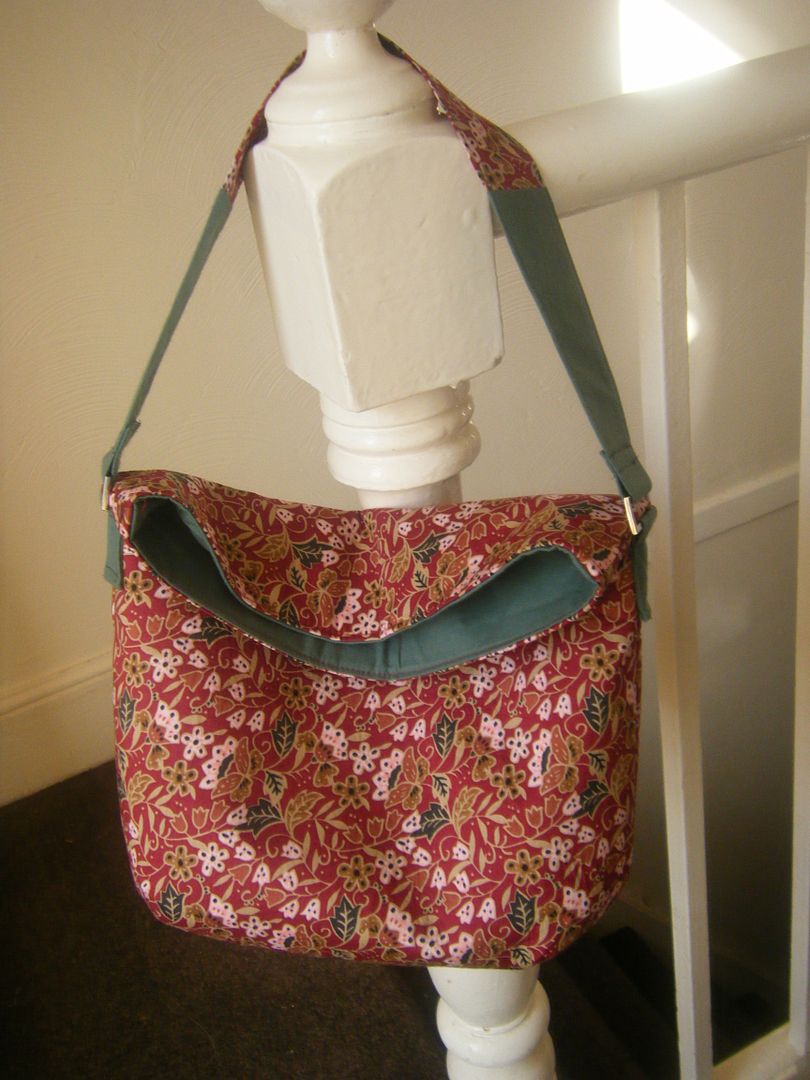 And here is my version. I made the outer using this lovely red patterned fabric, I have absolutely no idea where it came from. It's thinner than quilting cotton and so I interfaced it and added the fusible fleece. The lining is a green solid that I think I bought at Ironbridge.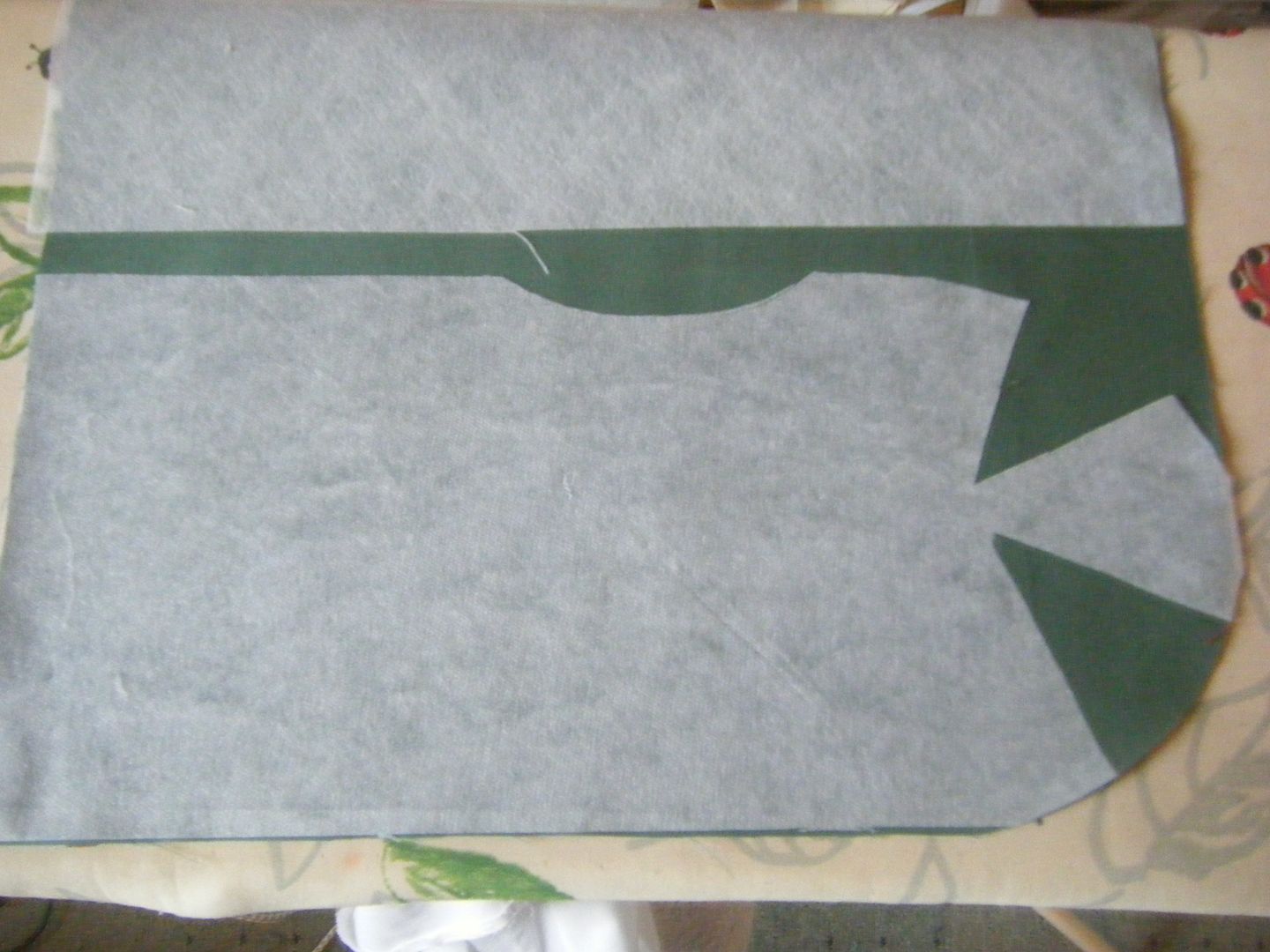 There were issues making this bag. None of them relating to the pattern I hasten to add - all relating to the fact I seemed to have left my brain cell at work that week (my colleagues will deny that). I cut out the interfacing and when attempting to fuse it, realised it was sew-in interfacing. Sew-in interfacing? What's the point in that then? And WHY did I buy it?? So I basted it, and it turned out a dog's dinner. So I threw it at the wall, got some fusible interfacing and tried to make it fit. Not helped by the fact I cut the two pieces the same, rather than mirror image. Ah well, it's partially interfaced!
I also had no magnetic snap, so it's just open at the top. That's alright though as the strap is short enough that it fits under my arm so no-one would be able to get their hand in there - not without great risk to their personal health.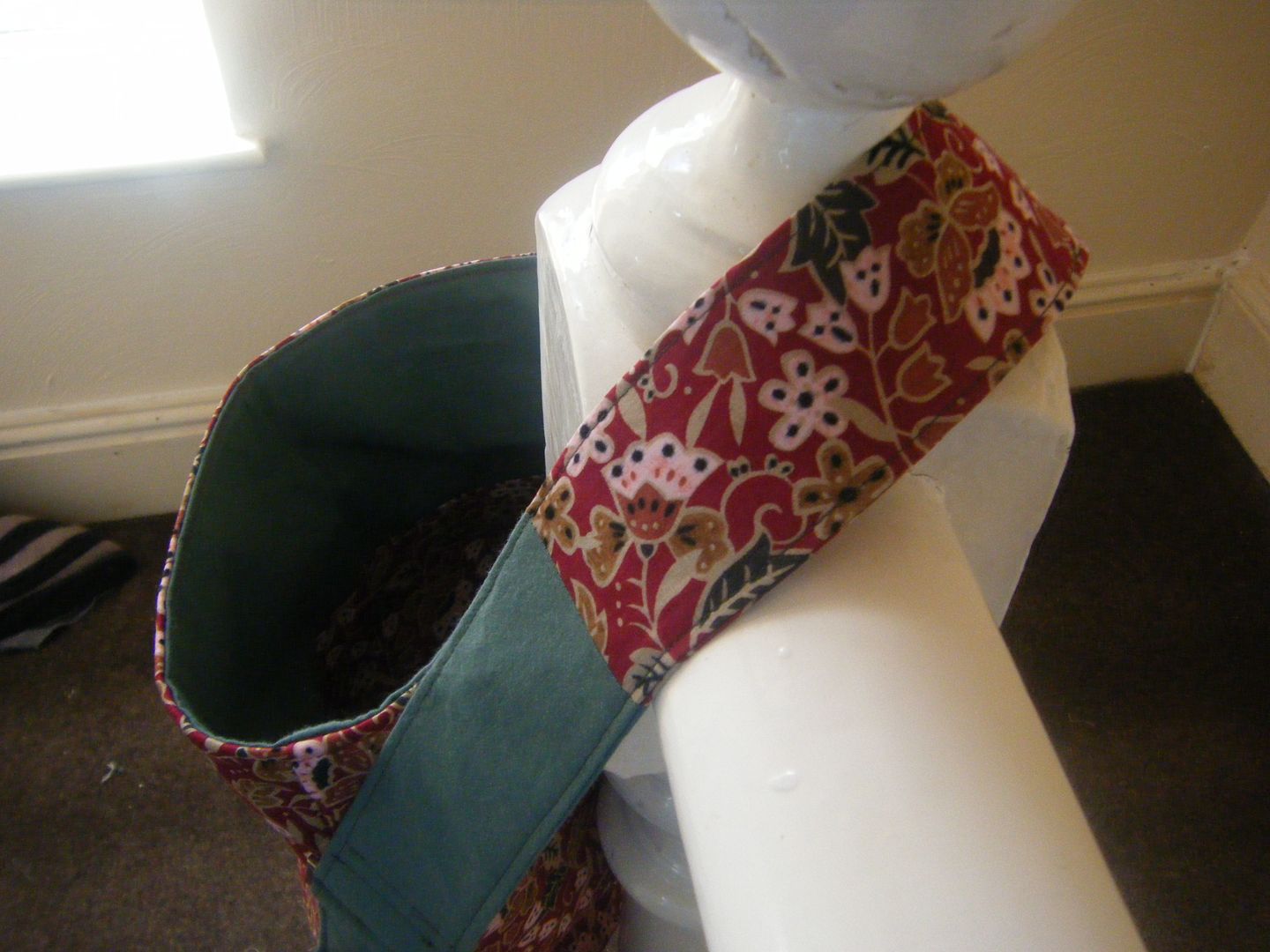 I started off with 2 half metre cuts, so I didn't have enough of either to make the strap. I pieced it in the middle and I like it. The pattern comes with options to make an adjustable strap or a static one like this. I can't do the fancy-pants method of making a strap and my D rings weren't the recommended size so I used my own method and did some maths. Perfect for the handle, not so perfect for the tabs which I forgot to scale!
I added a double slip pocket, smaller than Mrs. H's as I was making use of the little scraps I had left.
I also made the zip pocket, again using whatever size of fabric I had. I love Mrs. H's method for this, it's a much better way than the way I was doing it.
Not sure about that pink zip. It matches one of the flowers on the print so seemed a good idea at the time! Anyway, the pattern is now released and IT'S FREE!
You can get the pattern HERE.
Go and see Samantha here to read all about the bag. She also published the testers' bags which gives you loads of ideas on how to personalise it. Thanks Samantha for letting me test your bag, you're my favourite Welsh blogger*!
Something I noticed when blog hopping for the GYB event, I realised I've stopped putting any personal little anecdotes in my posts. I was never one to talk about my personal life, but I did tell you about my disasters in life. I suppose I stopped doing that because the depression meant there was nothing good in my life and I couldn't even laugh at myself (usually a rich source of humour), but now I'm (finally) starting to get better, I must make an effort to share. One notable story you missed out on was how I badly sprained my ankle just before Christmas as I was attempting to do the moon walk outside my office and I fell over a brick and landed in a hedge... you missed out there girls!
*Disclaimer: I know she's not Welsh but it really, really annoys her when I insist that she is.