Today I have another craft book review for you, another book from Cicada. Again I made a project from the book, I'll show you the book first.
The book was provided to me free of charge so that I'd share a review with you, but I was not told what to say, all opinions are 100% my own. The links are affiliate links, so if you click on them and then buy, I will get a few pence towards an Amazon voucher.
Today's book is Craftydermy
, as with MiniEco: A Craft Book
which I reviewed last week, I was a bit nervous on seeing the cover, would I like this book? YES! It's not, as I'd thought, full of stuffed animal heads!
OK, so there are one or two stuffed animal heads, but this one is so cute!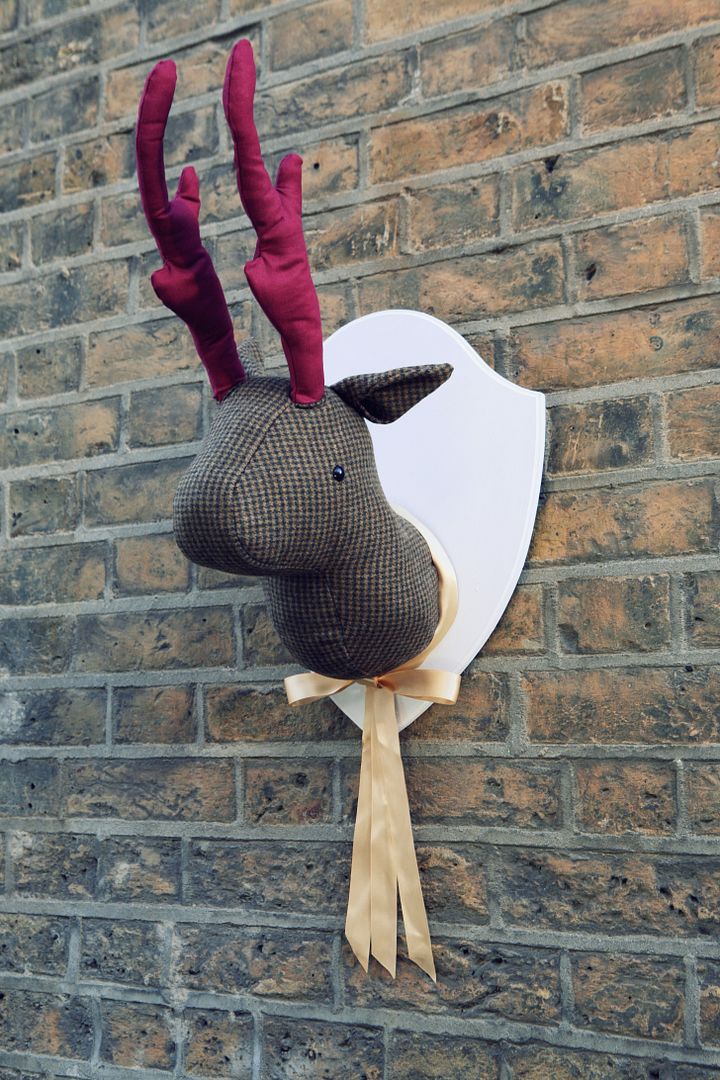 The rest of the book is packed with projects using all kinds of different techniques. There's a knitted fox scarf which, if I had the patience, I would love to make. Mind you, I shouldn't like foxes as foxes eat bunnies, so maybe I'd adapt it to a bunny scarf. I don't like knitting though so it's not going to happen so I'm not quite sure why I'm arguing with myself about it.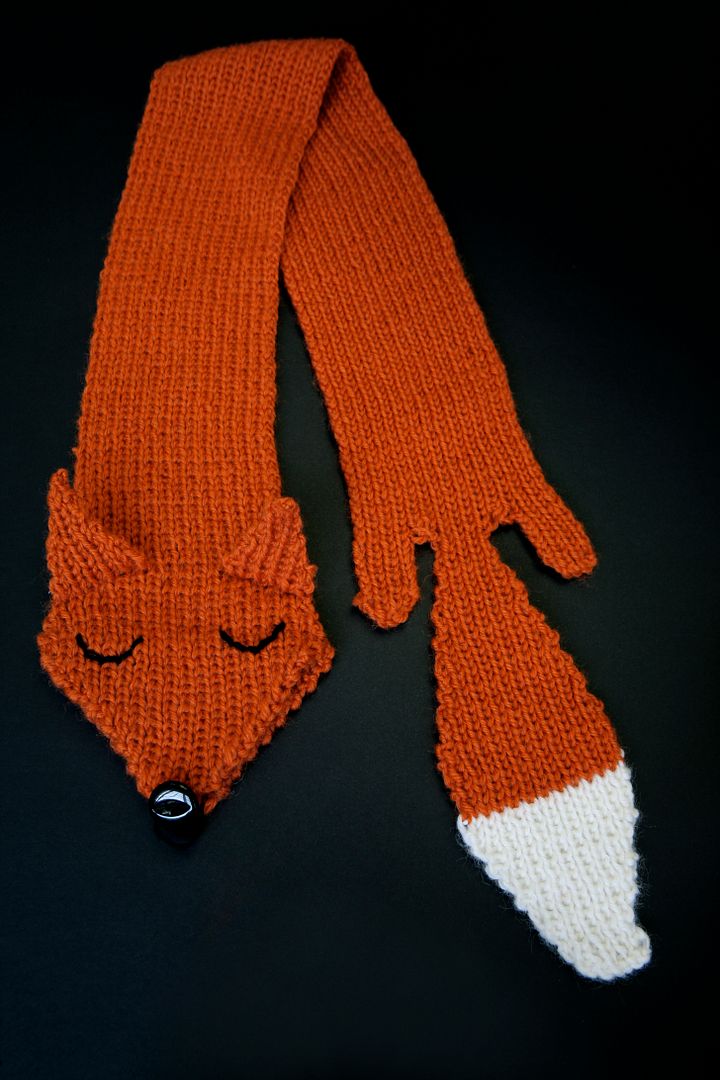 Next on my project list is a set of appliqued flying ducks - think Vera Duckworth on Coronation street, and one of these cute brooches (again, I'm thinking bunny...)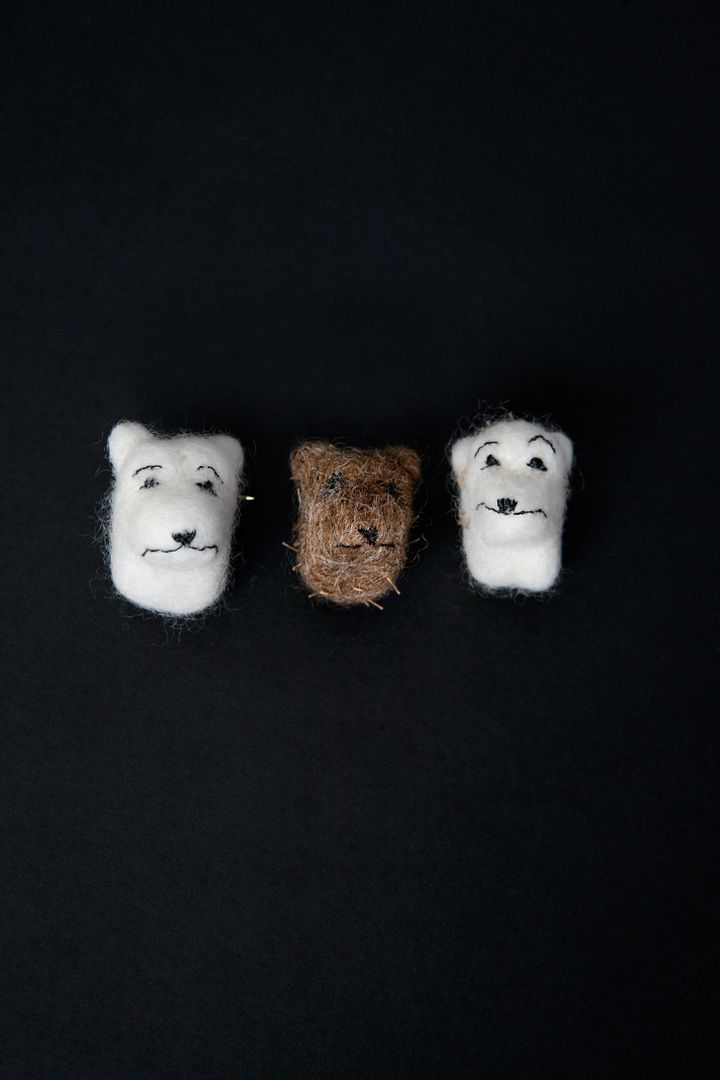 See what a variety of projects there are? There are also tiger rugs, bearfeet slippers, a wolf headdress, birdcage lampshades and plenty more. The first thing that caught my eye was this wire bird.
Wire I have, wire I can do. The book calls for 1.2mm which I didn't have, so I used 1mm, but hammered it afterwards to give it strength.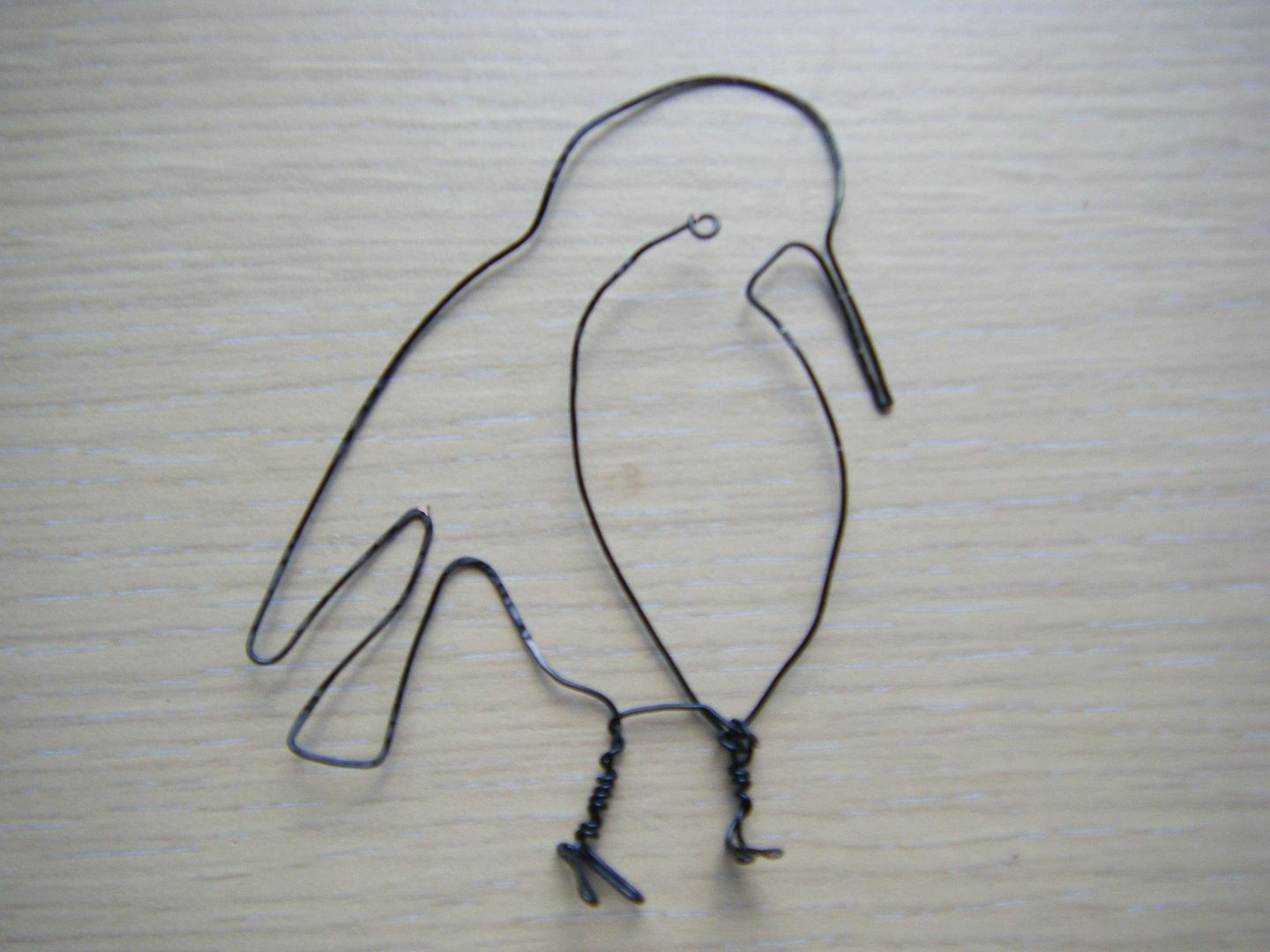 Doesn't he look sad? Oh poor birdy. What's wrong? Is it your strange tail or your backwards pointing wing? Or perhaps your mismatched legs? Or do you need a friend?
How about a strangely shaped, front-pawless bunny with no eyes? (This is my own design, in case you can't tell!)
"Hello eyeless bunny", "hello sad birdy". Ahhh, friends. BFFs even.
So what did I think of the book? There were several projects in it I'd like to make (when I get a chance of course!), it's definitely not all stuffed heads! I think it'd be great for any skill-level of crafter, and pretty much any discipline. There are a couple of projects which require a skill - knitting or crochet - but the rest of the projects could be tackled by anyone. This is a book I'm glad I was sent and will be revisiting.
Related Posts
Craft book review - Mini Eco
Craft book review - Me and My Sewing Adventure