I finished my small for the Smalls SAL back at the beginning of the month! Yay, look at me being organised! I will succeed in all my challenges...*
The small for this month was another cover kit, this time from CrossStitcher sometime early in 2013. It's a rose stitched on a wooden blank.
This was my first time stitching on a wooden blank and it was pretty easy. The only thing is when you're putting the thread through a hole for the first time, going from back to front, quite often the needle drops back out again before I had a chance to catch it!
There was enough of the threads, though I was right up to the last few inches of the aqua and was relieved I had just enough.
It's supposed to be a keyring and came with a keyring and lobster clasp. I don't see how it could be though as this is the back! OK, it's not the neatest back in the world, but after a few rows I realised I couldn't use it as a keyring and so stopped caring about being neat. Instead, it will be a hanging thing. Yes, that's right, a hanging thing.
* or perhaps not... I seem to have accidentally started working on the Quilty Stitches Sampler at Little Miss Shabby, not quite sure how that happened, but this is my Swoon block.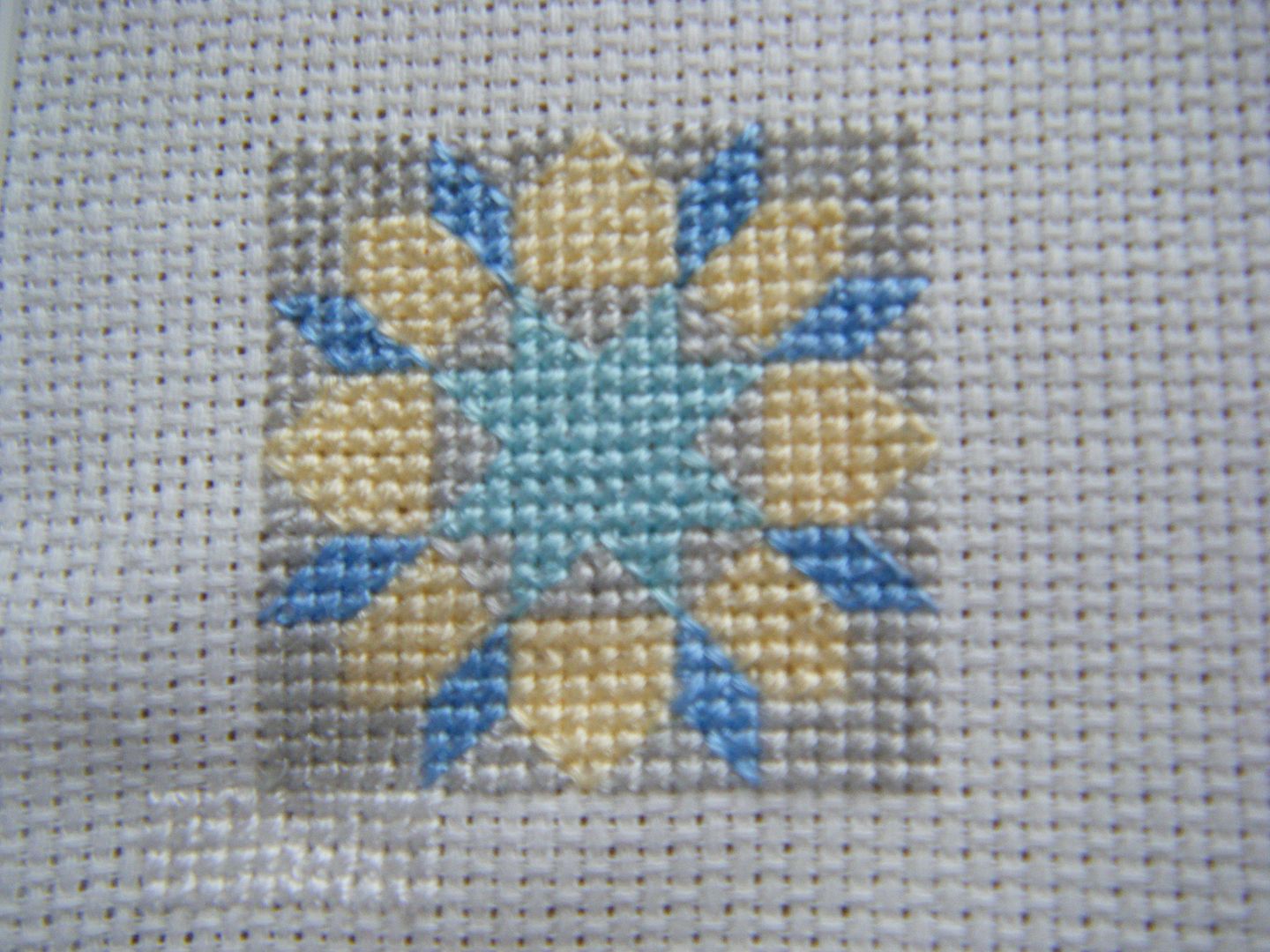 Now I need your help. All of you. I've finally visited every blog on the GYB hop and wanted to start on my new followers, but Google displays them randomly for me. I don't recognise some of the names, so not sure if you've just never commented, but, I want to visit you back! If you read my blog and I've never visited you, or haven't visited you for a while, will you please leave me a comment so I can come and visit you back? Thanks!