I think I showed you a snapshot of this when I was working on it? It was a kit I got for a birthday or Christmas that was waiting for me to start it. The tray was provided in the kit, along with the tessarae which are tiny tiles for this piece. I traced the design onto a sticky sheet using the carbon paper provided, peeled the back off and stuck it to the tray. I then peeled the top off in sections which gave me a sticky surface to put the tiles on.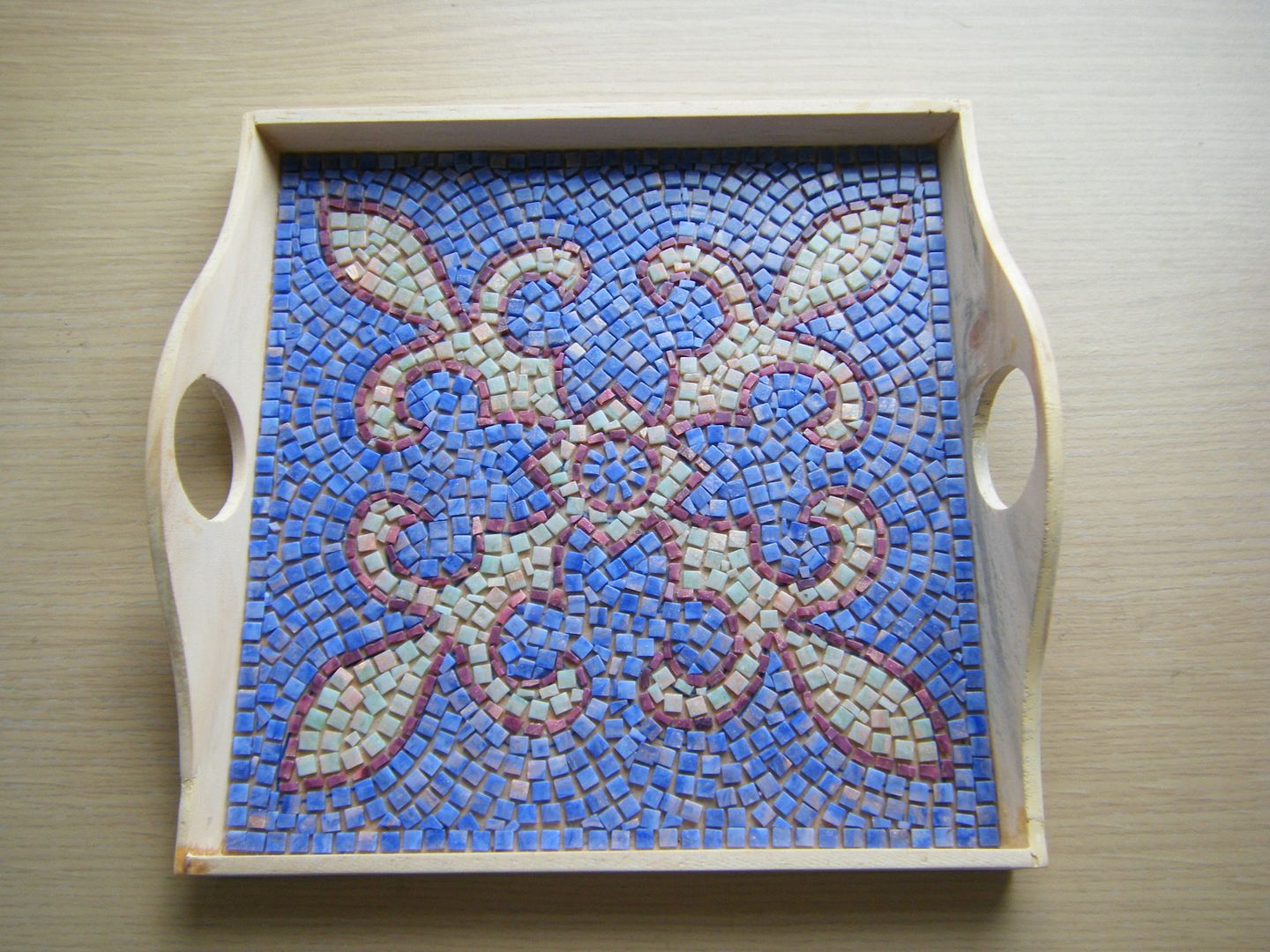 This mosaic was different to the house number kit I did as that used glue to stick the tiles down. Also, you could cut these tiles with normal scissors, and I had to cut loads of them as the pattern is so curvy.
Now I just need to grout it and paint the tray. Jojo asked why I didn't paint it first. The honest answer? Piss Poor Planning.