You may remember that I've done a bit of blackwork embroidery. It's a technique I really love. It's done on evenweave linen (or Aida if you prefer) and consists of straight stitches in a variety of combinations to make filling designs. It doesn't have to be black either.
I came across a wonderful blackwork blog, Blackwork Journey. Elizabeth Almond is writer of the blog and a pattern designer. She has designed a huge blackwork project where sections are released one at a time.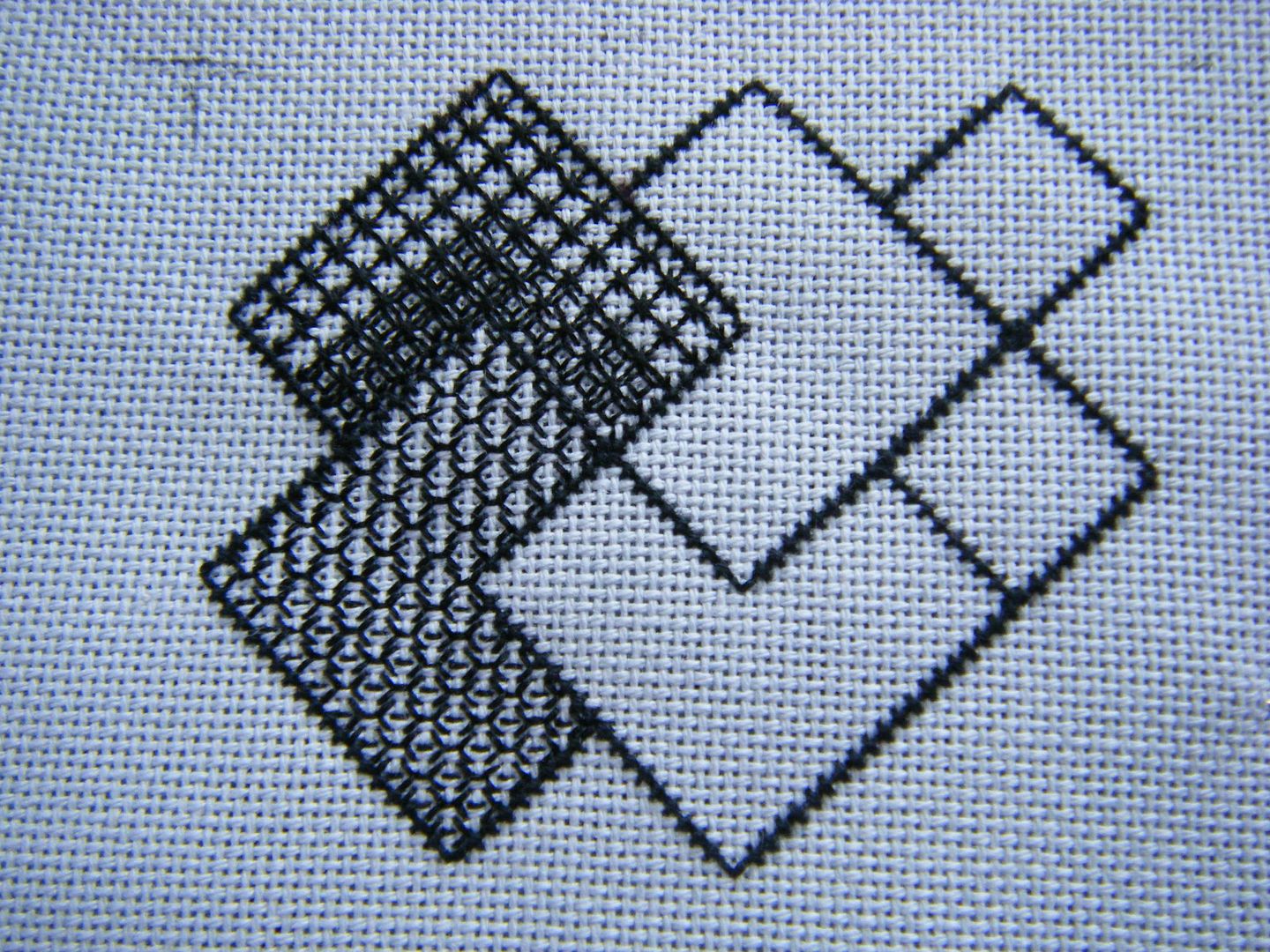 I've had in mind to do a larger sampler-style piece of blackwork for a while, so I bought the recommended materials and got to work. Above is one of the blocks. Each of the squares has a different filling design and metallic threads and beads will come into it later.
Stitching this is a little fiddly as it's 28 count linen, that means 28 threads per inch. It's small. Very small.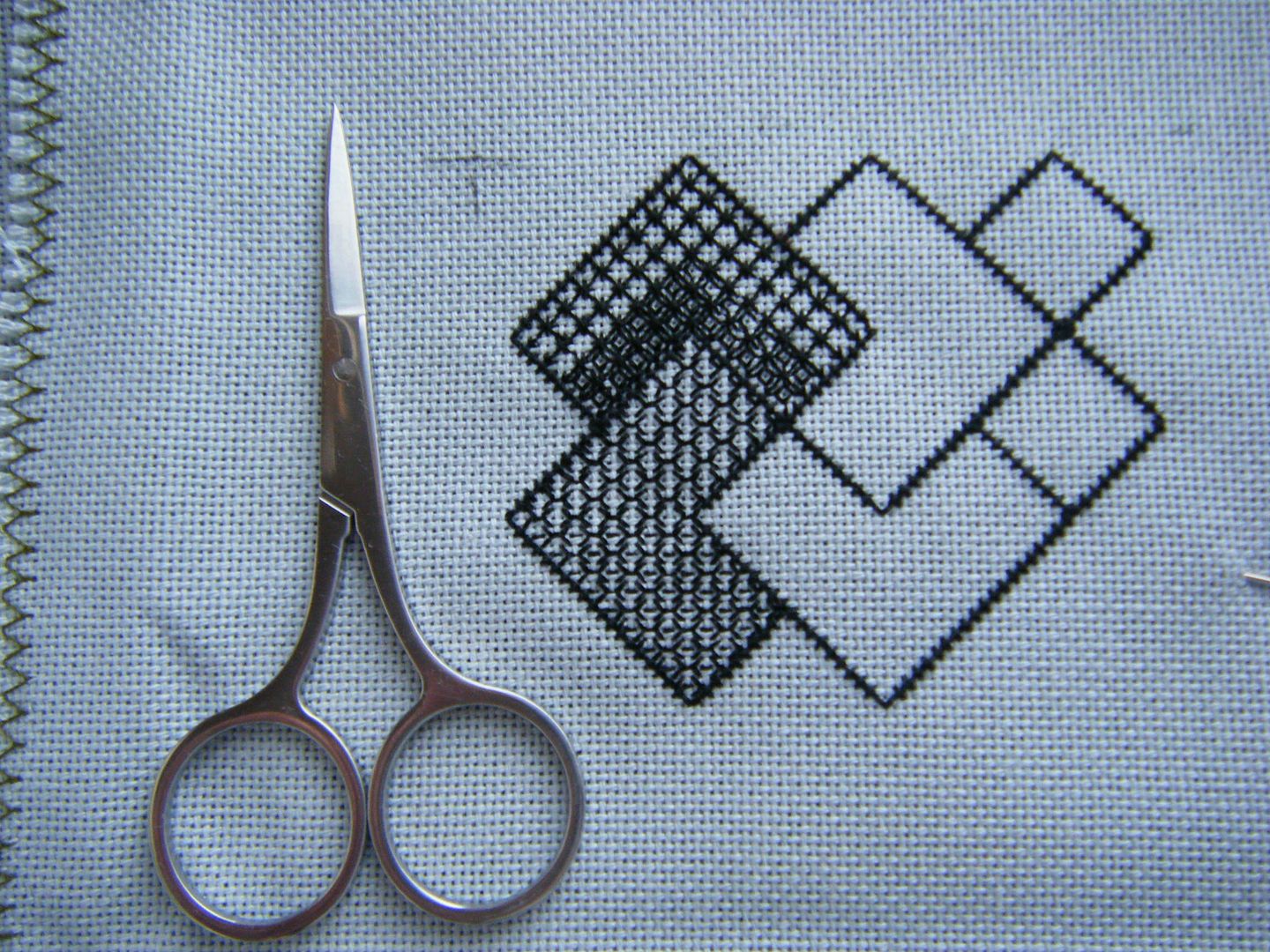 See what I mean? And that could be a problem... it was pointed out to me that it should be stitched over 2, whereas I've been stitching over 1. I'm just awaiting confirmation from Elizabeth but I might have to rip out this 4-5 hours work....
Update: Yep, I did it wrong. Cue lots of cursing...