It's the end of the month (already? Who has been stealing the days from my month?), so time to look back at what I got accomplished, or not.
Needlequest
- the challenge this month was blackwork.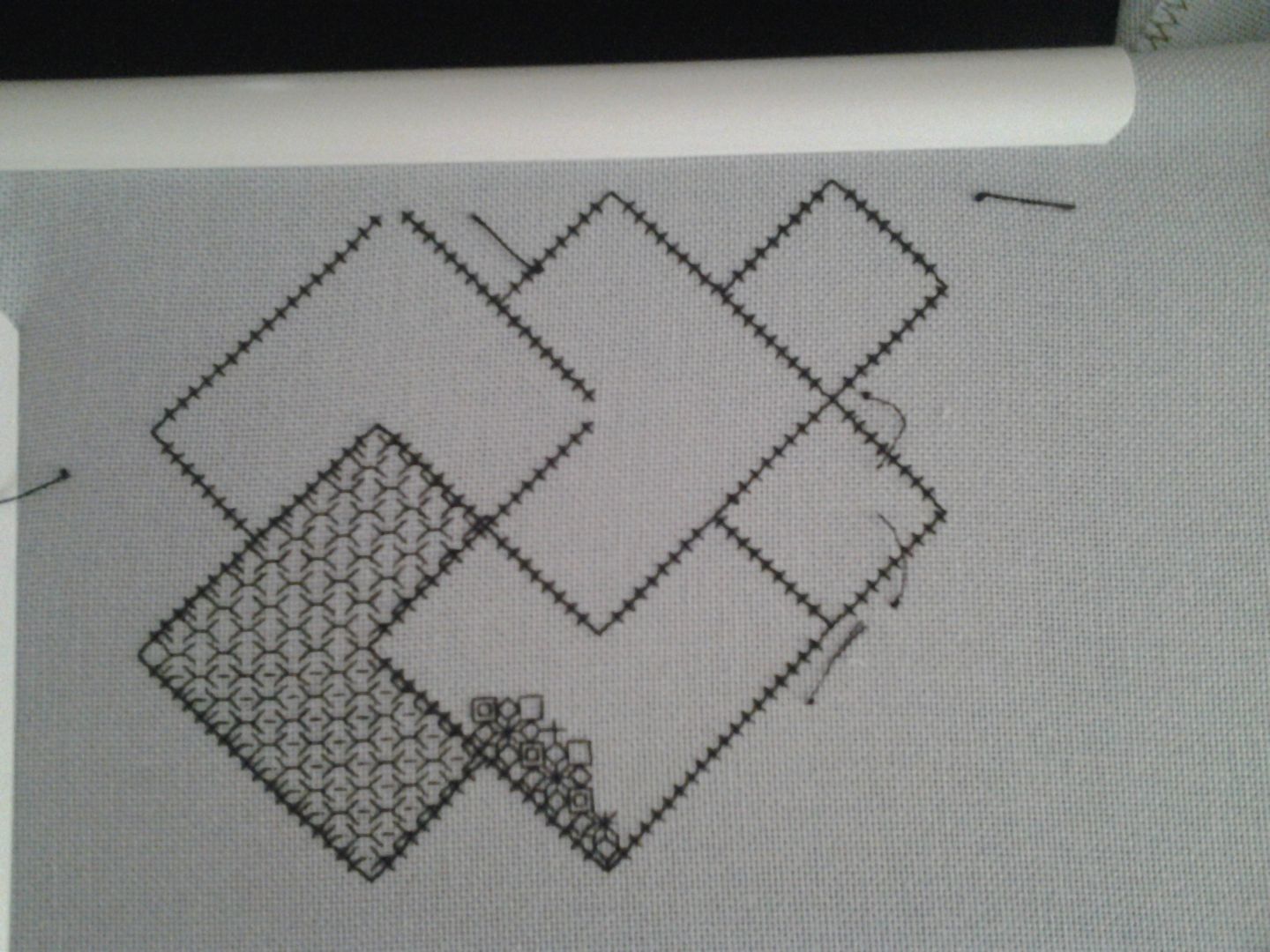 I started, or rather restarted my Save the Stitches sampler. I have actually got quite a bit further than this photo (blog post coming up soon), so I'm declaring this a success.
1/1
Sew Kitschy paper piecing bom
Arghh! What is wrong with me? I love paper piecing and I love Kristy's designs, this food mixer was destined to be a trivet - alas, it didn't happen.
0/1
2014 FAL
A quick reminder of what's on the Follow Along List:
1. Chair cushions for dining room - finished in April, see my post here
2. Finish the latch hook - not a single piece of wool put in this month.. better getting moving
Edited to add: Please, please, please, please do NOT refer to this as a "Union Jack" in my earshot. It is NOT a Union Jack. I have NO plans to take this on a ship and hang it from the mast. This is a major bugbear for me. It's called the Union Flag. It is only a Union Jack on a ship
3. Silhouettes x stitch - done! See my blog post here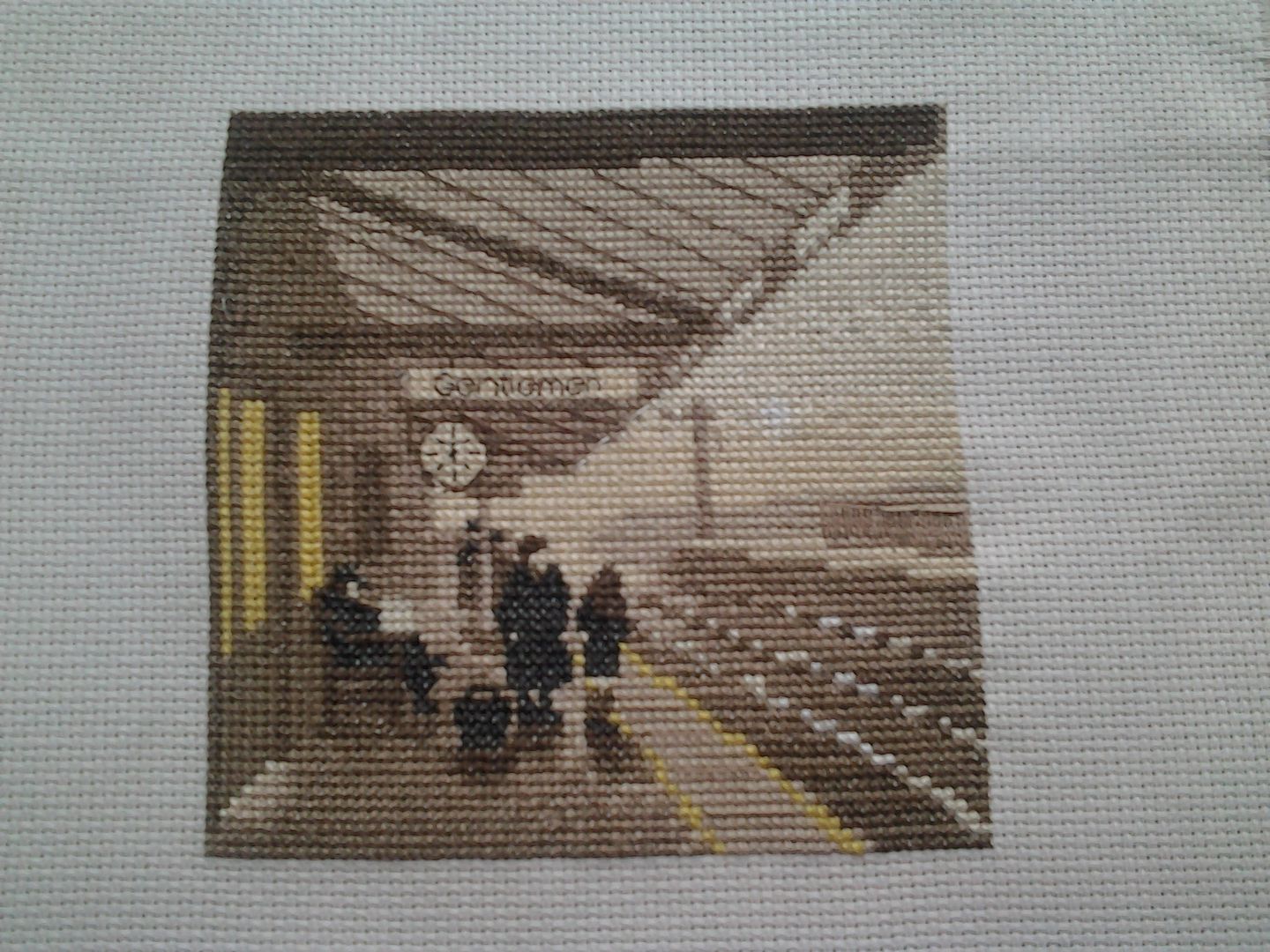 4. Jacob's quilt - done!! yay!
5. Mosaic tray. Ermm... not yet...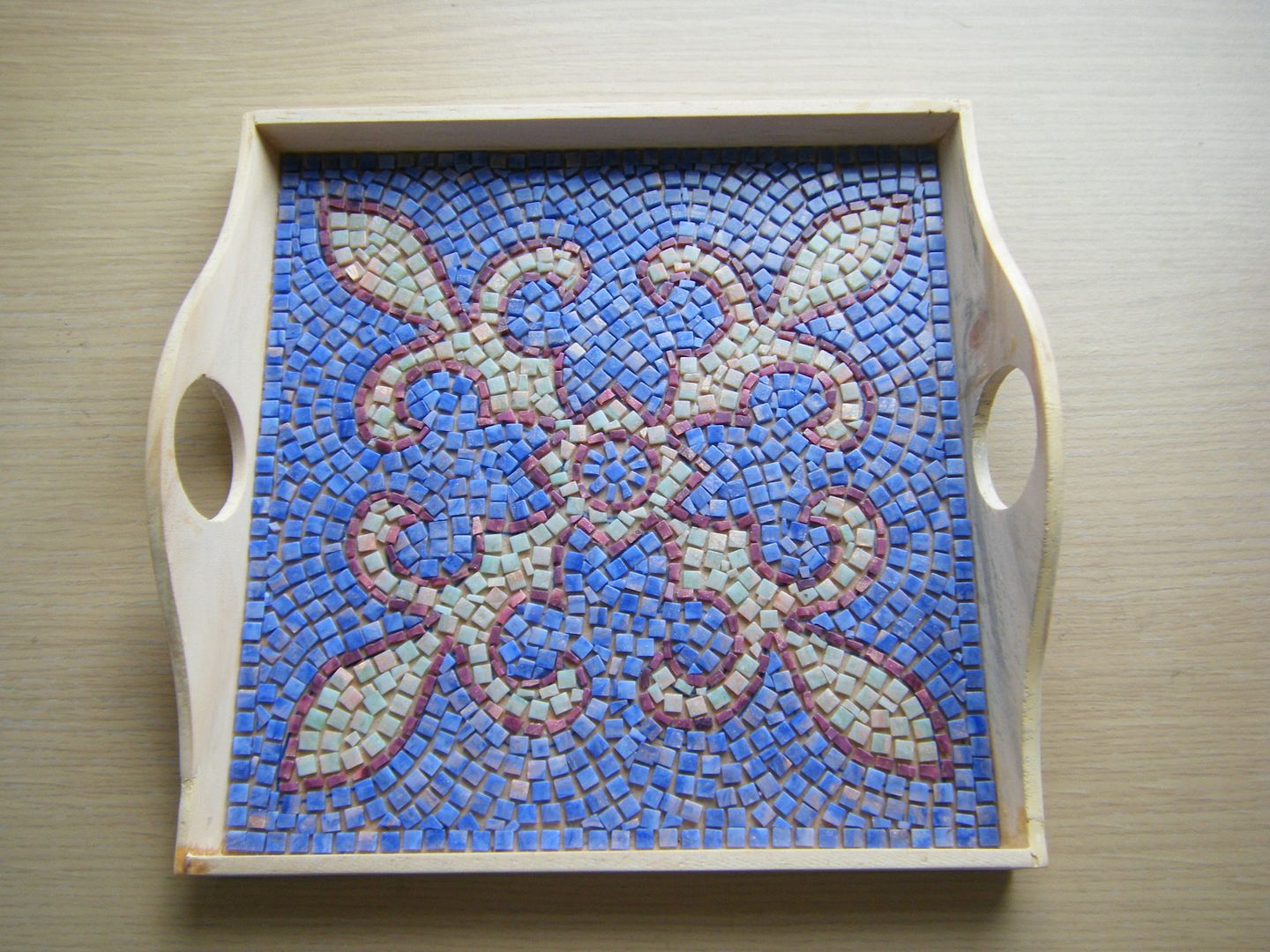 2/4
Something Old, Something New

"Old" - This was to finish the Silhouettes cross stitch - done!

"New" - I started my Bluebird Park quilt - see below
2/2
Something New for 2014

I had a go at curved piecing...
...and completely failed. You can have a laugh at my expense here.
I also made my first beaded bead.
2/1
A Lovely Year of Finishes
For this month's challenge, I wanted to chose a design and make my first 6 blocks of my Bluebird Park quilt. I made 8 blocks, but still haven't chosen an overall quilt design. I'm making it up as I go along! See my post here.
1/1
Craft Book Sew along
I made projects from, and reviewed Adding Layers and The Art of the Beaded Bead.
2/1
Rainbow Scrap Challenge
This month was green. I did a Jelly Roll Race styple panel and made it into a scrap bucket.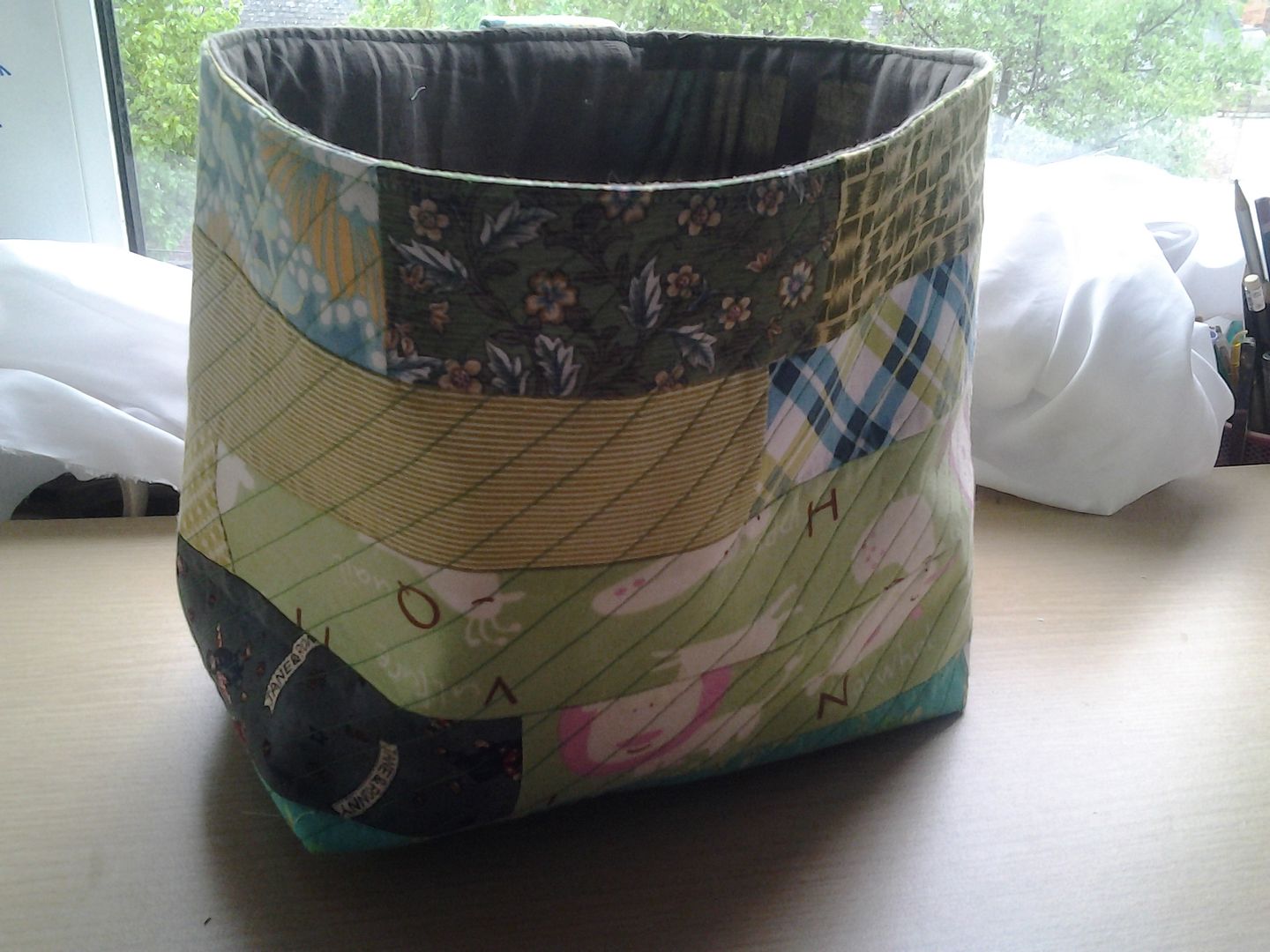 1/1
Smalls SAL
I made a Harry to go along with Mr Colin.
1/1
Sampler Along
I'm dropping out of this one. I just don't have the time.
So that's a total of 12 projects for 13 goals, bloody good going!
Related Posts
May goals
April review
April goals
March review
March goals
February review 1
February review 2
February review 3
February goals
January review