Last month for Needlequest I restarted Elizabeth Almond of Blackwork Journey's Save The Stitches for the theme of blackwork. I'm not joining in this month's needlequest, so I wanted to continue stitching this blackwork sampler.
The photo above shows where I was in my last update. This is block 1. Since then, I've finished block 1, but didn't think to take a photo until I'd started block 2.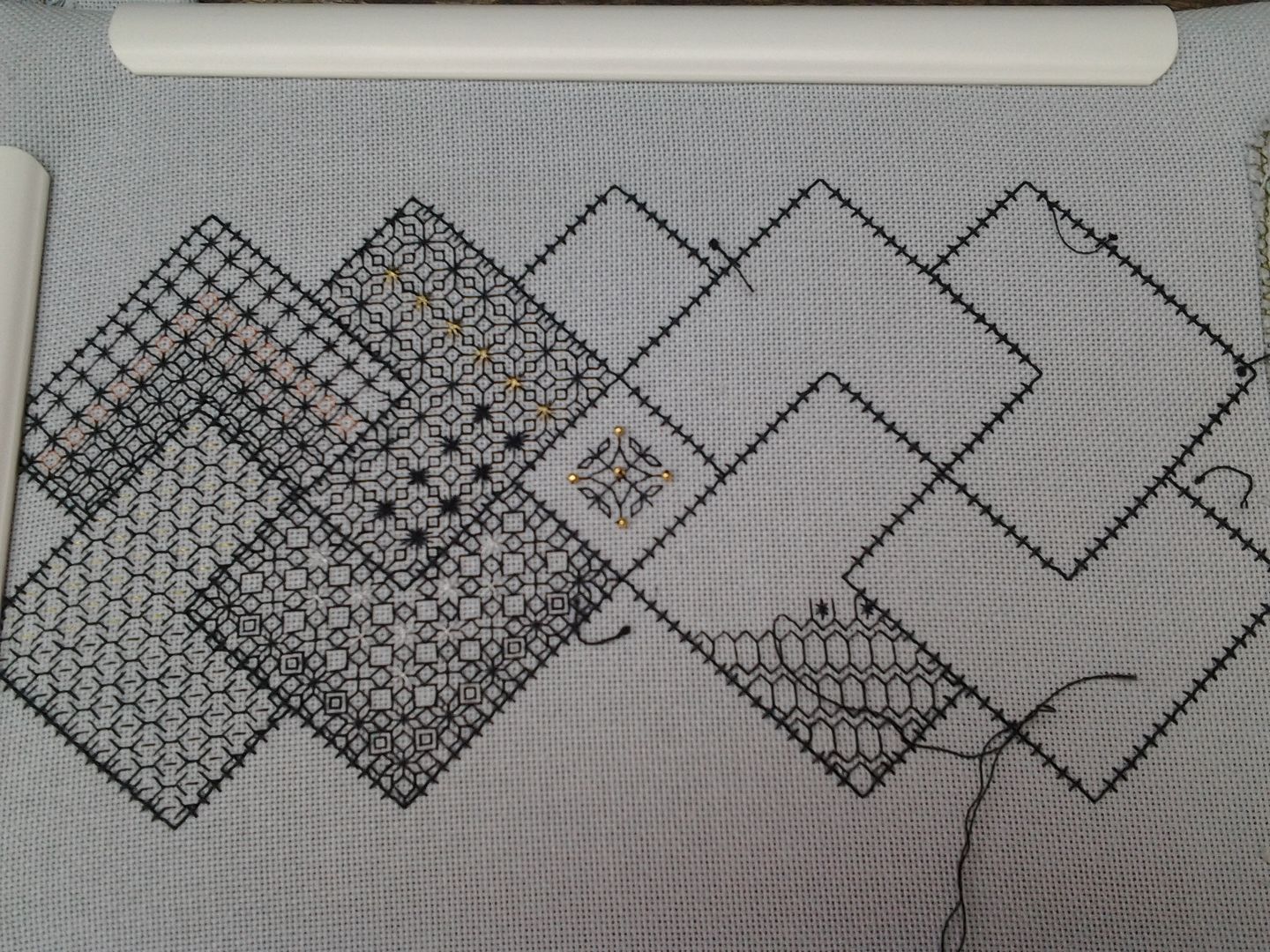 Here's where I am now. The 4 full blocks to the left are part of block 1, as is the small motif in the centre. I've now done the cross stitch outline for block 2 and am beginning the filling stitches. I love stitching this and would work on it every evening, but alas, a rug-hooking project was calling my name so I've had to set it aside for a week or two.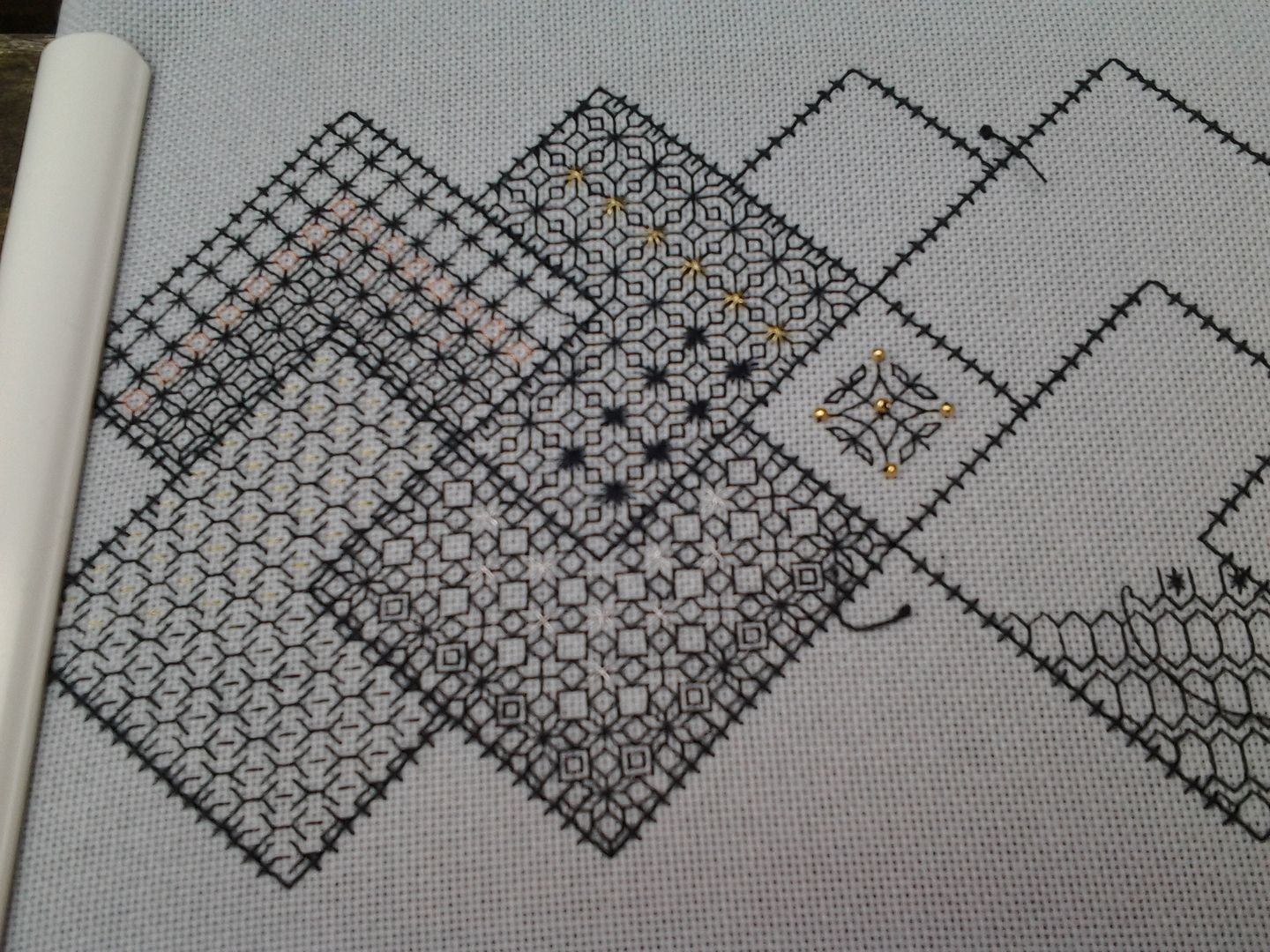 I attempted to take a close up of block 1, but it was too sunny. Yes, you read that right, too sunny! I'm using accents of copper, platinum and gold thread as stated in the pattern, and some gold beads too. I will try to get some better photos next time. If anyone else is stitching this project, please leave me a comment, I'd love to see it.
Related Posts
Block 1
The tiny version